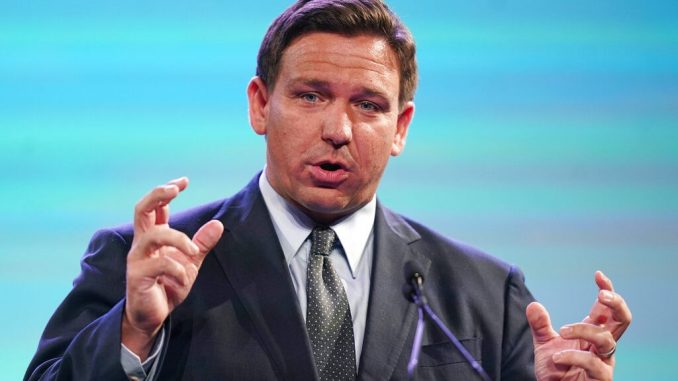 OAN Newsroom
UPDATED 8:58 AM PT – Thursday, September 2, 2021
Florida Gov. Ron DeSantis (R) is taking a victory lap as he opens more monoclonal antibody treatment sites in his state. The governor has been promoting new age COVID treatment methods, which he says is saving lives.
"We have now in Florida, 21 different sites providing early treatment for COVID with monoclonal antibodies," he stated. "Have treated over 40,000 patients. "
The governor told reporters the new therapeutics have led to a decisive decrease in hospital admissions and deaths. He said the vast majority of patients quickly recover from COVID.
"Since we've been doing those treatments, we've seen a decline in hospital admissions for COVID, we've seen a decline in the hospital census for COVID and we've seen a decline in the visits to emergency rooms for COVID," DeSantis explained.
"If you have any symptoms and you test positive, go get the monoclonal antibody treatment." – @DrNealDunnFL2 pic.twitter.com/UEgfDGccsN

— Ron DeSantis (@GovRonDeSantis) September 1, 2021
The Republican governor also asserted that early treatment is as effective as the vaccines.
"People who do get infected and do the monoclonal antibody, their chance of having their symptoms resolved short of hospitalization increases," he noted. "So you're much less likely to get hospitalized if you do this treatment."
The governor said continued public outreach is vital, adding most people have never heard of monoclonal antibody treatment.
"Most of the people, the vast majority of people who have gotten this at our sites, did not know about monoclonal antibodies a month ago," he stated. "Had we not done this, how many people would have ended up getting worse with no treatment?"
DeSantis has previously banned vaccine mandates and passports in Florida, saying such restrictions of personal and economic freedom are not necessary due to the available treatments for COVID.