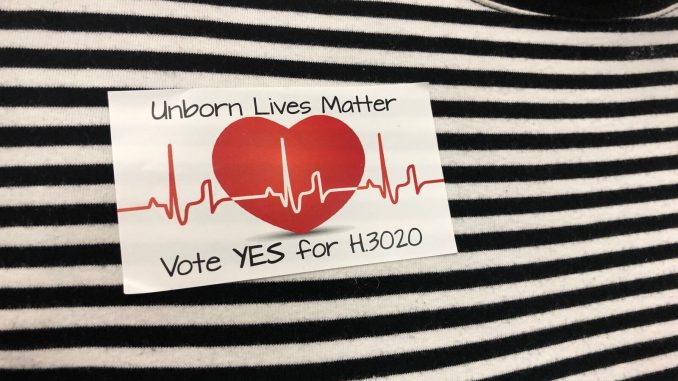 OAN Newsroom
UPDATED 10:16 AM PT – Thursday, September 2, 2021
Texas has taken a major stride in supporting the sanctity of life. At midnight Wednesday, the state's heartbeat bill went into effect. This allows private citizens with information about a criminal abortion to report it to law enforcement or sue any abortion provider who kills an unborn child after a heartbeat is detected. Additionally, any person who aids or abets these illegal abortions can also be sued.
Pro-life women like the director of Texas Right to Life, Elizabeth Graham, believe the law's unique framework will keep the abortion battle out of the "talons of activist judges."
"When we devalue a child, whether that's at 40 weeks of pregnancy or a minute after birth born, we really are devaluing the rest of our brothers and sisters, born and unborn," she stated.
Graham said the law represents a turning point in the nation and is a huge victory for women.
"The point of the law is to protect unborn children and to recognize the humanity of the unborn child who has a heartbeat, who has fingers, toes, hair, eyes," she continued. "And to empower the mother to chose life and feel like she can bring a child into the world with the multiple resources available."
Graham went on to add, women faced with unexpected pregnancies will not be left without support like pregnancy centers and nonprofit agencies, which focus on helping women faced with unexpected pregnancies and offer them free resources. She said this also includes education on how men and women can have a healthy relationship and work as a team to raise their child.
"And many times, these organizations will help the father of the child to learn about parenting classes, healthy relationship skills, what his responsibilities could be or should be," explained the director. "And so, these services are readily available to woman of any income level."
Graham went on to add, she hopes this law will push Planned Parenthood into providing women with options besides abortion, especially considering they have claimed 97 percent of their services do not include abortion.
"And I do hope America's largest abortion provider, Planned Parenthood, would get on that train and back away from providing abortion," she stated. "And understand that the way to empower women is to give them options when they are in a crisis."
Graham believes there's a trend in America leaning toward empowering the family unit and away from tearing apart an unborn child. In the meantime, she's organizing an effort to help private citizens enforce the law and has vowed to ensure lawbreakers will be held accountable.
VICTORY! The Supreme Court DENIED abortionists' plea to stop the Texas Heartbeat Act!

We will protect preborn babies!

This decision is a HUGE victory for the Pro-Life movement.

Texas Right to Life hopes to replicate our success across the nation.

Text HEARTBEAT to 40237

— Texas Right to Life (Text ProLife to 40237) (@TXRightToLife) September 2, 2021
The Supreme Court upheld the new pro-life law in Texas in a five-to-four vote on Wednesday. The high court refused to block the state's new six-week abortion ban. The ruling came after abortion advocates made an emergency request for the Supreme Court to intervene and stop Gov. Greg Abbott's (R) law.