The New Zealand government on May 7 unveiled a new collective bargaining system marking the biggest reform of the country's employment laws since the early 1990s. The changes have been met with fierce opposition from the business community, who say the process would be compulsory and against international law.
The plan, called the Fair Pay Agreement (FPA), is built upon Australia's modern award system introduced under former Labor Prime Minister Kevin Rudd in 2009 and aims to raise wages by allowing unions to interact with employers to set minimum wage standards across entire industries.
Under the new plan, if 1,000 employees—or 10 percent of the workforce—sign up for a fair pay agreement process, nationwide negotiations could be triggered. Any resulting deal would cover all workers in the proposed occupation.
The new system is set to be introduced next year and would bring back what is considered a relic of the 1970s in New Zealand: minimum pay rates and conditions, including penalty rates and overtime across all sectors, which may be higher than the national minimum wage.
It will also boost the institutional power of unions which will be at the center of negotiations even in industries where union coverage is minor.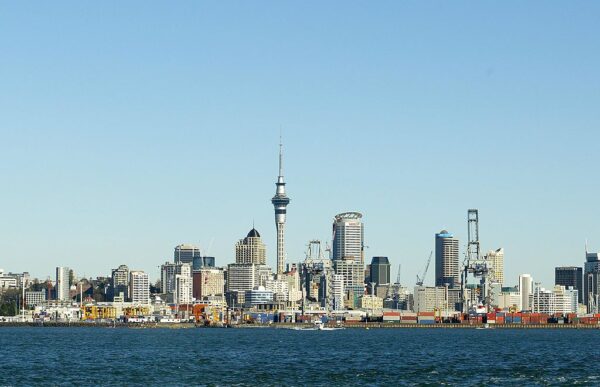 New Zealand Minister for Workplace Relations and Safety Michael Wood said the new regulation would ensure that "working Kiwis get a fair go."
"Fair Pay Agreements will improve wages and conditions for employees, encourage businesses to invest in training, as well as level the playing field so that good employers don't get undercut and disadvantaged," he said in a statement.
"Fair Pay Agreements will help good employers by stopping the race to the bottom we've seen in various industries and encourage competition that isn't based on low wages, but on better products, services and innovation."
Opposition Says Compulsory FPA 'Dangerous'
The scheme has met fierce pushback from employer groups. BusinessNZ, New Zealand's peak business organisation said "compulsory, nationwide agreements" should be terminated.
"There would be nothing 'fair' about Fair Pay Agreements," BusinessNZ chief executive Kirk Hope said.
"Any pay deals reached wouldn't be fair because the process is essentially compulsory—employers would be required to agree to what unions wanted, with compulsory arbitration if they didn't," he said.
Hope said the plan would take away business' right to have a say over wage-setting and would introduce a dangerous system that would lead to labour disputes and strikes.
"This is against international law, which says collective agreements should always be negotiated voluntarily."
Unions can also initiate an agreement via a "public interest test" in low-wage sectors such as cleaning and security. The bargaining process will be underway before a new deal is struck if backed by more than 50 percent from both the employers and employees.
If the two parties fail to ratify an agreement twice the Employment Relations Authority will step in and make a binding determination.
Under the new legislation, union members can receive extra wages up to the value of their union fees. Strikes and other industrial action are prohibited during bargaining.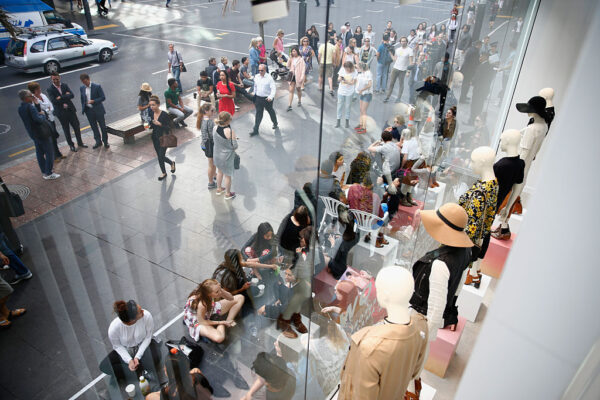 New Zealand's Labour Party has argued that the FPAs will contribute to higher pay and productivity, and target businesses that compete by offering the lowest price possible while underpaying their employees.
The Council of Trade Unions, which was given $250,000 a year for three years to establish the new system along with BusinessNZ, praised the decision.
"The introduction of Fair Pay Agreements signals the biggest change to workplace laws in several decades," CTU President Richard Wagstaff said.
"This is what working people in unions have been campaigning for; a more balanced employment relationship between working people and employers—putting people back at the centre of employment."
Meanwhile, Employers and Manufacturing Association head Brett O'Riley said the scheme would make businesses less productive—which could lead to some businesses shutting up shop or hiring less people.
"Our concern is that FPAs will result in higher wages, and the solution for businesses will be to cut down their workforce, or in the case of already struggling manufacturers and [small businesses], they may have to shut up shop," O'Riley said.
David Seymour, leader of the classical liberal party ACT New Zealand, criticised the FPAs as "policy making madness," arguing that one person's pay and conditions should not depend on another person's vote.
"If everyone's wages get raised regardless of effort, we will stop seeing people striving to work harder," Seymour said. "Why bother when you're getting the same amount as someone doing the job to worse standard. Employers will stop taking risks on people who might be less productive."
He added, "Making rules for more pay is not sustainable without productivity growth, that doesn't come from complicated union negotiations."