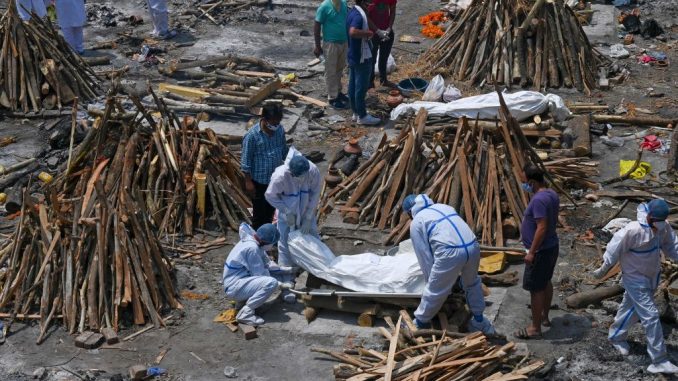 Australian Prime Minister Scott Morrison has shuttered a travel loophole that allowed travellers to sidestep a flight ban from India by transiting through the Middle-East.
The announcement comes amid a massive surge in  CCP (Chinese Communist Party) virus cases in India, which has so far claimed more than 200,000 lives.
In response, the Australian government paused all flights from India until May 15, leaving approximately 9,000 Australians stranded in the country.
Up until April 28 however, travellers could still fly to Australia from India, if they transited through Doha, Qatar.
Among those who made it back before the ban were Australian cricketers Adam Zampa and Kane Richardson, going through a "gateway city" before returning home.
"It became apparent to us on Wednesday and it was closed off at about 7 o'clock Wednesday evening," Morrison told 2GB radio on Friday. "That flight that those cricketers were on managed to get away just before that."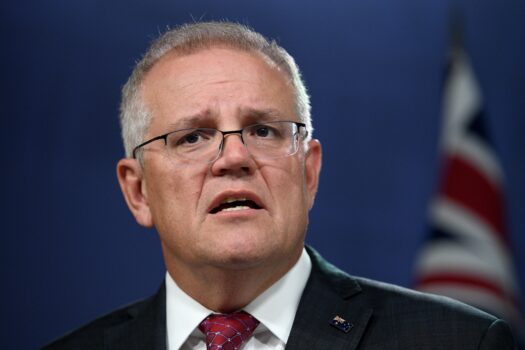 "We had information on Monday that that wasn't possible," he added.
"The other places they were potentially coming from was Singapore and Kuala Lumpur and our results is those routes are closed off."
On April 30, Qatar Airways published a statement saying it was no longer selling tickets from India to Australia via Qatar, according to the Australian Broadcasting Corporation (ABC).
"We are not carrying passengers on this route," the airline said. "We remain in close contact with the relevant Australian authorities to maintain the compliance required with the current restrictions on passenger arrivals from India."
PM To Take Further Action
Morrison flagged further safeguards, under the Biosecurity Act, to stop people using third-party countries to evade the Indian travel ban.
While Morrison did not speak to the media after the national cabinet meeting on April 30, Health Minister Greg Hunt said that state and territory ministers pledged to restart repatriation flights from India when it was safe.
"The prime minister and national cabinet were focused on making sure we have a path way for repatriation flights from India to begin as soon as possible after May 15," Hunt told reporters in Melbourne.
Hunt said a reduction in case numbers at the Howard Springs quarantine centre in the Northern Territory, and hotels around the country would allow flights to resume.
Federal Labor leader Anthony Albanese urged the Morrison government to offer vaccines and financial support to the 9,000 citizens stuck in India.
"Whilst there's some very high-profile people in India who are getting some publicity, there's also Australian citizens who are doing it really tough," Albanese told reporters in Sydney.
India set a record on Friday with 386,452 new COVID-19 cases.
Australians can call consular posts for information on 1300 555 135 (within Australia), and +61 62 613 205 (outside Australia.)
AAP contributed to this report.