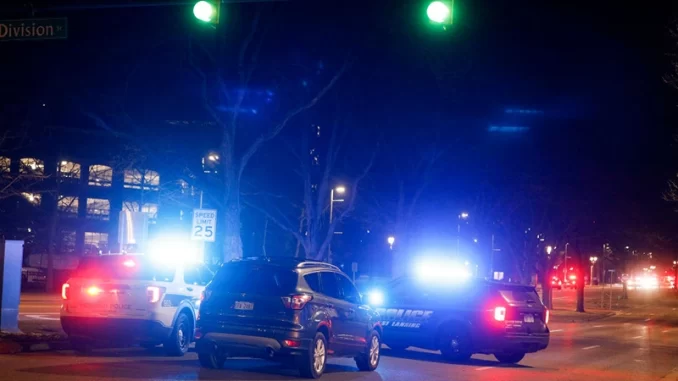 OAN Roy Francis
7:11 AM PT – Tuesday, February 14, 2023
The shooting that happened at Michigan State University has left at least three dead, along with multiple people in critical condition.
Authorities have confirmed that the three people who have died from the shooting at Michigan State University were all currently enrolled students.
Five people were also injured and transported to a nearby hospital with life-threatening injuries. Four of the injured had required surgical intervention, only one did not. However, they all remain in critical condition.
After police released his picture to the public, an alert citizen had recognized the gunman, and called in a tip. The tip led to the police locating, and identifying the gunman as 43-year-old Anthony Dwayne McRae.
Michigan State University Police and Public Safety interim deputy chief, Chris Rozman, commended the community on their quick response and the tip that helped lead to the suspect.
"It was shortly after we released it that he was recognized by an alert citizen. The time frame was pretty quick after we released it," he said. "We commend the community and the citizen that called that in. And that was exactly what we were trying to achieve by releasing that picture, was to generate immediate tips for this person that was mobile that we had no idea where he was at that point."
The gunman had died from a self-inflicted gunshot wound, and a weapon was recovered, although police did not say if that was the weapon used in the shooting.
A search warrant had also been conducted on a residence that is connected to the shooter, but authorities did not say whether it was the suspect's own residence. Police do not believe that the suspect was connected to the university in any capacity as student, former student, faculty, or staff.
The university has announced that all classes are cancelled until Monday at the earliest, and that counseling will be readily available beginning on Tuesday.