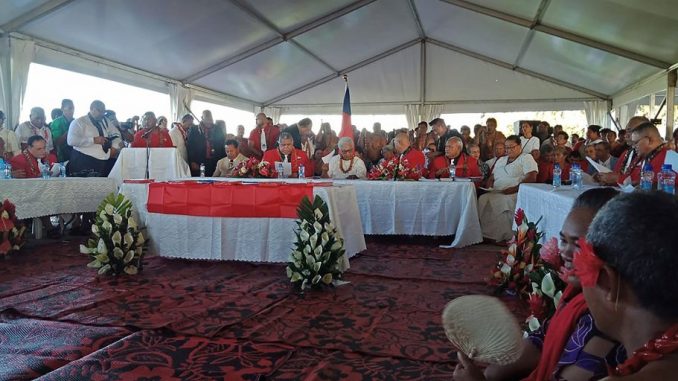 OAN Newsroom
UPDATED 8:04 PM PT – Saturday, July 24, 2021
The first female prime minister of Samoa has officially taken office. On Friday, an appeals court cleared the way for Prime Minister Fiame Naomi Mata'afa, who was ceremoniously sworn in at the end of May this year.
Her rule was immediately challenged by the sitting prime minister of 22 years. Several court battles ensued after Mata'afa's party won a one seat majority in parliament following an election in April.
Mata'afa said despite following months of turmoil, Samoans should unite and move forward. "Let us all now come together each in our own way to make Samoa, our beloved country, a place we can be proud of and happy to live in," said the new prime minister.
Besides passing a budget, Mata'afa's government plans to end a new Chinese development in their major port. She cited the government's debt, calling the previous government's plans for a Chinese funded port "excessive."