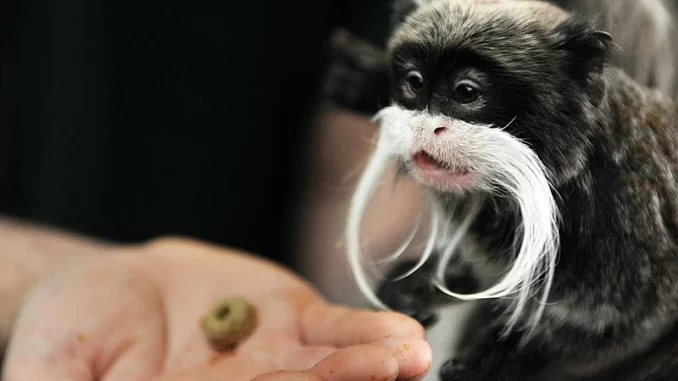 OAN Roy Francis
UPDATED 12:52 PM PT – Friday, February 3, 2023
Dallas police said they have arrested a man in connection with the two Emperor Tamarin monkeys that were taken from the Dallas Zoo.
Davion Irvin, 24, was arrested by Dallas police on Thursday and has been booked into Dallas County Jail. He is being held on $25,000 bail, and is facing five counts of animal cruelty.
The Dallas police had previously released a picture of the suspect, although they did not name him as such, only that they were interested in speaking with him about the case.
A tip had been called in following the release of the photo, which led the police to recover the two missing monkeys from the closet of an empty house in Lancaster. However, the individual from the photo was not at the house.
Then the police department received another tip that the man was at the Dallas World Aquarium, near the animal exhibits.
Police arrived on scene as Irvin was boarding a train, they picked him at the 1400 block of Pacific Avenue and took him in for questioning.
The monkey case was the fourth incident to happen at the Dallas so far in 2023. Earlier in January, a clouded leopard had escaped her enclosure, afterwards police had discovered that the enclosure had been intentionally cut.
Zoo staff found a similar cut on the langur monkeys enclosure the next day. Then the zoo had labeled the death of an endangered vulture as suspicious do to an "unusual" wound they had found.
As of Friday, the police as still investigating the Dallas zoo incidents and have not ruled out further suspects or charges.