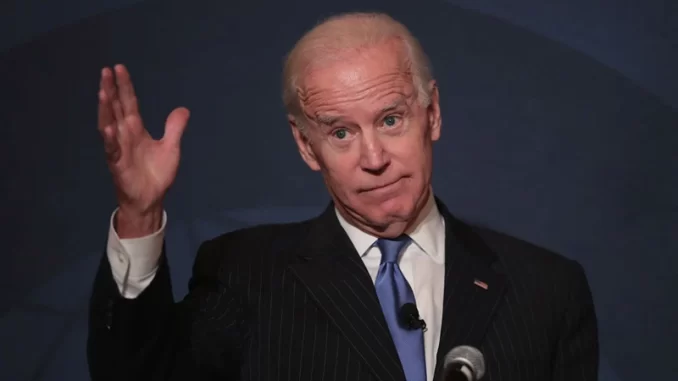 OAN Roy Francis
UPDATED 10:04 AM PT – Friday, February 3, 2023
President Joe Biden said he takes no responsibility for the ongoing inflation on Friday.
When speaking about the January jobs report, the president was asked whether he takes "any blame for inflation."
"No," he replied. "Remember what the economy was like when I got here? Jobs were hemorrhaging, inflation was rising. We weren't manufacturing a damn thing here. We were in real economic difficulty. That's why I don't."
Although the president said he takes no blame, the Consumer Price Index (CPI) in January 2021 when he took office was 1.4%, compared to 6.5% in December 2022.
A report released by the Heritage Foundation on Thursday revealed that the average American household has lost the equivalent of $7,400 in annual income since Biden took office in 2021.
Fed policymakers have also voted to raise interest rates to around 4.5%, with another raise in the rate reportedly coming soon.
Although January saw a high number of added jobs, 517,000, most experts are pointing to all the people returning to the job market after the COVID pandemic.