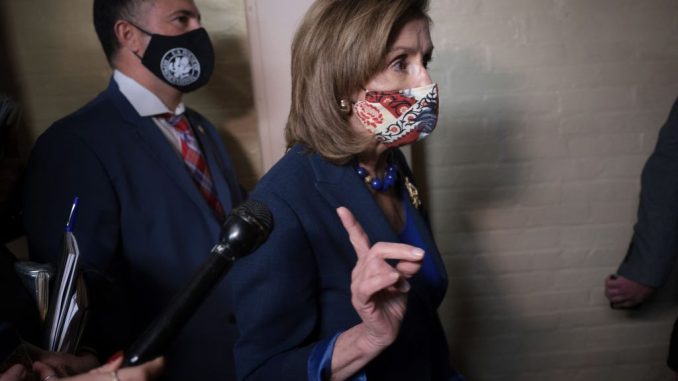 OAN Newsroom
UPDATED 12:14 PM PT – Saturday, October 2, 2021
Moderate Democrats have criticized House Speaker Nancy Pelosi (D-Calif.) for not bringing the bipartisan infrastructure bill to a House vote. Reps. Josh Gottheimer (D) of New Jersey and Stephanie Murphy (D) of Florida made their remarks after Friday's House session.
Gottheimer said it was deeply regrettable Pelosi went back on her word to put the bill to a vote this week as promised. He took to Twitter to say "this is just one long legislative day, we literally aren't adjourning. Negotiations are still ongoing and we're continuing to work."
"What I have made clear to the President and Democratic leaders is that spending trillions more on new and expanded government programs, when we can't even pay for the essential social programs, like Social Security and Medicare, is the definition of fiscal insanity," Gottheimer said in a statement. "Suggesting that spending trillions more will not have an impact on inflation ignores the everyday reality that America's families continue to pay an unavoidable inflation tax."
Meanwhile, a group of centrists Democrats accused House progressives of derailing an agreement with Pelosi to hold the vote. Rep. Murphy added the bipartisan and reconciliation bills should be considered separately, saying there is no link between the two. Murphy noted the delay has hindered her trust that leadership and progressives would negotiate with them in a fair manner.
The bipartisan infrastructure bill, which would improve quality of life and create jobs for the American people, has been — yet again — delayed. I am profoundly disappointed and disillusioned by this process.

Read my full statement:https://t.co/0sFWEHNmxH

— U.S. Rep. Stephanie Murphy (@RepStephMurphy) October 2, 2021