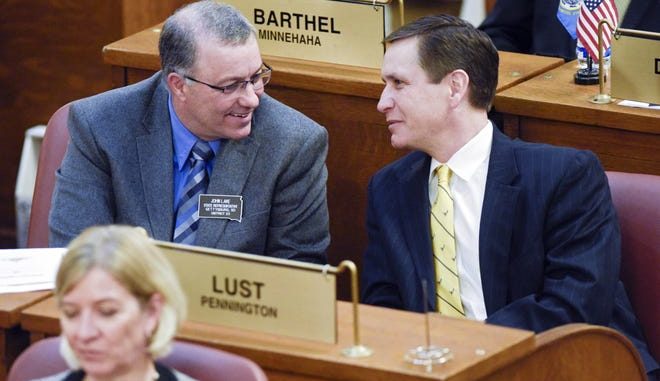 OAN Newsroom
UPDATED 7:38 PM PT – Saturday, July 24, 2021
Former Republican South Dakota Majority Leader David Lust has died at 53. Lust's death came after he suffered a suspected heart attack on Friday. Tributes from across the state came in for the former majority leader as news of the shocking loss spread.
Current Republican Gov. Kristi Noem, who served with Lust in the state House, called him a great legislator and fantastic man. In addition, former Democrat Minority Leader Bernie Hunhoff said Lust was one of his favorite legislators to work with during their time in the House together. Lust served a total of 11 years in South Dakota's state House, four of those years he spent as majority leader.
Lust is survived by his wife and four children.
I was heartbroken to learn of David Lust's passing. We served together in the state legislature. He was a wonderful, thoughtful man. He focused on the legal implications of every bill, not the politics of it. We'll miss him dearly. Bryon and I are praying for his family.

— Governor Kristi Noem (@govkristinoem) July 25, 2021