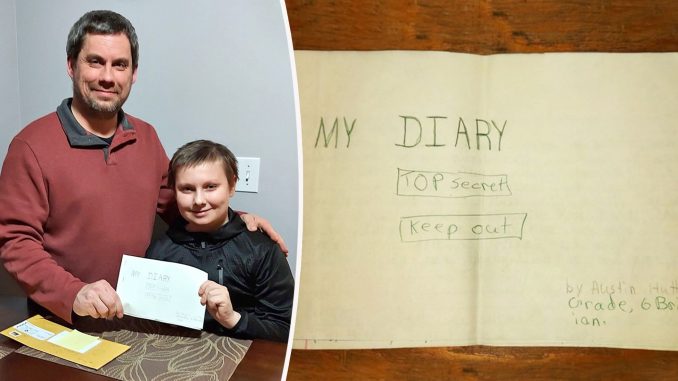 A retired Canadian teacher, who couldn't bear to throw away unclaimed diaries from his classes' creative writing projects in the 198os, has tracked down many of his former students.
With the help of social media, Hugh Brittian, 78, sent the time capsules, replete with preteen secrets, opinions, and ambitions, back to their original owners.
One of them was Austin Hutton, 45, who now lives in Fort St. John, British Columbia. Brittain was his sixth-grade teacher at Havelock Elementary School in New Brunswick.
Receiving his diary back from Brittain in the mail, according to Hutton, was both exciting and emotional.
"I had no idea what I'd written, what mattered to me back then," Hutton, who wrote his diary back in 1988, told CBC. "It was like getting a window on your childhood."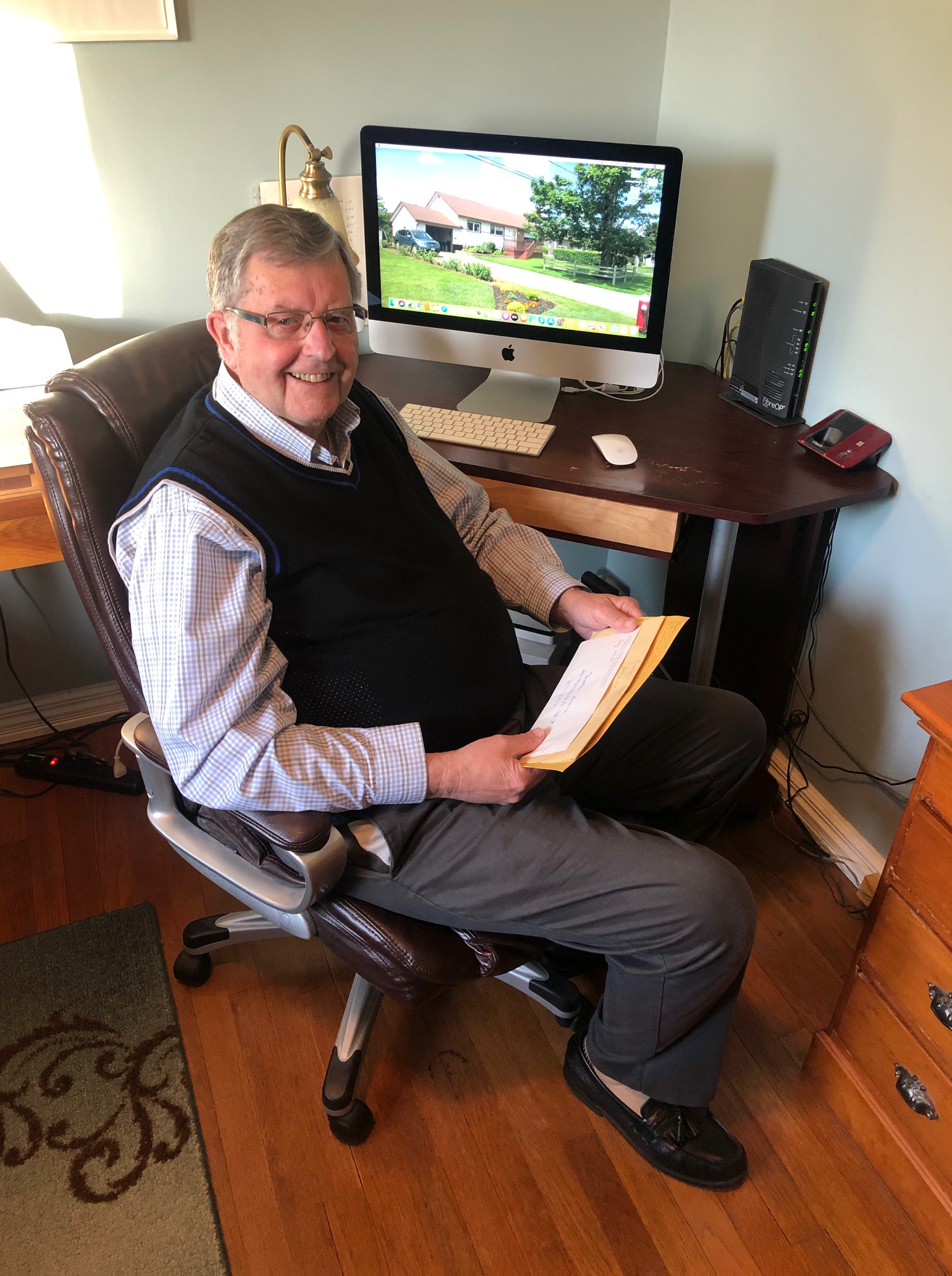 His diary, which bore a stark warning on the front cover with green ink—"My diary. Top secret. Keep out!"—contained fascinating snapshots of life. Hutton was mowing lawns and saving his hard-earned dollars to buy a bicycle. He even documented an early crush, writing a girl's phone number between the pages of the memoir.
The diary also reminded Hutton of a self-given nickname: "Honky Tonk Hutton," reports Alaska Highway News.
Now a father of four with a son in sixth grade, AJ, Hutton was curious to see whether there were many similarities between his son's life and the life of his grade-six self.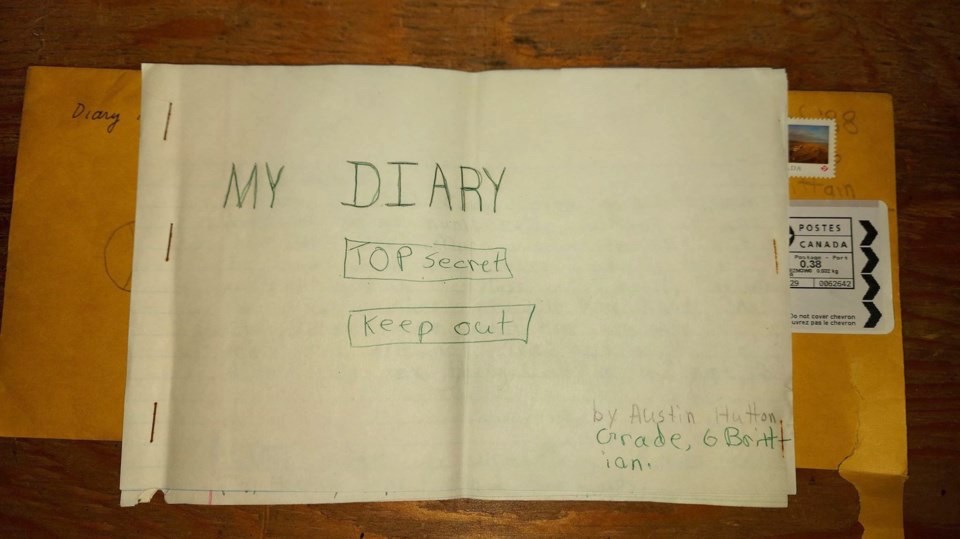 "I was girl crazy," Hutton recalled. "I don't know if [writing the diary] changed me, but it did give me a chance to see I'm still the person I was then," he continued. "I still like my outdoors, I still think women are wonderful, but I love my wife."
Brittain had made a habit of keeping all creative writing projects not collected by students at graduation. Staying true to his word that the diaries were private, he never once read them. Likewise, he never threw them out.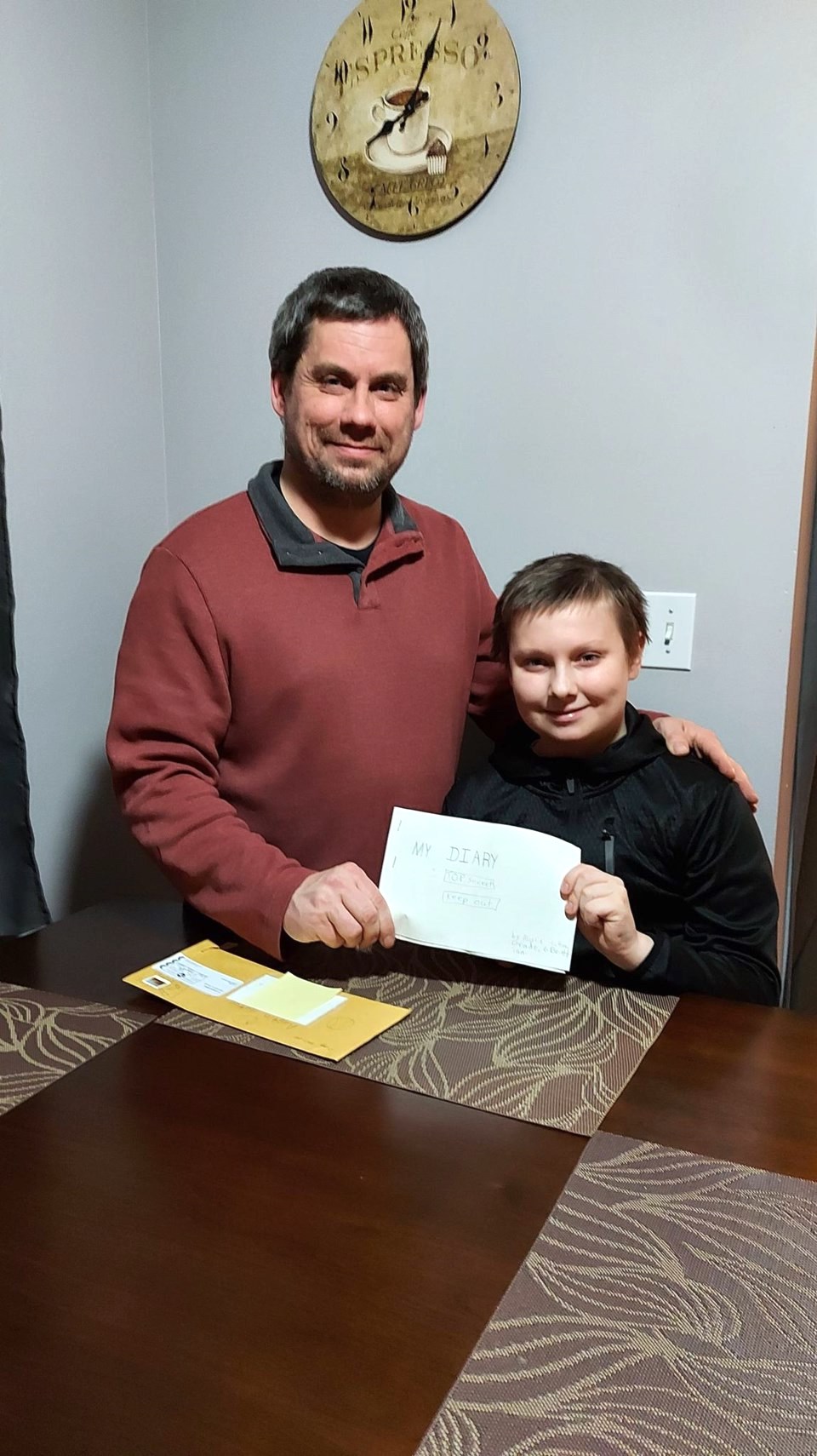 A respected, admired teacher, Brittain retired in 1995. He managed to return a number of diaries at a school reunion, reports KCTV5, but was left with 26.
The school was closed and demolished in 2016.
In early 2021, the retired teacher decided to try again. Though not very social media savvy, by his own admission, he posted a shout-out on a Beaconsfield School Days Facebook page, sharing photos of the diaries in their sealed, named manila envelopes, representing his classes of '78, '82, '83, and '88.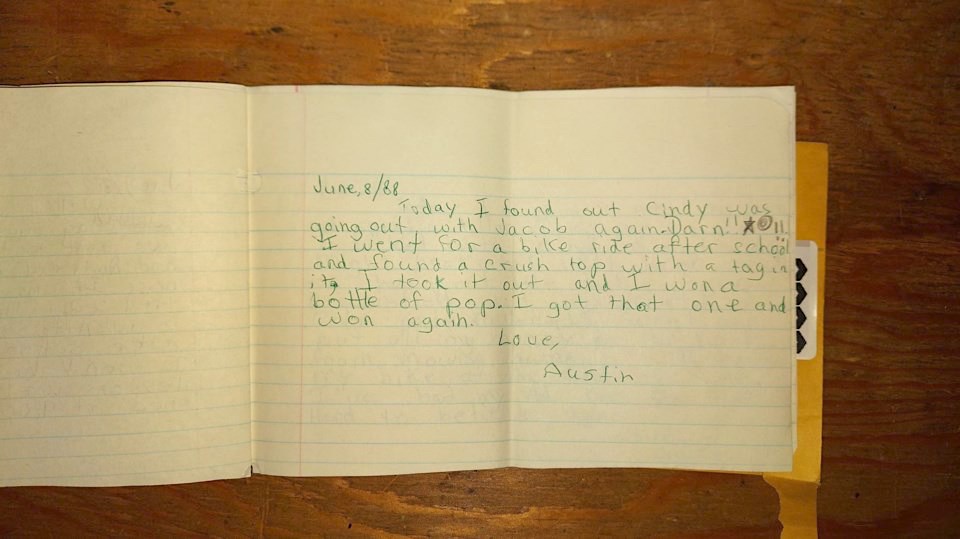 Among many delighted responses, the friend of a former Havelock student reached out. Cher Raynes, of Saskatchewan, turned detective, contacting former students, their friends, and their relatives, amassing email addresses for a nationwide trail of Havelock graduates.
"It's like putting a puzzle together," she told CBC.
Brittain, paying the postage fees himself, sent manila envelopes to destinations across Canada, making the days of many of his former students.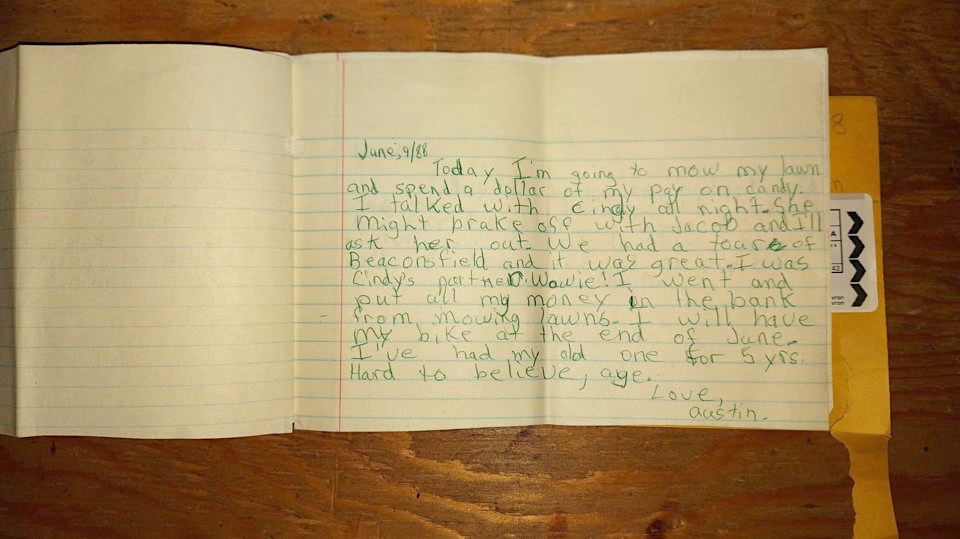 Receiving his creative writing assignment from Brittain, a letter to his grown-up self, former Havelock student Ted Dakin marveled at the "simpler life" of his childhood years. "Your biggest concerns were getting to school on time, going to baseball practice, lots of chaos among the kids," he reflected.
In his letter, Dakin described his future wedding in great detail and his future wife as a "dirty blond with sparkling blue eyes."
Dakin admitted this description had been based upon a girl in his class at the time.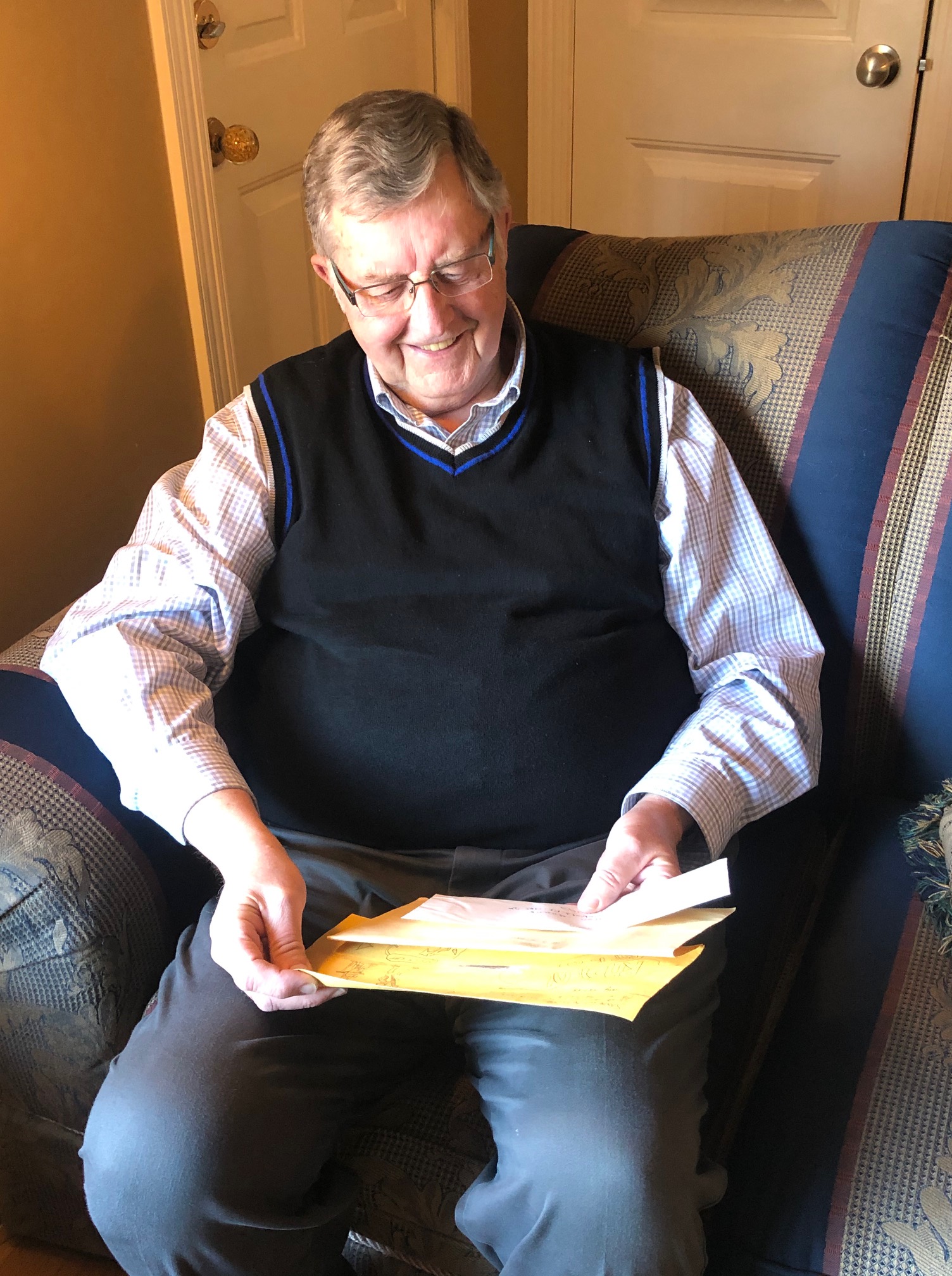 Dakin plans to stop by and see his former teacher on his next visit home. "I'm blown away that he would keep these all these years," he said.
Likewise, for Hutton, Brittain's impulse to keep and eventually return the diaries was as moving as the diary itself.
"I get goose bumpy thinking how he held onto them all these years, looked us up across the country, and sent them out," he said. "The joy and the love that he put into this … the kindness. It's just unbelievable."
Share your stories with us at emg.inspired@epochtimes.com, and continue to get your daily dose of inspiration by signing up for the Epoch Inspired Newsletter at TheEpochTimes.com/newsletter