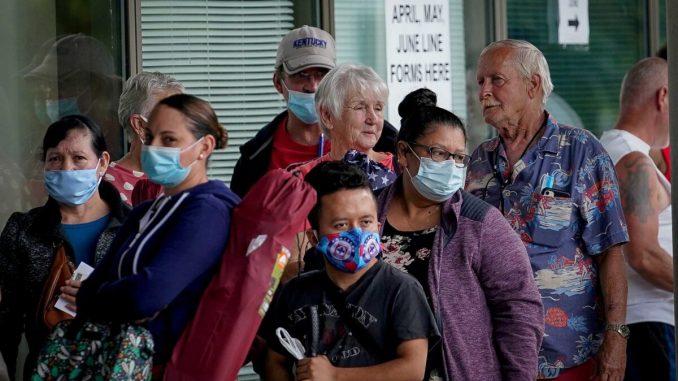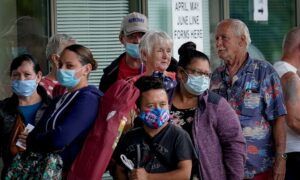 Alabama Gov. Kay Ivey joined a growing list of GOP-led states and ended the federal, pandemic-related $300 unemployment boost amid concerns that the benefits are leading to a shortage in people looking for work.
The Department of Labor last week released a report saying that only 266,000 new jobs were created in April, which was well below many economists' expectations.
Ivey, a Republican, cited an increase in job postings along with complaints from businesses saying they cannot find workers to hire. The governor flagged the unemployment benefits boost, which was passed last March under the CARES Act before it was extended, as a factor contributing to the labor shortage.
"As Alabama's economy continues its recovery, we are hearing from more and more business owners and employers that it is increasingly difficult to find workers to fill available jobs, even though job openings are abundant," Ivey said in a statement on Monday.
According to Ivey's office, she is ending the Federal Pandemic Unemployment Compensation that provides $300 per week, the Pandemic Unemployment Assistance that provides benefits for individuals who typically don't qualify for unemployment, the Pandemic Emergency Unemployment Compensation that provides an extension of benefits after regular benefits run out, and the Mixed Earner Unemployment Compensation that provides $100 more for people with "mixed earnings."
Those programs will run out starting June 19.
Ivey said that Alabama has an unemployment rate of 3.8 percent and said that now, "there are more available jobs now than prior to the pandemic."
"Jobs are out there," the governor remarked. "We have announced the end date of our state of emergency, there are no industry shutdowns, and daycares are operating with no restrictions. Vaccinations are available for all adults. Alabama is giving the federal government our 30-day notice that it's time to get back to work."
Arkansas, Mississippi, Montana, and South Carolina are also planning to stop the $300 federal unemployment benefits program. Some progressive groups have criticized the states' moves to end the program, saying that it is ill-informed and cruel.
President Joe Biden on Monday claimed that the unemployment benefits don't factor into why people aren't looking for work.
"The line has been because of the generous unemployment benefits, that it's a major factor in labor shortages. Americans want to work. Americans want to work," Biden said at the White House. "I think the people claiming Americans won't work even if they find a good and fair opportunity underestimate the American people."
But Biden said that anyone getting unemployment who is offered a "suitable job" must take the job.
The Alabama Department of Labor, meanwhile, announced that a job search requirement for people getting unemployment benefits will be re-implemented.
"We have more posted job ads now than we did in either February or March 2020," Alabama Department of Labor Secretary Fitzgerald Washington wrote in a statement on Monday.