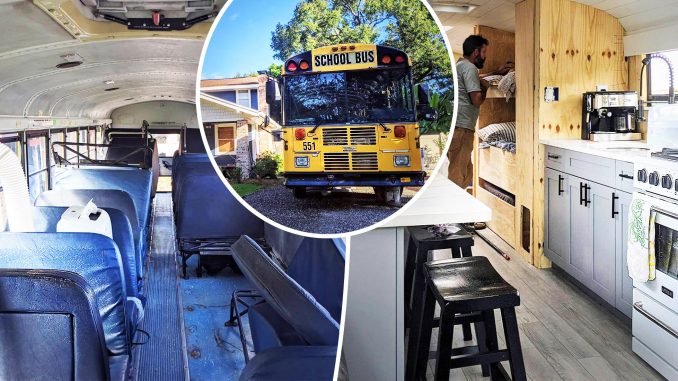 When a Seminole Heights father lost his job last year, he and his wife went on to do something incredible.
Instead of job hunting, Eric Hildebrand and Ingrid Poole decided to pursue their dream of traveling "affordably" with their family of five. So, they purchased a school bus, turned it into a tiny home, and moved in—living on the open road, where they plan to stay for at least a year.
"We purchased a retired school bus from the School Board of Galleton, Tennessee in September 2020," the couple shared on their blog. "Nothing about it was homey… yet."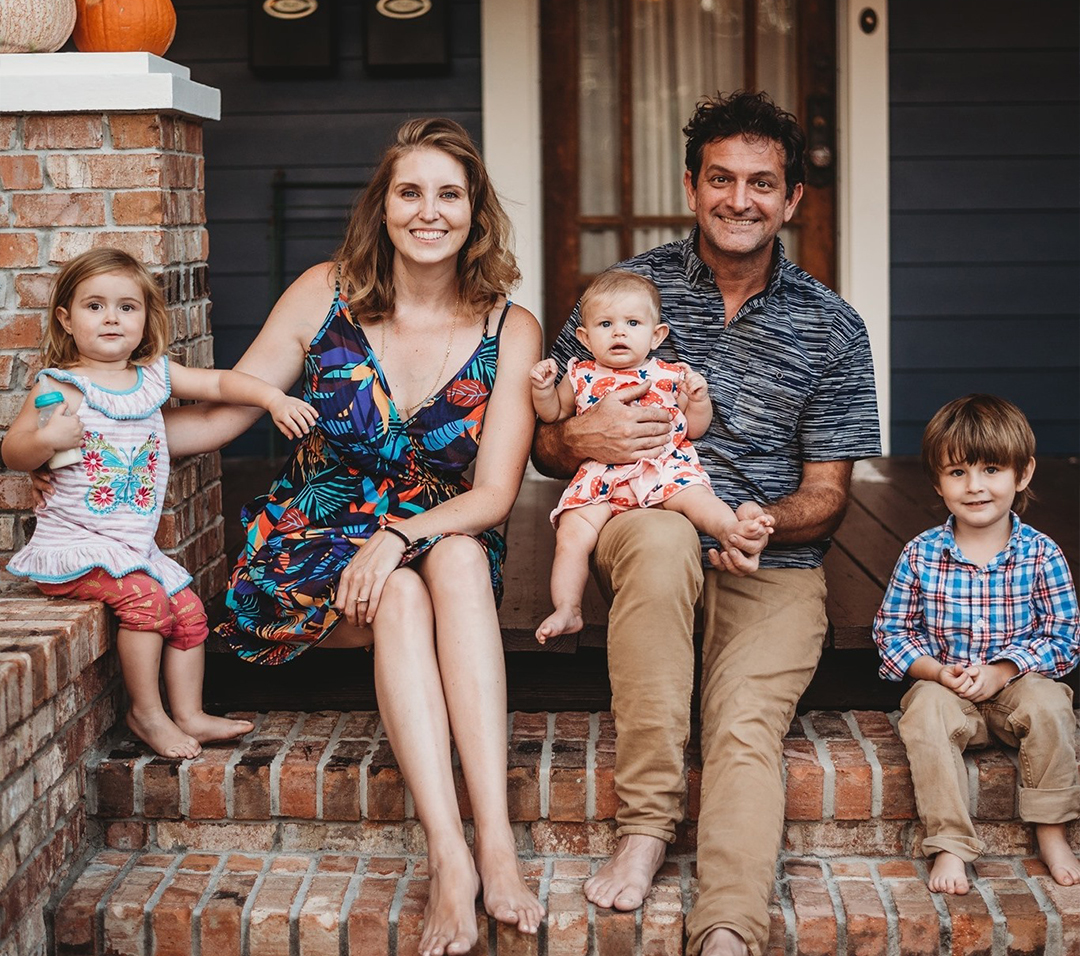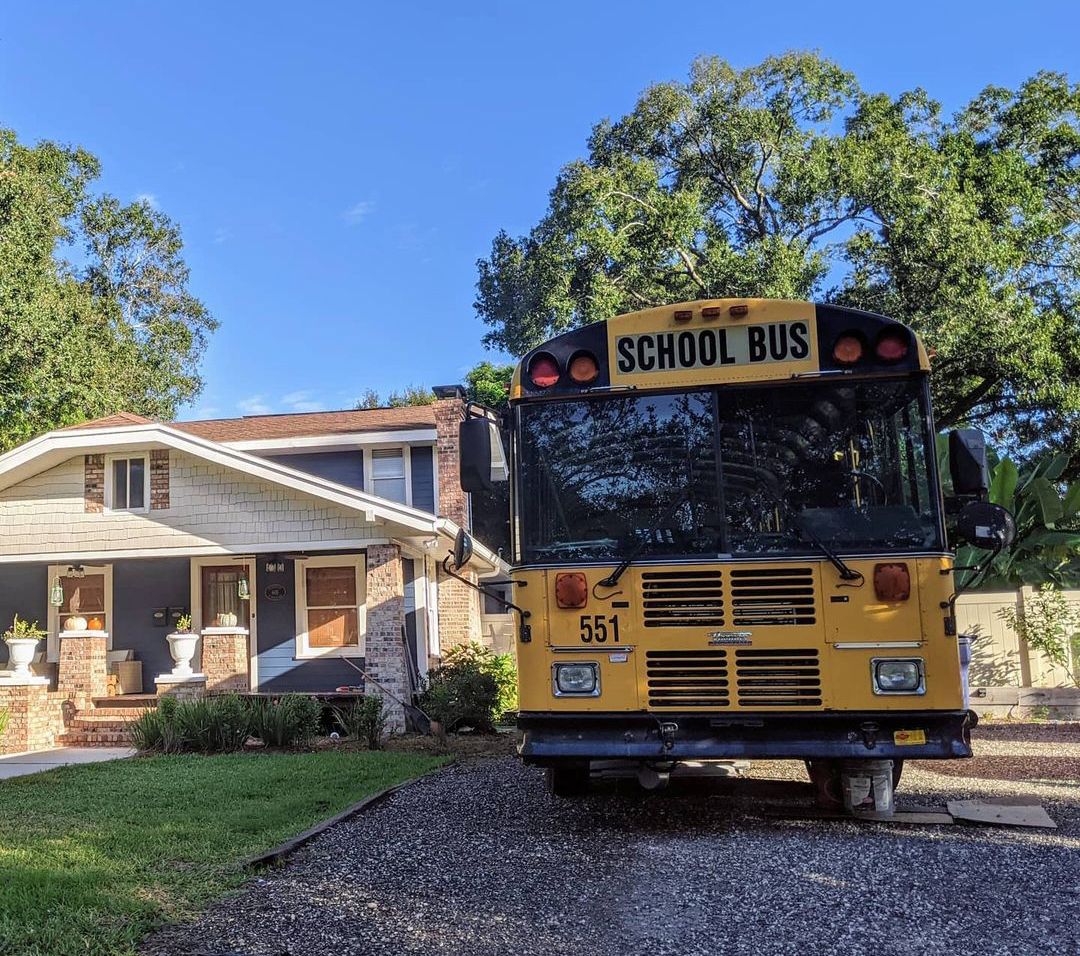 But after spending the next two months refurbishing the bus interior, the family were able to downsize from their 1,450-square-foot bungalow to the 280-square-foot tiny home on wheels. They moved in on April 17, 2021.
It's a huge change from the family home they used to inhabit, which included a pool and a "massive backyard," according to their blog.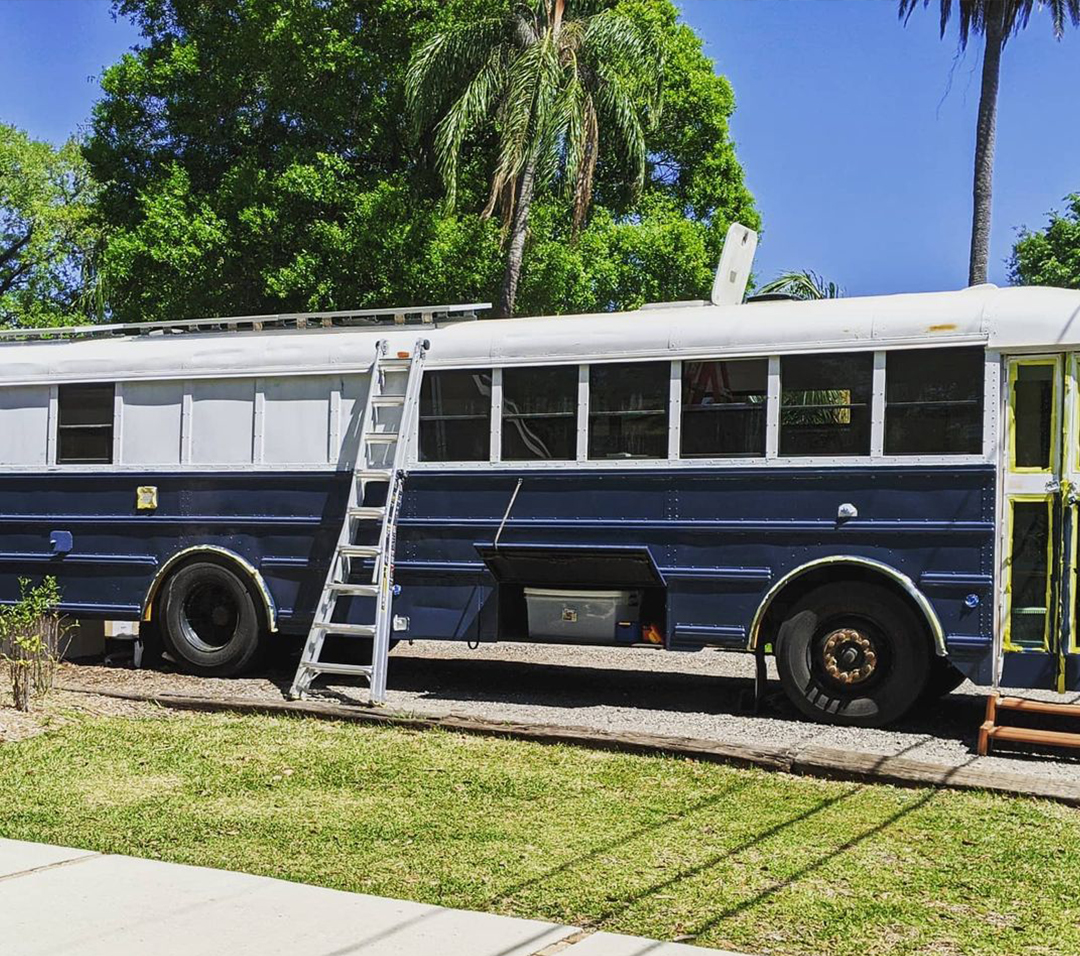 "Five people in a 280-square-foot bus is going to be unique," Eric told Fox13.
They hope their new living experience will promote more activity and exploring in their family.
"The goal is, you sleep here, and then you're out exploring all day," Ingrid told the news agency. "Our initial goal is to be on the road for at least one year."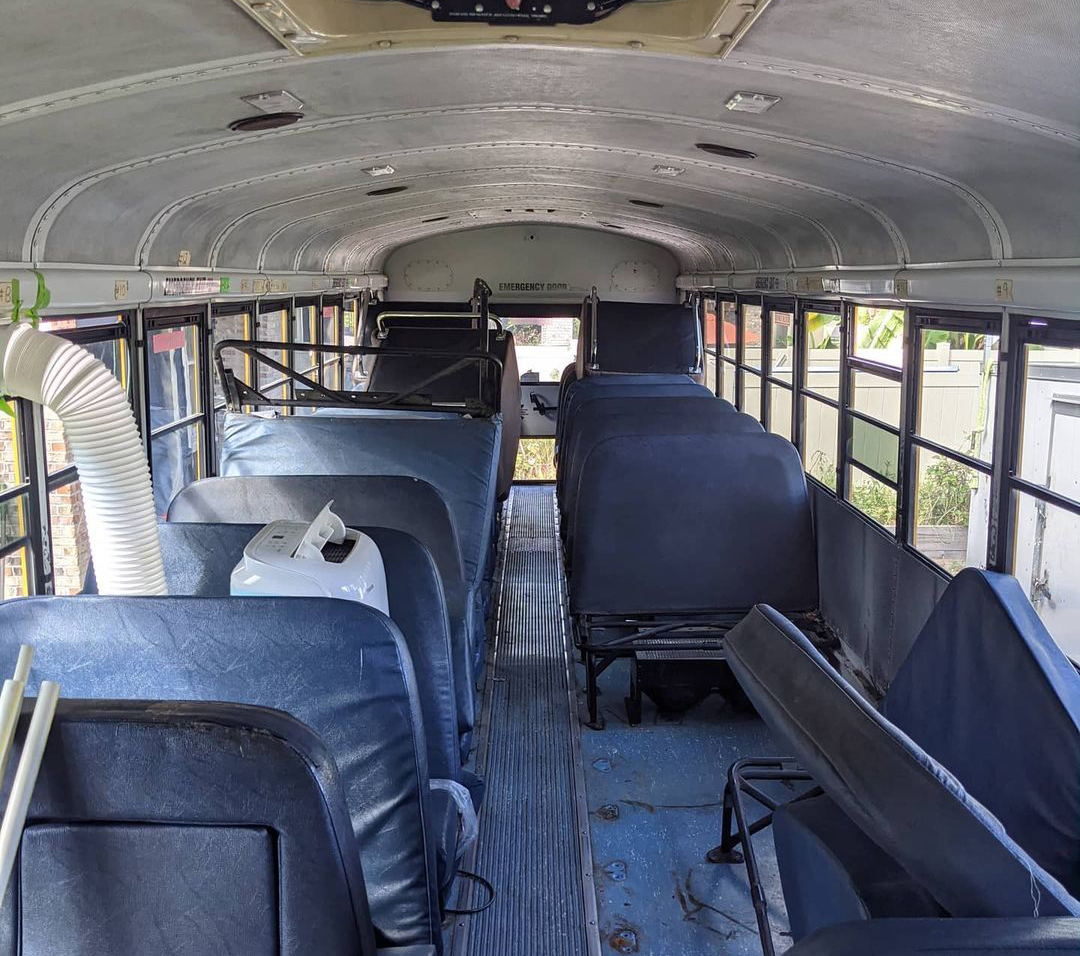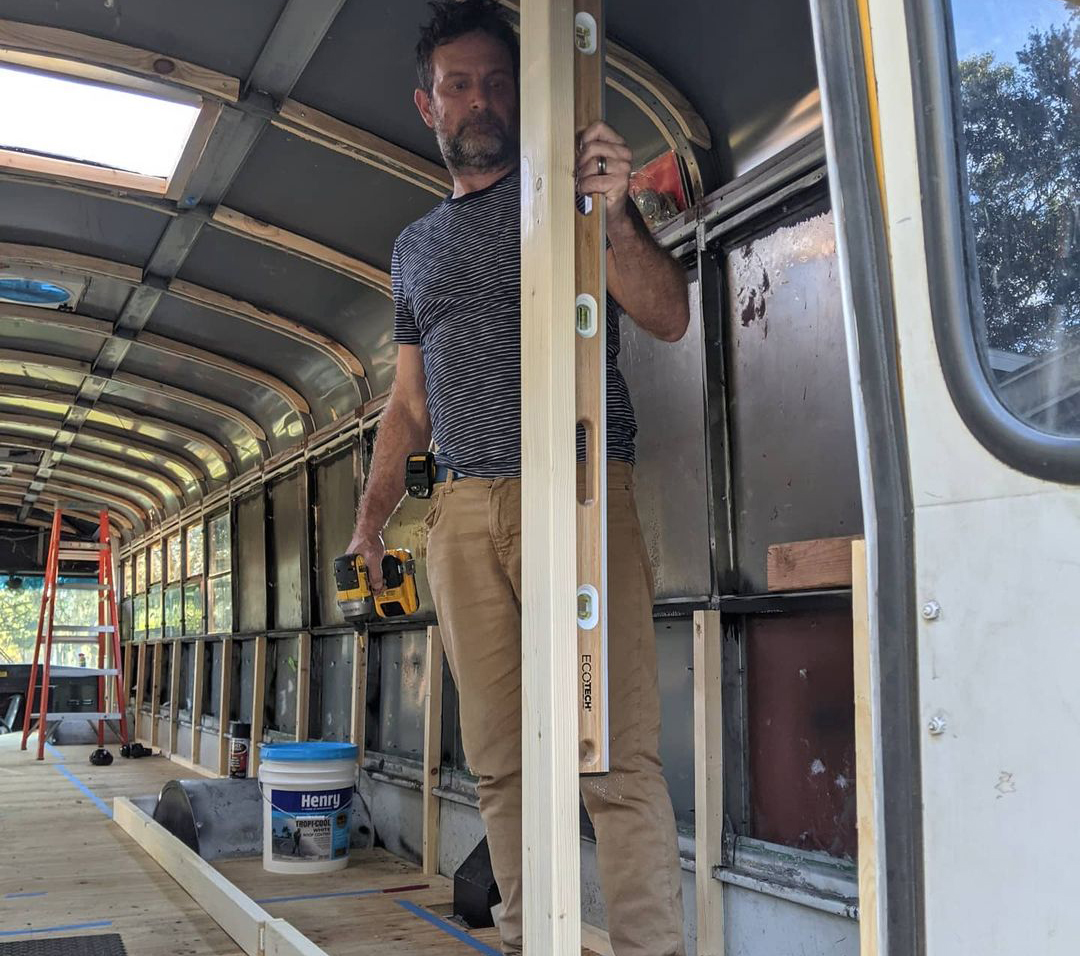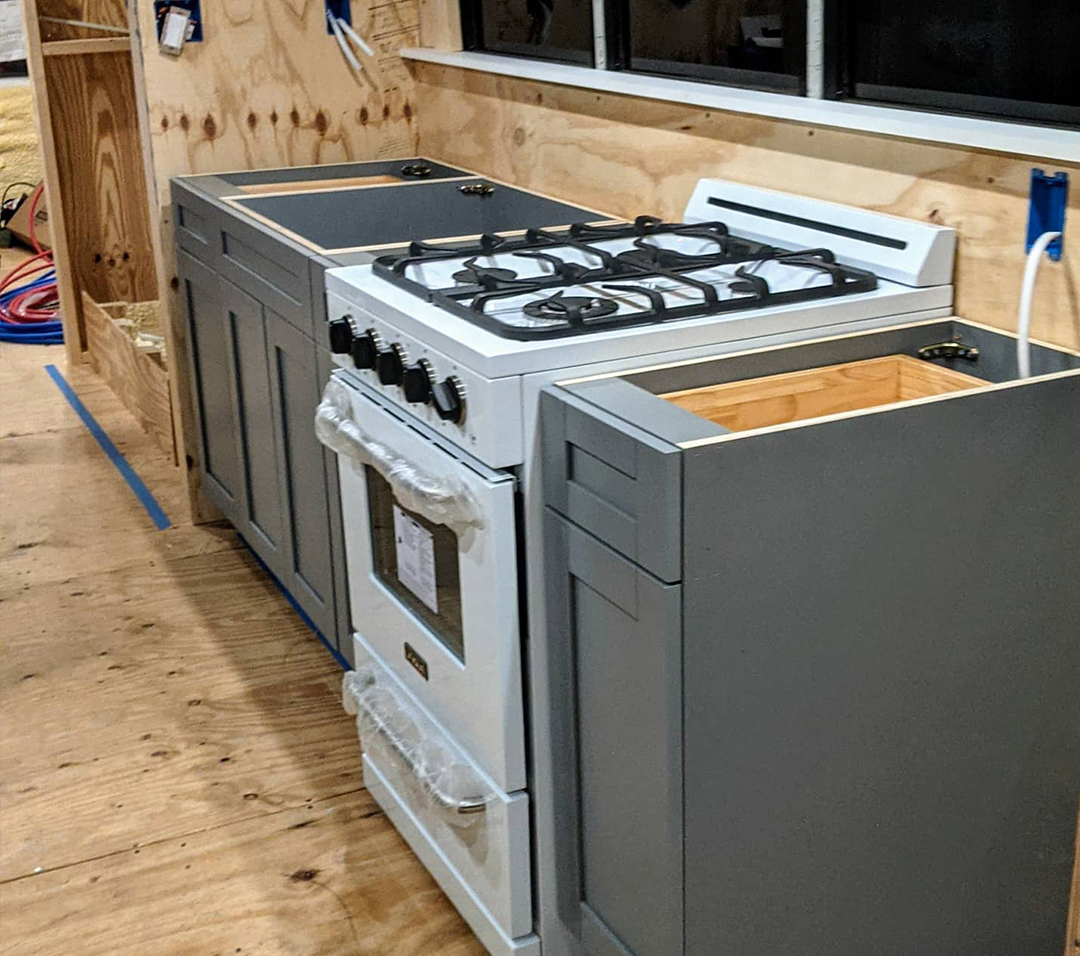 While on the road, the couple are leasing out their historic bungalow, they said on their blog. They also kept their children, ages 3, 4, and 11 months, enrolled in preschool during the initial move-in phase.
"That was a wonderful decision since it allowed us to keep the same routine while living in a new home," Ingrid wrote. "I do think there were more hugs, reading of books, drawing and certainly less financial stress on Eric and I."
Now, they're busy living their "semi-retired" life, which involves a plan to drive across the country to visit family in New York. They hope to make it there by autumn.
"We are redefining our life right now, so that's a life by design," Eric told Fox13. "Anybody can do that. It's hard to shift that mindset, (but) we don't know what life brings."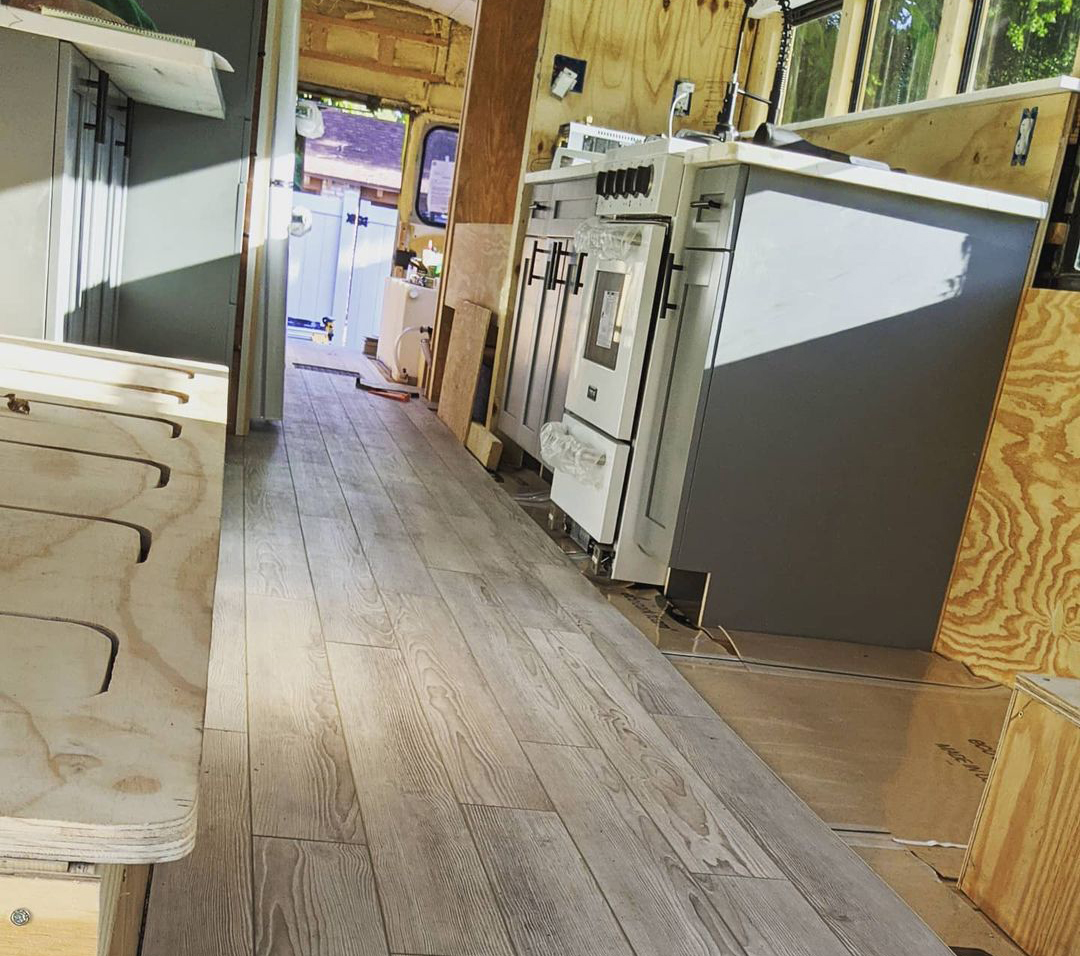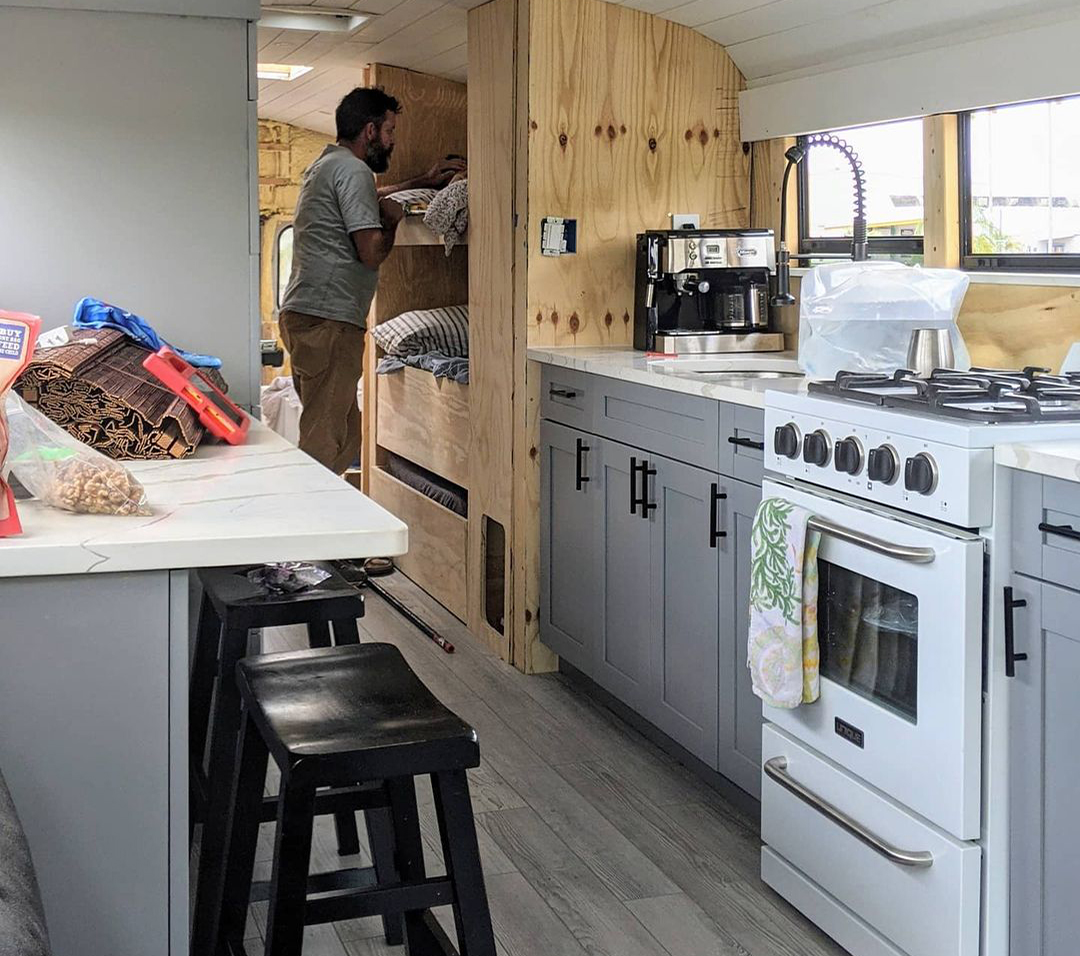 The couple share updates on their journey on their blog, as well as on Instagram and YouTube.
Their venture has served as an inspiration to their thousands of followers, who call their work "amazing" and "very exciting."
"I can't wait to see the bus!" wrote one follower. "And follow you guys on your adventure!!"
"So exciting!" commented another. "Adventure awaits!"
It's a time the family will remember fondly, if all goes according to plan.
"Are the kids happy?" Emily wrote on their blog. "Yes. Are mom & dad happy? Yes. Will all of the projects be completed soon? Probably."
So far, so good.
Share your stories with us at emg.inspired@epochtimes.com, and continue to get your daily dose of inspiration by signing up for the Epoch Inspired newsletter at TheEpochTimes.com/newsletter