Florida is a magnet for tourists and vacationers, known for the speed of its development and the bustle of its urban centers. But beyond hotspots like Miami and Orlando remains a state very much in touch with its long history (St. Augustine was America's first city, after all!).
The allure of "old Florida" remains, hidden among all the modern-day vacationery, winking from around the corners. Quirky, unapologetic, and delightfully kitschy, remnants of old Florida speak to a time when the state was in a different sort of heyday, a time when Florida first began to establish its reputation as America's lovably weird wild card.
Here, we celebrate a few of the places where you can still find old Florida hiding in plain sight.
Cedar Key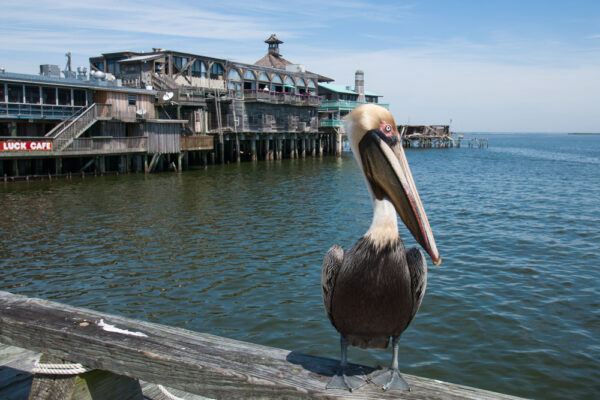 Where can you traipse around a tiny island town that measures two square miles, featuring homes and businesses built almost entirely on stilts? Why, just off the west coast of Florida, of course.
Cedar Key is old Florida at its most endearing, with a slow pace matched nowhere else in the state and a population that's never topped 1,000. Stroll the idyllic multi-level fishing village, perusing art and murals, and when you work up an appetite, stop for fresh Gulf seafood at any of the island's on-the-water restaurants. Clams are another one of Cedar Key's claims to fame.
Weeki Wachee
Florida's long been a place where dreams come true, so why wouldn't the Sunshine State give life to fantasies and draw mythical creatures into existence? Head to Weeki Wachee and you'll hardly believe what your eyes are seeing: real-life mermaids twirling and dancing beneath the stunningly clear, beautifully blue waters of Weeki Wachee Springs (the bottom of which, for the record, have never been found—that's one deep cavern).
The Weeki Wachee mermaids have been an icon of funky Florida since the 1940s, when a former Navy man who trained the frogmen of World War II to swim underwater came up with a genius new business idea—and a way to breathe underwater with an air hose to give the appearance of needing no breathing apparatus. The first show at the Weeki Wachee underwater theater opened in 1947; by the 1950s, Weeki Wachee was a hit.
The Florida Keys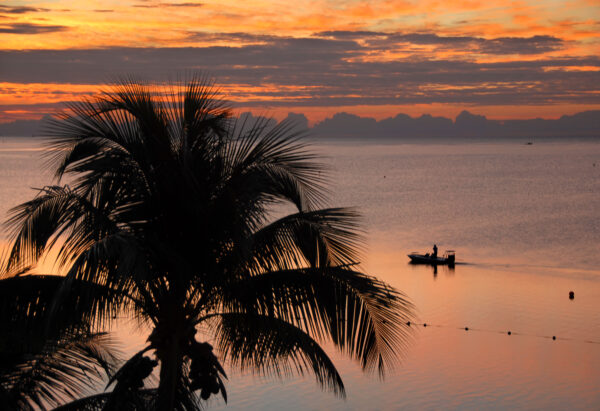 The Florida Keys remain an enduringly popular tourist attraction today, but that doesn't detract from the charm of the island chain's old-Florida kitsch—of which you can find plenty, as long as you know where to look. Beginning in Key Largo and extending all the way south to Key West, Florida's historic funkiness is on full display in the Florida Keys.
Case in point: roadside attractions, a relic of Americana, never went out of style in the Keys. In Key Largo, make a pit stop at Shell World to browse 18,000 square feet of pure Florida Keys goodness in the form of every souvenir you can think of and then some. It's not merely a gift shop but a national treasure, and while there are tacky items a'plenty, there's also every kind of shell (rare and common) you can imagine. The founder originally opened the shop in a gas station across the street in 1972, dubbing it Jimmy's American Gas and Gifts at the time; by 1977, it had evolved into Shell World and the rest is history.
But Florida's longtime quirkiness doesn't end there; keep driving south. By the time you hit Islamorada, you'll be ready again to pull over for one of the Keys' most famous locals, a giant lobster affectionately nicknamed Big Besty. Marking the entrance of the delightfully funky Rain Barrel Village, Big Betsy lays claim to the title of "world's largest lobster" and makes selfies very hard to resist.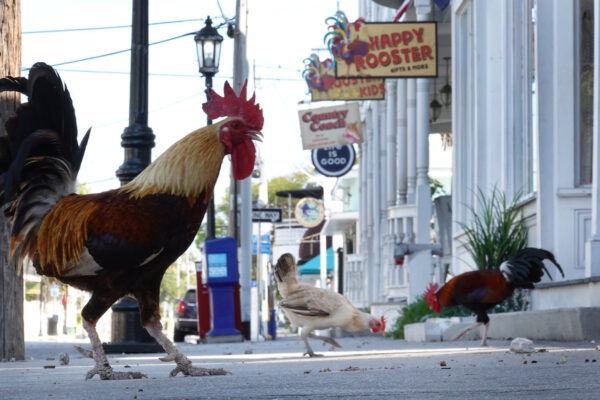 Drive the Florida Keys and while you will undoubtedly encounter sunscreen-slathered crowds who share your same desire to break from reality for a bit, you'll also see glimmers of the state Florida once was—and still very much is. Even tourist-clogged Key West holds hundreds of years of fascinating history, much of which it has preserved to this day for visitors to enjoy (head straight to the Hemingway House or take an Old Town Trolley Tour to see what I mean).
Drive all you want and stop where you please, but whatever you do, don't pass Mrs. Mac's Kitchen in Key Largo without indulging yourself a slice of the best key lime pie your mouth may ever meet.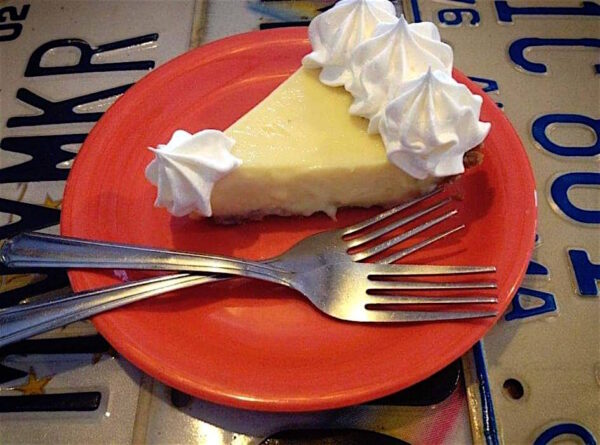 The Coral Castle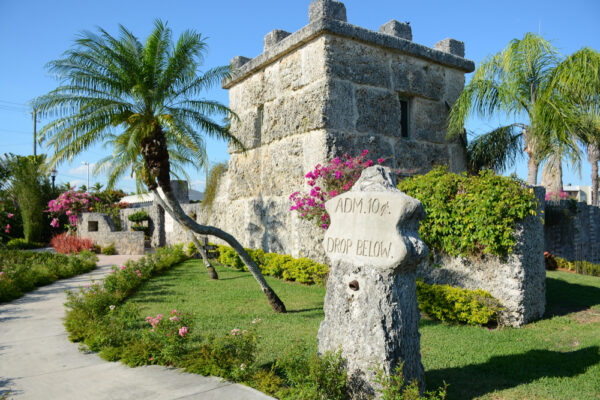 If you're driving to the Keys from Miami, add another old-Florida stop to your road trip itinerary: the Coral Castle could be the eighth wonder of the world if it weren't so quirkily Floridian.
Created by an eccentric Latvian-American who single-handedly—and secretly—carved over 1,100 tons of coral rock between 1923 and 1951 under cover of night, the Coral Castle is a mystery, a modern marvel, and one of those must-see-to-believe old Florida landmarks.
Ocala National Forest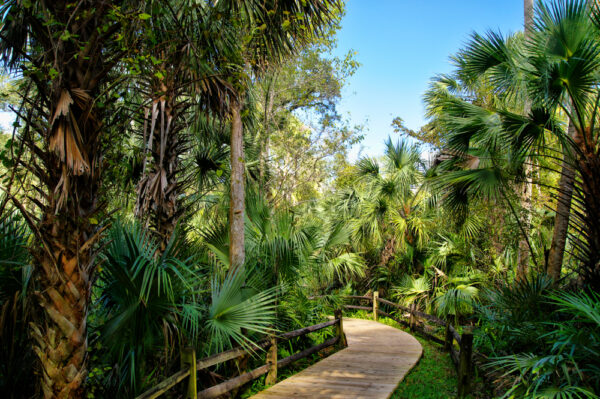 For a peek at the Florida that's truly never changed, venture into the Ocala National Forest and explore the same lands where generations of Native Americans also once roamed.
For a peaceful yet adventurous day, head to any of the springs in the Ocala National Forest—there are more than 600 springs, lakes, and ponds here—and spend the day at an old-fashioned swimming hole. The waters may be a frigid 72 degrees year-round (if that for some reason sounds warm to you, I can assure you it's not) but on a hot summer day, there's nothing better than diving into their mind-blowingly crystal-clear waters.
The four major springs in the forest, which are among Florida's most popular, are Juniper, Alexander, Silver Glen, and Salt Springs. Pick any of them for a day full of swimming, snorkeling, scuba diving, and kayaking amidst some of Florida's most wild and pristine beauty.
Everglades City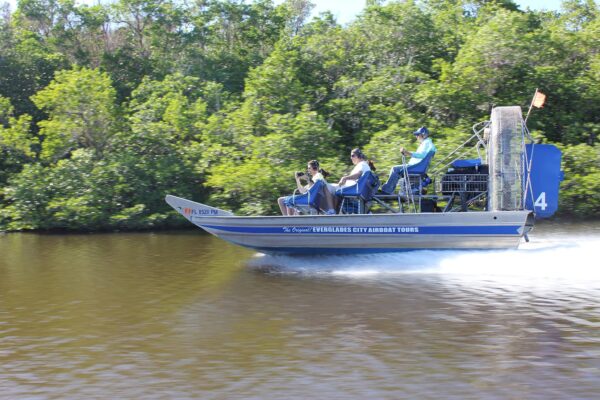 There's a reason Everglades City isn't a tourist hotspot, but there are even more reasons you should visit nonetheless. With just a couple of hotel options, a few restaurants within walking distance, and not much else going on, you might wonder why you should bother, but if old Florida is what you seek, that's exactly what you'll find in remote Everglades City. It's one of the few places in Florida that makes no attempt to be anything other than exactly what it is: a tiny Everglades town just doing its thing, as it has year after year and will continue to.
There's one weekend a year that the city shakes alive, however, and that's when the annual Everglades Seafood Festival comes around in February. Go for a few days of fun (and fish) and take an airboat tour of the Everglades while you're at it. You'll leave with an authentic taste of Florida on your palate—thanks to a place simply minding its own business and existing in harmony with the nature surrounding it.
Skye Sherman is a freelance travel writer based in West Palm Beach, Fla. She covers news, transit, and international destinations for a variety of outlets. You can follow her adventures on Instagram and Twitter @skyesherman.