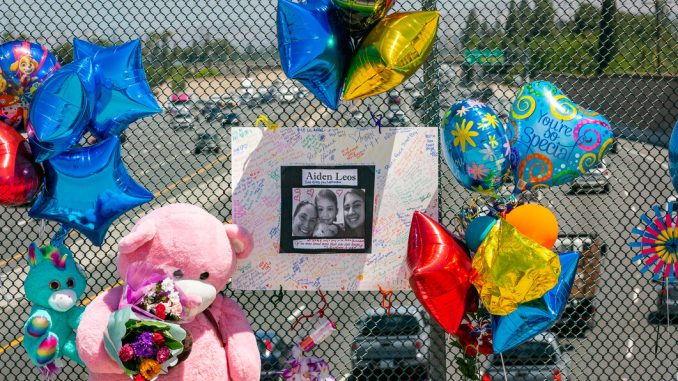 The family of a six-year-old boy killed during a road rage shooting on the 55 Freeway in Orange, Calif. say an outpouring of support is keeping them motivated to find justice.
Aiden Leos died May 21 after the car he was travelling in was shot; the bullet penetrated the car's trunk and fatally wounded the boy. His mother, Joanna Cloonan had been driving the car northbound when the gunman inexplicably opened fire.
Aiden was then rushed to Children's Hospital of Orange County, where he was pronounced dead.
Since the shooting, the family has received an outpouring of support from the community, raising more than $217,000 between two GoFundMe pages. The donations will help pay for a number of items such as a replacement car for Cloonan, therapy for the trauma, burial expenses, and more.
Christin Corona-Phelps, the aunt of Aiden's half-sister, said that Cloonan has been overwhelmed with an abundance of love and support from the community.
"Joanna was crying to my mom saying that she can't believe how many people care about her and her son during this time and that is giving her motivation to keep going for Aiden because so many people cared about him and honoring him," Corona-Phelps told The Epoch Times.
"It's almost hard for [Joanna] to even speak, it's hard for her to stand, hard for her to talk, but she's reading these comments and she starts wailing crying, but it's like a comfort to her that so many people care," Corona-Phelps added. "So the comments matter, the prayers matter. The support is what's keeping her going."
Aiden's family plans to offer a reward on information that leads to the arrest of the person who shot him, Corona-Phelps said, which will come from a portion of the money raised. She added that while some media has said this will be $50,000, the exact amount has not been determined. Police have instructed the family to wait a bit longer before they decide on an official amount.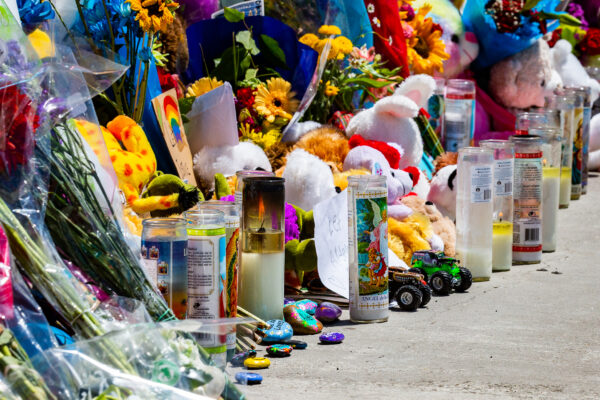 "There's hundreds of people that were on that freeway that morning, and the fact that someone could pull out a gun outside their window and shoot into another car and no one saw anything is very hard for us," Corona-Phelps said. "…We need that justice for Aiden and we need that closure for [his family]. So we're just begging that if anyone has any detail to please come forward."
She described the young victim as innocent, kind, gentle and playful.
"There's no other way to describe him," she said.
"[He was] your normal sweet little six-year-old that just wants to live and have fun and comfort mommy whenever she's sad and she doesn't have that right now and she needs her baby, so we're just trying to get her through that right now."
California Highway Patrol said there is no new information on the matter as of the morning of May 24.
The gunman's car is believed to be a white Volkswagen sedan.
Anyone with information is asked to contact the CHP tip line at 714-567-6000 or email santaanachptipline@chp.ca.gov.