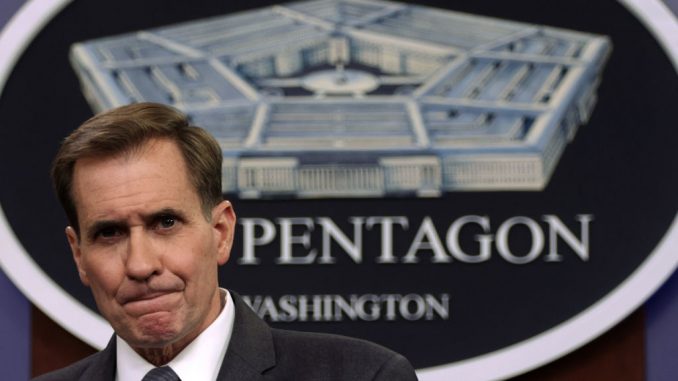 OAN Newsroom
UPDATED 9:06 AM PT – Saturday, August 14, 2021
Senate Minority Leader Mitch McConnell (R-Ky.) has called on the Biden administration to take action against Taliban forces. Following talks with Afghanistan's ambassador to the U.S. on Friday, McConnell stressed it's not too late to prevent Taliban advances in Kabul.
He went on to call upon the U.S. to conduct airstrikes in the region and provide critical support to Afghan forces on the ground. McConnell warned failure to do so, could result in increased security threats towards the U.S. and a catastrophic cost to the Afghan people.
As discussions continue, the Pentagon is in the process of sending troops back to Afghanistan as officials say they are concerned with rapid gains being made by the Taliban.
In a press briefing on Friday, Pentagon spokesperson John Kirby warned that the Taliban is moving rapidly across the country. This as reports said the terrorist group has overtaken around half of Afghanistan's 34 provincial capitals and nearly two-thirds of the country as a whole.
.@PentagonPresSec John Kirby: "There is no intention right now to close the embassy. […] The situation in Kabul is calm right now." pic.twitter.com/Lmv1AyP6BY

— The Hill (@thehill) August 14, 2021
Kirby also touched on the Pentagon's decision to deploy 3,000 troops to Afghanistan in order to help evacuate Americans and Afghans who've secured visas from the U.S. Embassy in Kabul. He said time is a precious commodity and hopes the troops are able to help get thousands of people out of the war-torn country.
In the meantime, staffers at the U.S. Embassy in Kabul have been ordered to destroy any documents and computers with sensitive information. Kirby said the Taliban is trying to surround Kabul, but remains confident the Afghan capital isn't in immediate danger.
Additionally, Kirby said he expects the troops to be fully deployed in Afghanistan by the end of the weekend.