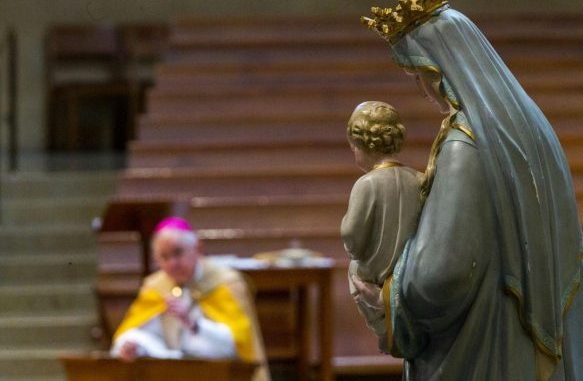 OAN Newsroom
UPDATED 12:55 PM PT — Sunday, May 17, 2020
Thousands of California church leaders have announced they will reopen, even if they have to defy state orders to do so. This week, a group of Oakland based pastors said they will open their congregations on May 31st, despite Governor Gavin Newsom's extended stay-at-home order.
More than 1,000 church leaders have signed the declaration of essentiality, petitioning the governor to lift the ban that has forced places of worship to remain closed.
Their announcement followed a bold move by Tesla owner Elon Musk, who decided to resume production in his California based automotive factory last week.
"Elon Musk, if you're listening: I can't afford a Tesla, so I can't afford to support you, but what I can afford to do is stand with you. If the government's going to arrest you, come arrest me. I am going to help the poor, I'm going to help anybody in need. I don't care where you are, I am going to help you, even if the governor says you're not essential." – Jim Domen, pastor at Church United
According to the pastors, their churches provide essential services to their communities, such as caring for the homeless and meeting the spiritual, psychological needs of their members. The added they are needed now more than ever.
MORE NEWS: Federal Court Clears The Way For Church Services To Resume In Ky.