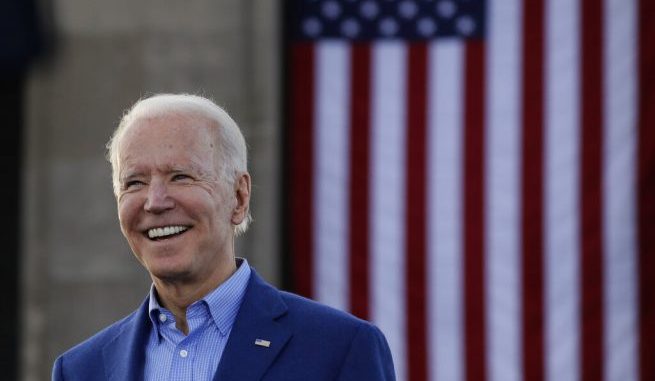 OAN Newsroom
UPDATED 10:40 AM PT — Sunday, May 17, 2020
Sen. Bernie Sanders (D-Vt.) has said he thinks the vast majority of his supporters in the Democrat presidential primary will vote for presumptive nominee Joe Biden "at the end of the day." During a recent interview, he suggested the former vice president needs to let working class people, young people and minorities know that he understands their situations.
The senator named college debt, health care and the minimum wage as issues he believes Biden needs to address.
Sanders stated he expects Biden to devise an agenda that will cater to the groups he is emphasizing.
"I think that Joe and his staff understand that," he said. "I think they are going to reach out to our supporters and come up an agenda that speaks to the needs of working families, young families, minority communities."
Recent polls showed 20 percent of Sanders' supporters do not plan to vote for Biden. About 60 percent reported they are not excited about backing the former vice president.
Meanwhile, the presumptive Democrat presidential nominee is ramping up operations in battleground states. According to campaign manager Jen O'Malley Dillon, they are preparing for a major staffing expansion.
Top campaign officials predicted there will be more battleground states than in previous years. O'Malley Dillon noted she expects new campaign workers to reach out to voters face-to-face to prepare as social distancing measures ease.
This came after recent polls showed President Trump leading Biden in 15 battleground states by roughly 7 percent.
MORE NEWS: Biden: 'I Wouldn't Vote For Me If I Believed Tara Reade'