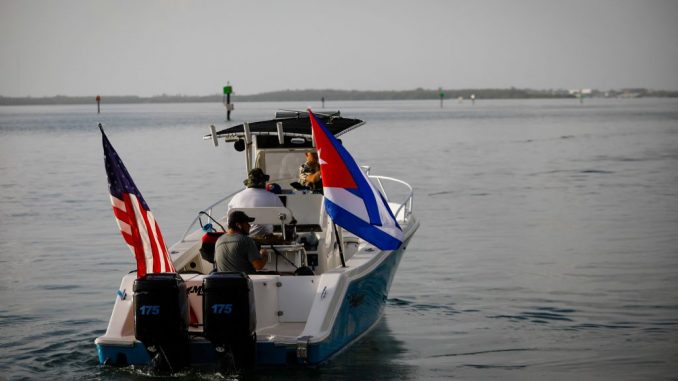 OAN Newsroom
UPDATED 1:28 PM PT – Friday, July 23, 2021
Half a dozen boats set sail from the U.S. to Cuba early Friday morning as the fight against communism on the island continues. Private boat owners congregated at Miami Bayside Marina in preparation to sail through the Florida Straits to Havana, Cuba.
The U.S. Coast Guard has stressed they can't cross into Cuban waters without facing hefty fines and possible prison time. Meanwhile, the flotilla organizer said their destination is 15 nautical miles from Havana, where they will launch fireworks from afar to be seen by those fighting in Cuba.
"The objective is to show support…to be in international waters and have the Cuban community be able to see us and be able to see that we're there for them, that we're supporting them and that we're backing them up," said Osdany Veloz, flotilla organizer.
Another boat owner told the Orlando Sentinel they want to "draw attention to the U.S. government" and push for their help.
The trek through international waters comes after Joe Biden announced sanctions on some members of the Cuban regime, which is a move Cuban-Americans nationwide have said is not enough.