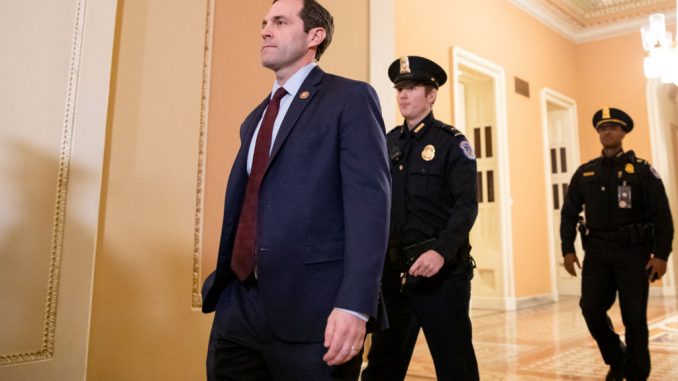 OAN Newsroom
UPDATED 12:56 PM PT – Friday, July 23, 2021
The House has recently passed a bill approving additional visas for Afghan allies in a near unanimous vote. In a rare show of bipartisanship, the House approved the bill expanding the Special Immigrant Visa program for Afghans who aided U.S. forces during the decades-long war in Afghanistan.
The bill called the Averting Loss of Life and Injury by Expediting SIVs or Allies Act granted an additional 8,000 visas to translators, contractors and their families.
The lead sponsor of the bill, Colorado Rep. Jason Crow (D), said the Allies Act was a chance for America to ensure we uphold the promise made to those that provided necessary aid in a conflict that spanned nearly 20 years. The bill was introduced last month, but as the Taliban continued to advance throughout the country, keeping Afghan allies and their families safe became essential.
Today, the House passed my bill the ALLIES Act with an overwhelming bipartisan majority. Now it goes to the Senate.

This bill isn't about partisan politics. It's about doing what's right and honoring our promises.

Every single day counts. The Senate must pass the ALLIES Act. pic.twitter.com/1w97VowoTt

— Rep. Jason Crow (@RepJasonCrow) July 22, 2021
The passage of the Allies Act comes in stark contrast to the callousness of comments made by Joe Biden who, when discussing the duty the U.S. has to ensure Afghanistan doesn't fall to the threat of terror groups, again said it was simply not the job of the U.S. to fix anything.
"We did not go to Afghanistan to nation-build. And it's the right and the responsibility of Afghan people alone to decide their future, and how they want to run their country," said Biden.
Meanwhile, the bill is headed to the Senate and under Operation Allies Refuge, the federal government is working to establish safe havens in allied countries to give Afghans a new chance to live a safe life away from the constant threat of Taliban violence.