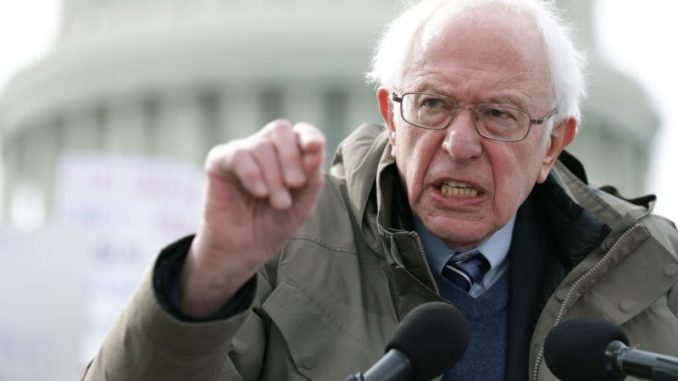 OAN Deven Berryhill
UPDATED 6:35 PM PT – Wednesday, February 15, 2023
Senator Bernie Sanders is scheduled to participate in a Senate grilling of Moderna CEO Stephane Bance.  The Moderna CEO is set to be seared on March 22nd for proposing a 200% price hike of their COVID-19 vaccine.
Sanders (I-Vt) told reporters on Wednesday that Moderna has been characterized as the "Poster Child" for corporate greed. He also reinforced that the U.S. had already invested almost $2 billion of taxpayer money into Moderna's inflated pocket book.  
"Our demand is to Moderna. You received huge help from the federal government and the taxpayers of this country," said Sanders. "You made billions of dollars in personal wealth. Do not quadruple the prices for this vaccine."
According to the U.S. Health & Services Administration website "[the] COVID-19 vaccines are 100% free to all individuals in the U.S."  The Wall Street Journal has reported that the current price of Moderna's booster shot leveled out at about $26 per dose. Bance's proposal would put the price of the COVID-19 vaccine at $130 per dose. 
In response to public criticism, Moderna said that it "remains committed" to providing the American people with consistent access to COVID-19 vaccines, regardless of insurance coverage.