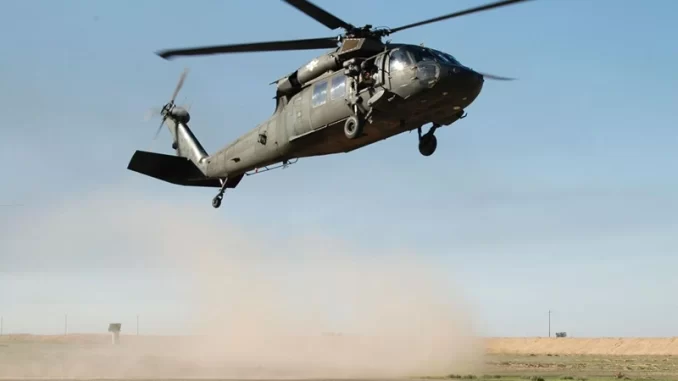 OAN Roy Francis
7:50 AM PT – Thursday, February 16, 2023
A UH-60 helicopter, also known as a Black Hawk, crashed outside of Huntsville Alabama killing everyone onboard on Wednesday.
The crash happened around 3 p.m. local time, in Madison County near Highway 53. Upon impact, the helicopter had caught fire and burned, killing the two National Guardsmen onboard.
The two guardsmen were the only people onboard the helicopter at the time of the crash, and no other injuries were reported after the crash.
According to the Tennessean, Don Webster, the Community Relations for Huntsville Emergency Medical Services said that the helicopter was unrecognizable when they arrived on scene.
"It was destroyed beyond recognition," Webster said. "Our heart goes out to them, for all they do for this country."
Brigadier General Warner Ross, Tennessee's adjutant general released a statement mourning the tragic loss of life.
"We are deeply saddened by the loss of two Tennessee National Guardsmen, and our prayers are with their families during this heartbreaking tragedy," he said. "We ask Tennesseans to join us in supporting their families during this time of unthinkable grief."
Governor Bill Lee (R-Tenn.) also released a statement about the incident asking for prayers and support for the families of the deceased guardsmen.
The Madison County Sheriff's Department as well as the fire department had responded to the scene of the crash on Wednesday and blocked off a stretch of Highway 53. The highway is expected to be blocked off until Thursday afternoon.
With no clear cause for the crash, the Federal Aviation Administration and the National Transportation Safety Board stated that they will be investigating the incident.