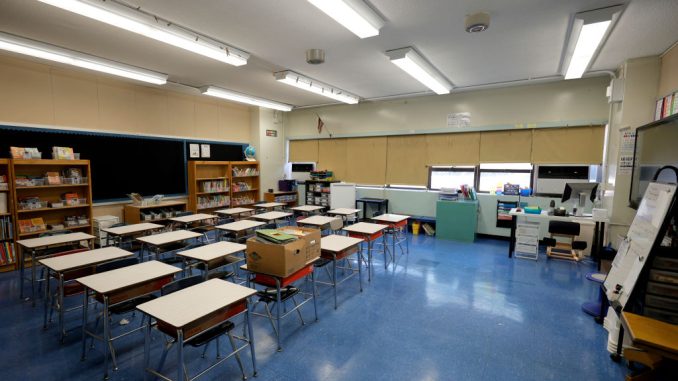 OAN Newsroom
UPDATED 5:23 PM PT – Friday, October 1, 2021
A group of New York City teachers filed an emergency request with the U.S. Supreme Court in a legal bid to block the city's vaccine mandate for public educators. Attorneys for the group filed an emergency lawsuit on Thursday asking the court to issue an injunction to stop the mandate from taking effect on Monday.
They alleged Mayor Bill de Blasio's (D-N.Y.) order requiring vaccination for public school teachers violates their constitutional rights. This comes after a federal appeals court upheld the mandate earlier this week.
Teachers who don't submit proof of receiving their first dose or show they are fully vaccinated by Friday's 5 p.m. deadline, could be suspended without pay before schools open. Meanwhile, critics of the mandate have argued that forcing them to get the vaccine or lose their jobs is the "epitome of government overreach."
"The executive order threatens the education of thousands of children in the largest public school system in the country and violates the substantive due process and equal protection rights afforded to all public school employees," the petition pleaded.
However, Justice Sonia Sotomayor denied the request on Friday, keeping the vaccine mandate for New York teachers in place.
Covid Supreme Court ruling: Justice Sonia Sotomayor has denied a request from New York teachers to block the vaccine mandate.
 She acted on her own, without referring the case to the full court.

— Chris Jansing (@ChrisJansing) October 1, 2021