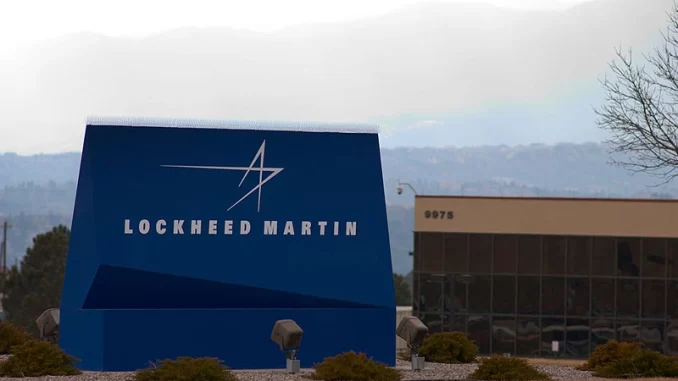 OAN Roy Francis
9:23 AM PT – Thursday, February 16, 2023
Sanctions have been imposed by China against two United States defense companies due to their sales of weapons to Taiwan.
Lockheed Martin Corporation, and Raytheon Missiles & Defense, which is a subsidiary of Raytheon Technologies Corp. are to be sanctioned by Beijing. This action will ban those companies from importing or exporting goods and investing in China.
The announcement came a day after Beijing said that it will take countermeasures against the U.S. for the way that the Chinese surveillance balloon incident was handled.
On February 11th, the U.S. had blacklisted six Chinese companies that were involved in the manufacturing of the spy balloon, and that also had connections to the Chinese government.
Washington has also accused China of conducting an international aerial surveillance program all over the world. China denied the accusations and in return accused the U.S. of illegally entering its airspace over 10 times since the beginning of 2022.
Beijing had also continued to insist that the balloon was a civilian research aircraft, and that it had entered U.S. airspace by accident. They went on to denounce Washington's decision to blacklist the six companies, and vowed retaliation for the decision to do so.
Lockheed Martin and Raytheon had both been sanctioned before by China for their sales to Taiwan, although no specific details were given at the time.
Along with banning the import and export of goods in China, the two companies will face fines "twice the amount" of the sales that they have made to Taiwan since September 2020, and company executives are also prohibited from entering China as well.
China's decision will possibly create a future risk for companies that are not sanctioned by Beijing to work with Taiwan moving forward.
This move comes amid extremely high tensions between the U.S. and China after the balloon incident, which also caused U.S. Secretary of State Antony Blinken to delay his trip to Beijing. The trip was meant to help ease the rising tensions between the two countries.