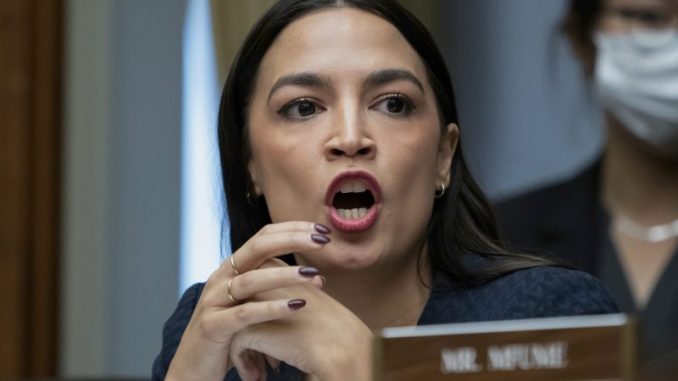 OAN Sophia Flores
UPDATED 7:27 PM PT – Thursday, February 2, 2023
Representative Alexandria Ocasio-Cortez attacked Republicans on the House floor. The New York congresswoman shared strong words on her thoughts of the dismissing of Representative Ilhan Omar from the House Foreign Affairs Committee.  
Omar was dismissed from the House Foreign Affairs Committee after a 218-211 vote. She has had a history of making anti-Semitic remarks. In the past, Omar has posted tweets suggesting that political support for Israel is driven by money from American Jews.
Ocasio-Cortez (D-N.Y.) said Congress's decision was unfair. She believes that Omar's removal was "disgusting" and brings the United States back to a post-9/11 legacy of "targeting and racism against Muslim Americans."
The Democrat went on to claim that the GOP was targeting Omar because she was a woman of color. She stated that there is no consistency in the Party.
"Consistency? There is nothing consistent about the Republican Party's continued attack except for racism and incitement of violence against women of color in this body," Ocasio-Cortez said.
The Democrat referenced GOP members during her rant. Most notoriously, she referenced a theory floated by Representative Marjorie Taylor Greene (R-Ga.).
"Don't tell me this is about a condemnation of anti-Semitic remarks when you have a member of the Republican Caucus who has talked about Jewish space lasers and an entire amount of tropes and also elevated her to some of the highest committee assignments of this body," the New York Representative said.
When she finished her fiery speech, she smashed her notebook against the stand.