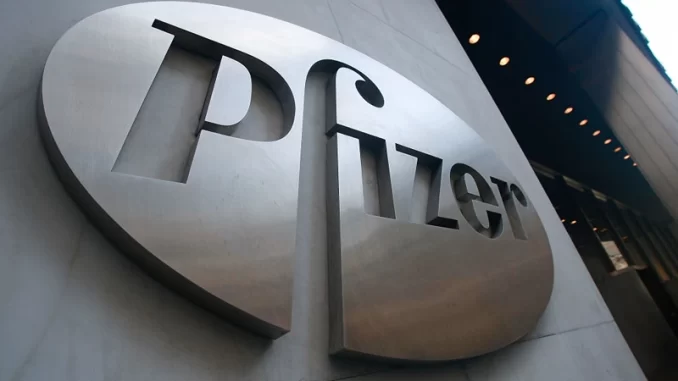 OAN Roy Francis
UPDATED 7:40 AM PT – Friday, February 3, 2023
Another video of Pfizer director Jordon Trishton Walker has been released.
In this video he admits to being concerned about potential negative effects on women's reproductive health from the COVID-19 vaccine.
When talking about the vaccine and its side effect, specifically on women, Walker said that there is a connection between the vaccine and women's reproductive health.
"There is something irregular about the menstrual cycles. So, people will have to investigate that down the line," Walker said. "The [COVID] vaccine shouldn't be interfering with that [menstrual cycles]. So, we don't really know."
When pressed on if the vaccine should be interfering with reproductive health, Walker admitted that there is an effect but they don't know what it is.
"There's something happening," he said. "But we don't always figure it out."
Walker also shares that he is concerned about the possibility of the vaccine lingering in the body and causing long-term harm to individuals.
"I hope we don't find out that somehow this mRNA lingers in the body and like — because it has to be affecting something hormonal to impact menstrual cycles," he said. "I hope we don't discover something really bad down the line. If something were to happen downstream and it was, like, really bad? I mean, the scale of that scandal would be enormous."
Previously in different video, Walker had admitted that Pfizer has been conducting mutation experiments on the COVID virus to be used for future profits for the company.
The company was conducting gain of function research with the virus, but labeling it "directed evolution."
In response to that video, Pfizer released a statement denying any engineering of the virus, except for "assessment" purposes.
After that video was released, Pfizer faced heavy backlash from the public as well as elected officials across the country.
Michigan state legislators sent a letter to Pfizer demanding answers on whether the claims in the video were true.
In October 2022, the Florida Department of Health had conducted an independent analysis of the vaccine.
They found that males age 18-39 have an 84% increase in cardiac arrests within 28 days following vaccination.
"Studying the safety and efficacy of any medications, including vaccines, is an important component of public health," Surgeon General Dr. Joseph Ladapo said. "Far less attention has been paid to safety and the concerns of many individuals have been dismissed – these are important findings that should be communicated to Floridians.
After the analysis, the department had released a guidance in which they recommended males 18-39 years of age to not receive the vaccine.
The release of the latest video by Project Veritas has been met with public outcry towards Pfizer and their actions in regards with COVID as more people are demanding answers from the Pharmaceutical giant.