Richmond, VA.—Jerry Barton lost everyone around him to opioids. First he lost his sister. Then his girlfriend. Later, he lost a close friend from suicide stemming from addiction. And this February, he found his childhood best friend dead from an opioid overdose.
Before the pandemic and the lockdowns hit, Barton had been 21 months clean from drugs. But the isolation, stress, and lack of human connection soon spurred an itch inside of him.
"It was depressing," Barton told The Epoch Times inside a recovery home provided by the McShin Foundation, a non-profit recovery community organization in Virginia. "It bothered me a lot—it actually led to my relapse."
There were no in-person groups for emotional support. Barton took part in some online meetings but they had a lackluster atmosphere—he hid his true self. Being alone amid the lockdown, he thought he could get away with a one-time hit.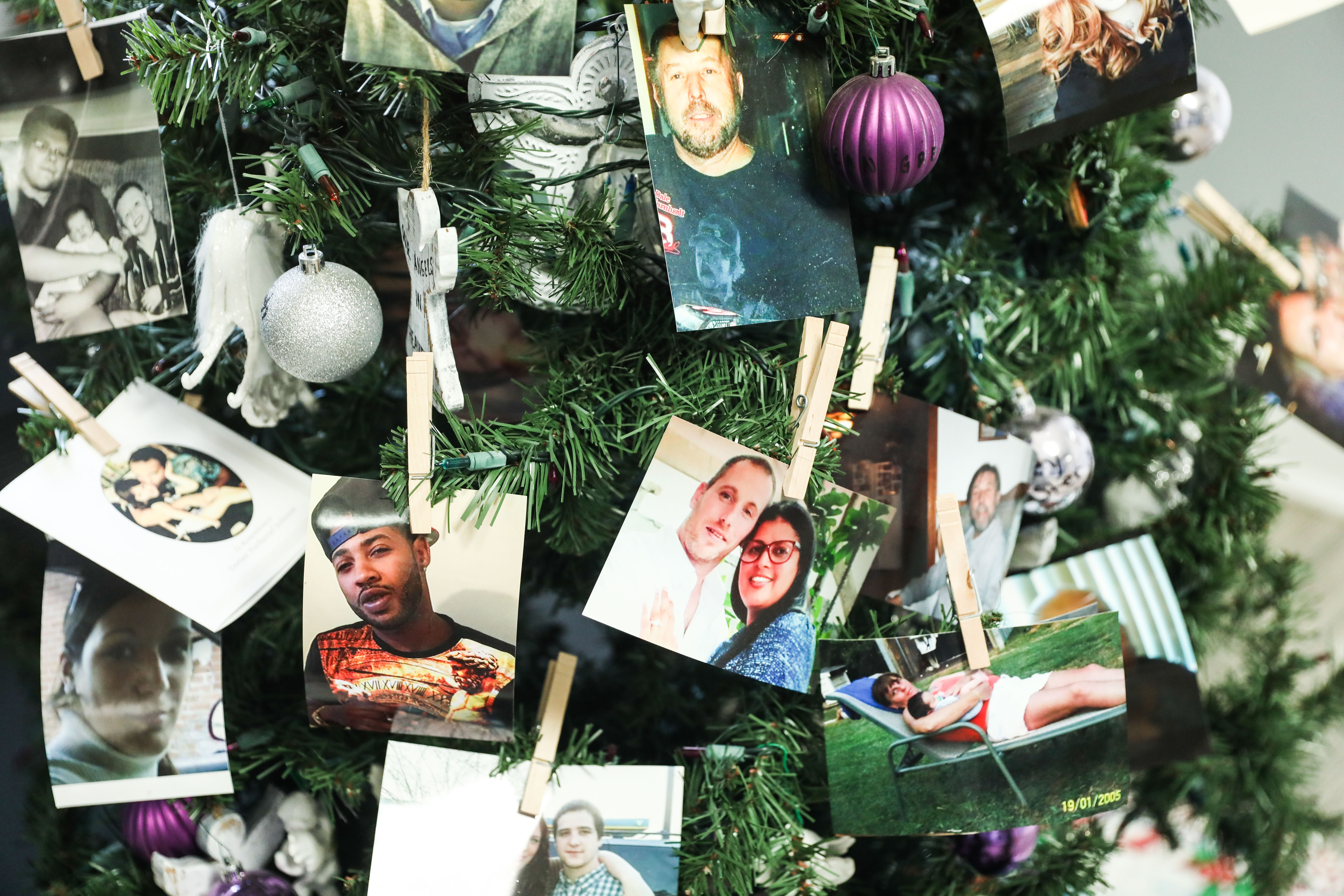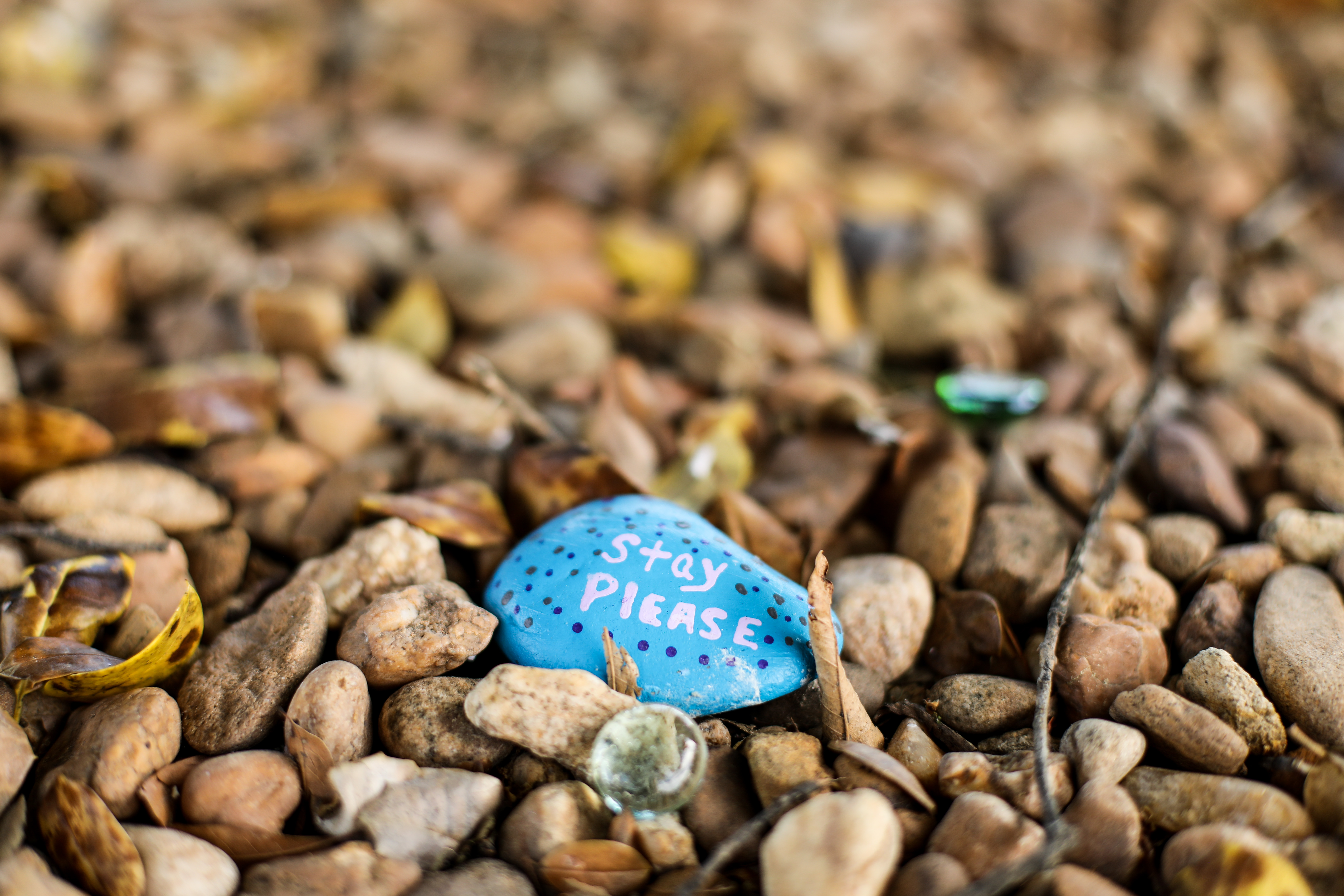 That soon led to him using heroin, crack, and cocaine. Toward the end of the relapse, Barton was experimenting with meth and acid.
Numerous studies have revealed a spike in drug overdoses this past year. After March 19, 2020, 61.84 percent of participating counties experienced an increase in overdose submissions, according to ODMAP, a tracker that provides real-time suspected overdose data.
Looking closer, there was a 17.59 percent increase in suspected overdose submissions when comparing the weeks before and after the implementation of state-mandated stay-at-home orders. Regina LaBelle, acting director of National Drug Control Policy, pointed out that illicitly-manufactured synthetic drugs were responsible for more overdose deaths last year than any other substance.
The CDC found over 81,000 drug overdose deaths occurred in the United States in the 12 months ending in May 2020, "the highest number of overdose deaths ever recorded in a 12-month period," according to provisional data released in December 2020. CDC Director Robert Redfield said the the pandemic "has hit those with substance use disorder hard."
John Shinholser, president and co-founder of McShin Recovery Resource Foundation, who describes himself as having been in long-term recovery since 1982, said he saw "an explosion" of addicts who relapsed due to the lockdowns. "Stress goes on steroids during COVID," he said.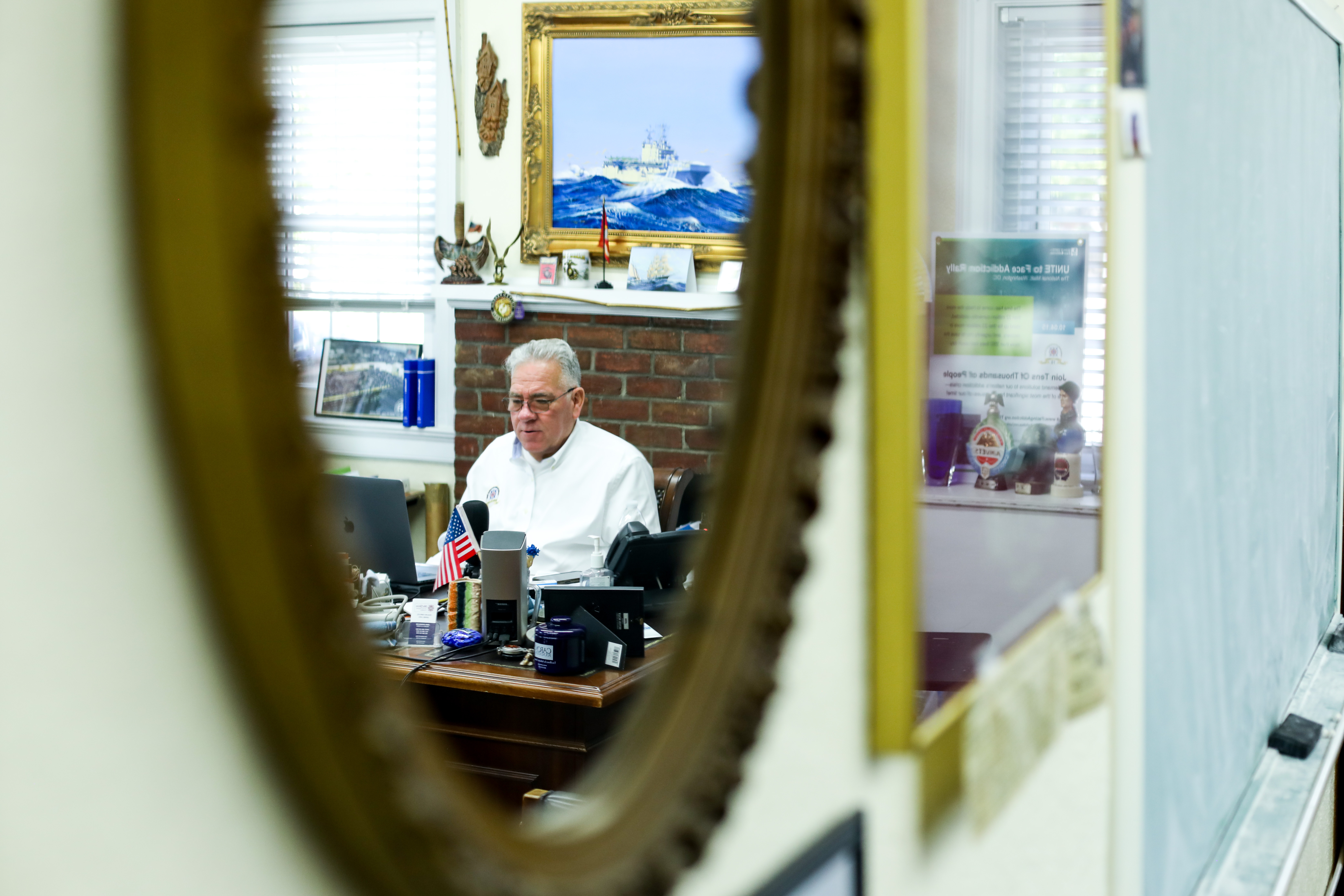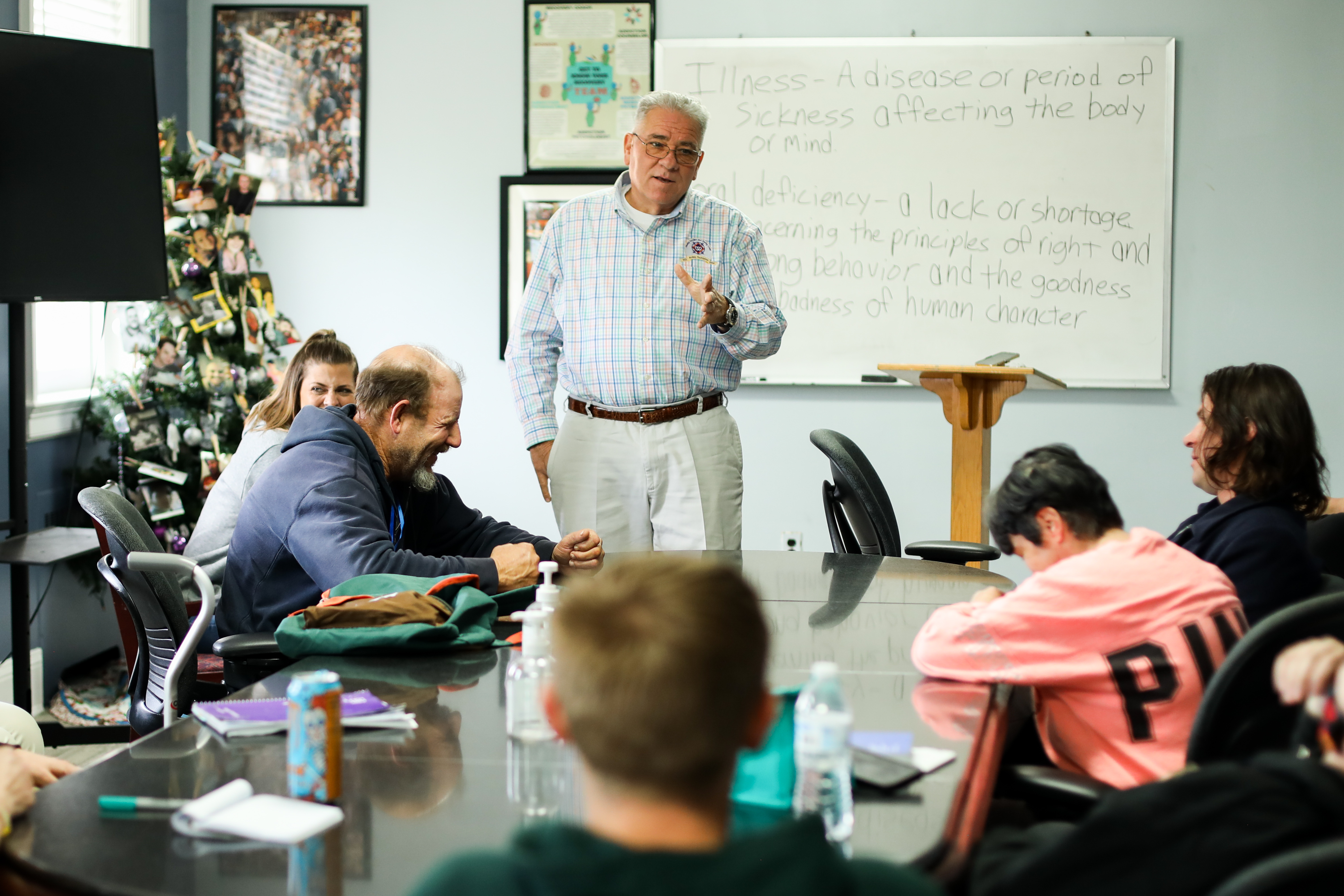 "One thing I try to impress upon people is that when you discover you need recovery, you've got to get the 'patience lecture,' because it takes about two to three years to reprogram your brain to do the right thing on a regular basis," he told The Epoch Times at his office.
Most of the illicit fentanyl in the United States "is manufactured in clandestine labs in China and possesses strong opioid properties that make it an attractive drug of abuse," according to the CBP.
"You can't even get a good Facebook post out of China but they drive tons of fentanyl to this country," Shinholser said. 
Grappling With Pain
Chris Berry had been battling addiction since a young age. His father was an alcoholic, his mother a drug addict. During his school years he played basketball competitively until he suffered a major knee injury. He was put on opioid-based pain medication, which served as a gateway drug to his addiction.
Berry moved into McShin's recovery lodging this February after he got jumped and beaten by two guys for $26. They ended up breaking his nose. Despite his tough guy persona, Berry said he actually had a lot of fears he relied on chemicals to mask.
"In that process I lost who I was by becoming so many different people and putting on so many different masks," he told The Epoch Times. "The authentic me was camouflaged so well that I couldn't find him."
Drug addiction "has been my pandemic for 30 years," he said, adding that addiction is a hidden problem affecting many.
"There's prosthetics when a limb gets amputated. But when your spirit is assassinated there's not a prosthetic for that," he said. "It's hard because you can't spot it as easily with the naked eye from a distance."
Berry said that zoom meetings during the lockdowns failed to help him.
"I don't connect that way. I need to hug people, I need to know that we're reaching each other," he said. "I don't know that I could have gotten clean as a newcomer during this pandemic."
Over 13 percent of respondents in an August CDC survey said they "started or increased substance use to cope with stress or emotions related to COVID-19."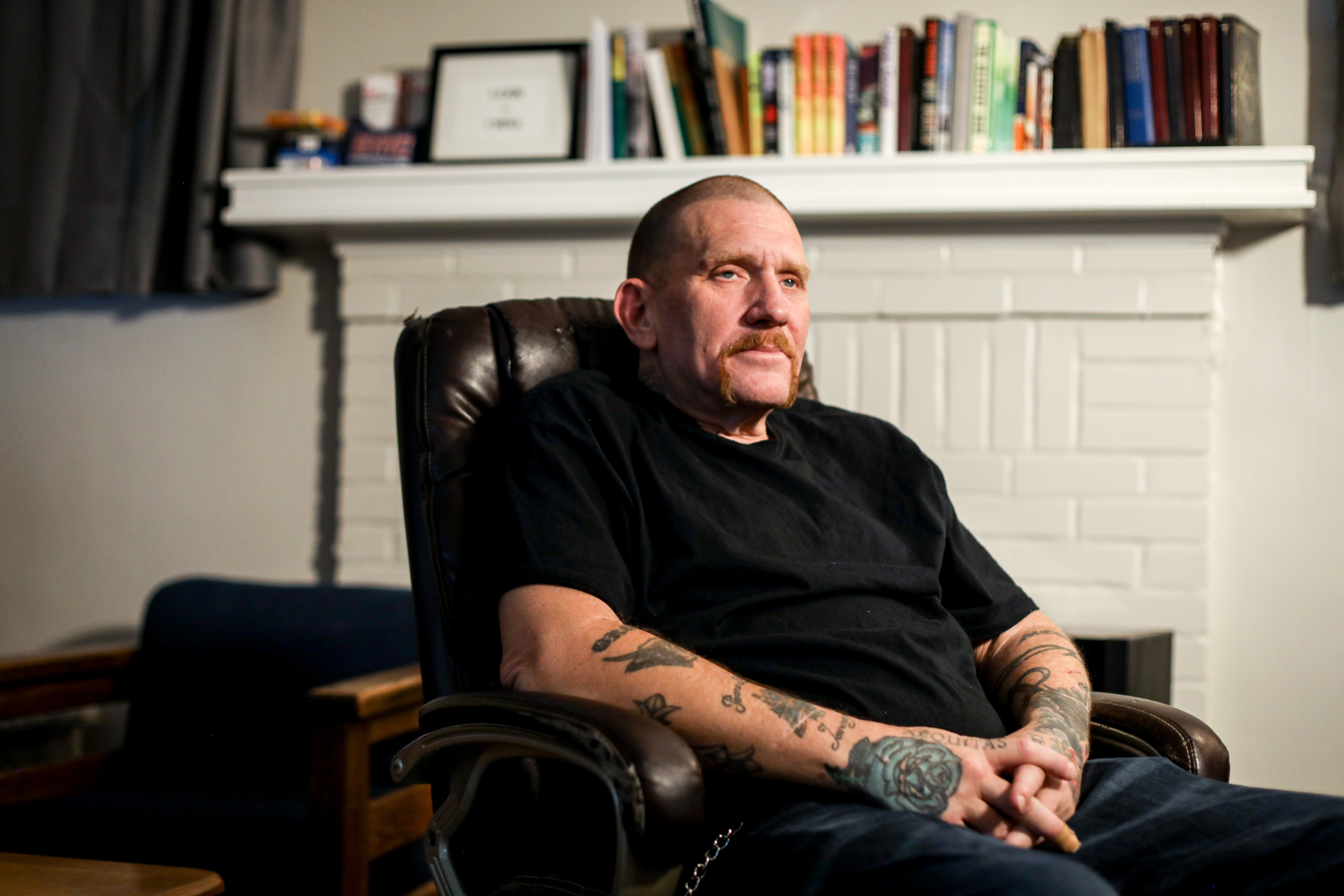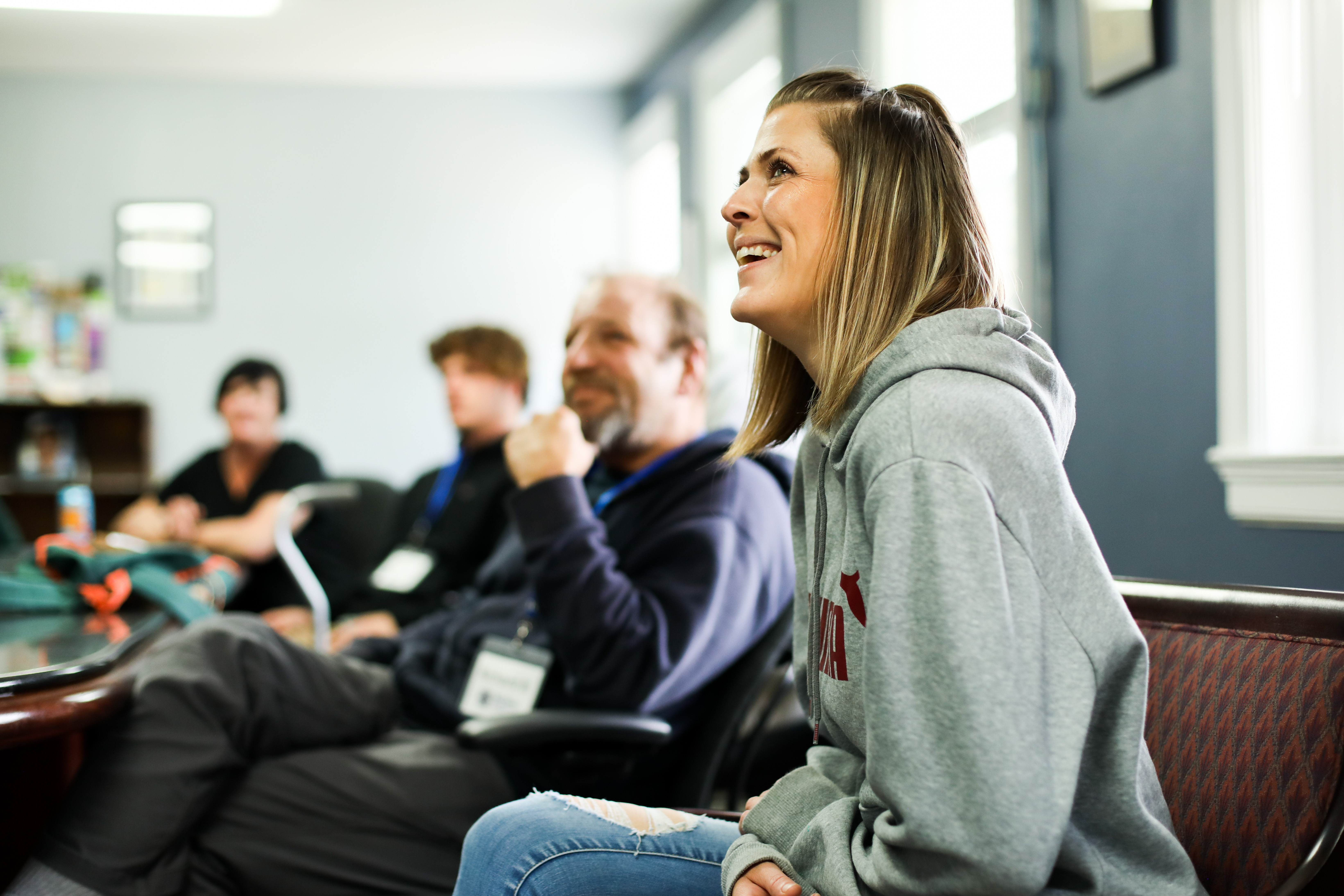 And a September report published on the JAMA Network that looked at urine drug test results from 150,000 patients found a worrying trend: populations diagnosed with or at risk of substance use disorders "increased significantly for illicit cocaine, fentanyl, heroin, and methamphetamine from the 4 months before the COVID-19 emergency declaration to the 4 months after the COVID-19 declaration."
Berry broke down repeatedly throughout the interview as he recalled recovering and relapsing throughout his life. One of his worst addiction spirals was when he found his mother dead in 2017. He relapsed within 30 minutes and took a bunch of her pain pills as he was waiting for the police. Berry said faith helped him to survive to where he is now at the age of 46.
Two days later after the interview, staff members at McShin said Berry was found in the shower from a suspected overdose. He was rushed to the hospital and put on a ventilator. As of the morning of May 17, he was still non-responsive.
In a text, John Shinholser said it could take days to find out what caused the incident, he speculated Chris took something spiked with fentanyl, or that it could have been a natural heart attack as he was suffering from a slew of health issues. Shinholser said if Berry passed away and it was confirmed an overdose, it would be the second overdose death that happened in a recovery house over the center's 17-year history.
The economic downturn the state-wide shutdowns caused were also a factor. During the pandemic, adults in households with job loss or lower incomes reported "higher rates of symptoms of mental illness than those without job or income loss" (53 percent vs. 32 percent), according to KFF (Kaiser Family Foundation) a nonprofit organization focusing on national health issues.
Like Berry, Barton got hooked on opioids from a young age due to circumstances out of his control. He had scoliosis in middle school and got put on opioid-based pain medication. Later, he got rid of his addiction and became a mechanic for 24 years until he developed a degenerative disc disease requiring strong pain medication, reawakening the addiction.
As lockdown measures started loosening up this year, Barton started seeking help more pro-actively. He is now a house leader at his recovery residence, a place where recovering addicts have access to the McShin's center and its activities, as well as structure and accountability within the house.
Human Connection
As Shinholser gave a tour of the center and described the many programs they offered, some recovering addicts came up to say hello. They often mentioned that Shinholser's personal style, authenticity, and humor helped them stay.
Those interviewed by The Epoch Times said that John and other staff members at the foundation saved their lives by offering them a non-judgmental support group and someone they could trust.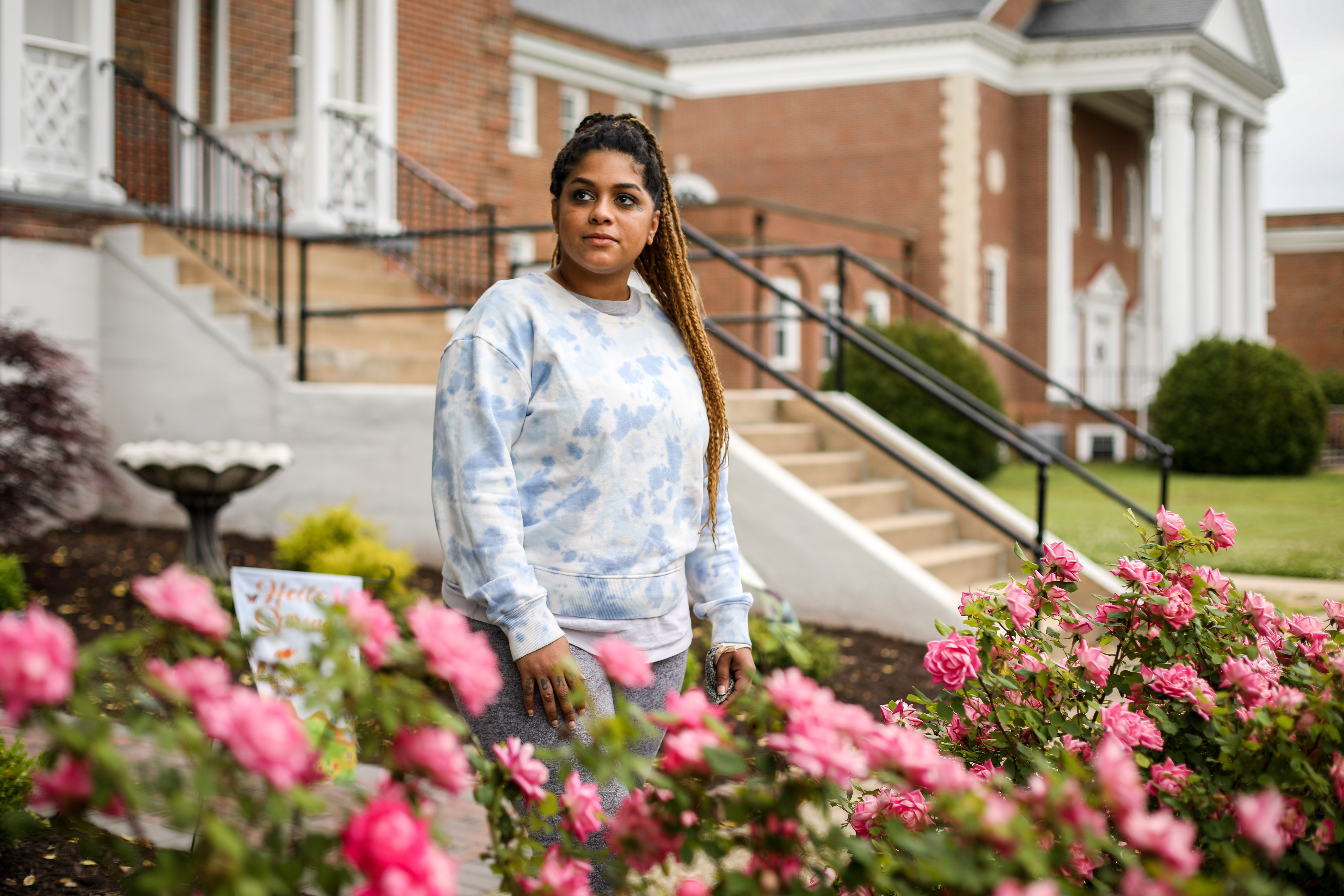 At a group session John was leading, the atmosphere was relaxed and the people attending were engaged in discussion. According to data from 2017 to 2020, over 68 percent of McShin alumni were "still engaged in recovery," after leaving, and over 65 percent were employed.
"These people, they're angels," Berry said, referring to McShin's staff members. "You have to have a special thing inside of you to survive addiction, and then be be willing to go back into it to help somebody else come out of it."
Many of McShin's staff members themselves are recovered former drug addicts.
Monique Runge joined to get rid of her addiction to alcohol, a problem that began in high school. Runge told The Epoch Times she was so addicted she had to take a shot every few hours, even during sleep. Otherwise her body would shake and she would feel sick.
Like others, her addiction got worse during the pandemic lockdowns as she was isolated at home. She only ventured out to purchase alcohol, spending about $400 per week on it.
Runge was at first apprehensive about living at the recovery homes, but after meeting John and other staff members, her fears were assuaged. She now works the front desk at McShin.