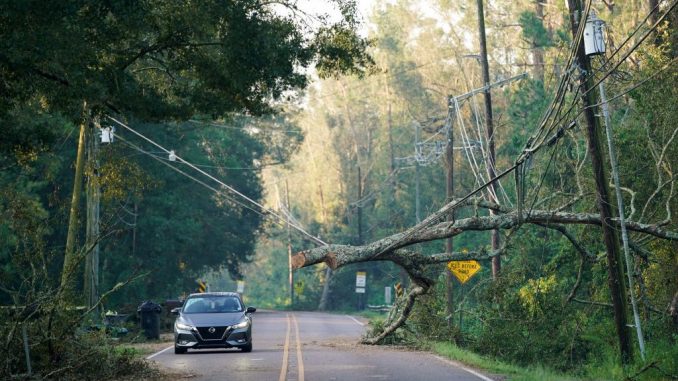 OAN Newsroom
UPDATED 12:20 PM PT – Wednesday, September 15, 2021
One of Louisiana's main power companies said it has restored power to 93 percent of customers who lost power due to Hurricane Ida. According to Entergy Louisiana on Wednesday, 649,000 customers have had their power restored.
Although the company reported around 48,000 outages still remain, including 17,000 blamed on Tropical Storm Nicholas. Nicholas made landfall in Texas as a hurricane on Tuesday, but is also hitting Louisiana with rain and wind. Entergy said it's prepared to respond to all new and potential outages.
"I will say we still have a large compliment of restoration workers, men and women who are here committed to restoring our communities. So, any new outages, we will address quickly and continue with our restoration efforts for Hurricane Ida," said Vice President of Distribution Operations for Entergy John Hawkins.
We have restored 93%, or 649,000 of Entergy Louisiana customers who lost power due to Hurricane Ida. The remaining 48,000 outages currently includes an additional 17,000 caused by Hurricane Nicholas. ➡️ https://t.co/GOli6OjtYT

— Entergy (@Entergy) September 15, 2021
Reports said rain from Nicholas could continue to fall in Southern Louisiana into next week with up to 10 inches possible through Friday. Meanwhile, flash flood watches remain in effect for much of the Gulf Coast.