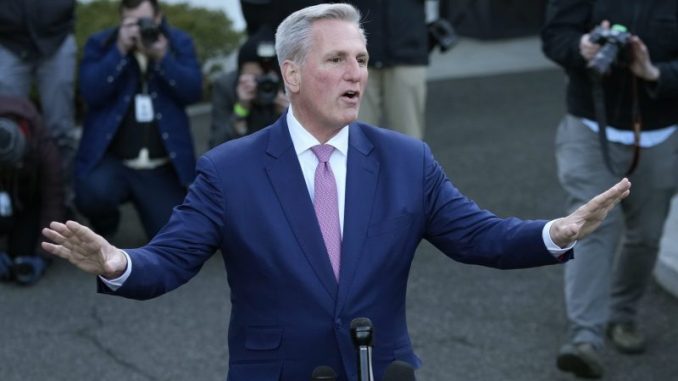 OAN Newsroom
UPDATED 6:21 PM PT – Thursday, February 2, 2023
House Speaker Kevin McCarthy has responded to Hunter Biden over his call for criminal investigations against anyone who discussed his laptop scandal.
On Thursday, McCarthy (R-Calif.) told reporters that the Republican majority in the House is already investigating Hunter's laptop and its contents.
He stressed that Hunter's latest claims confirm that laptop was his.
"So, he was a little slower than the rest of the papers and Twitter and the others. But now we know that is true," McCarthy stated. "And I think the investigations here, the uniqueness is you'll have Republicans and Democrats and we'll get to the bottom of it."
Republicans have expressed national security concerns over Hunter Biden's questionable dealings with China and Ukraine.