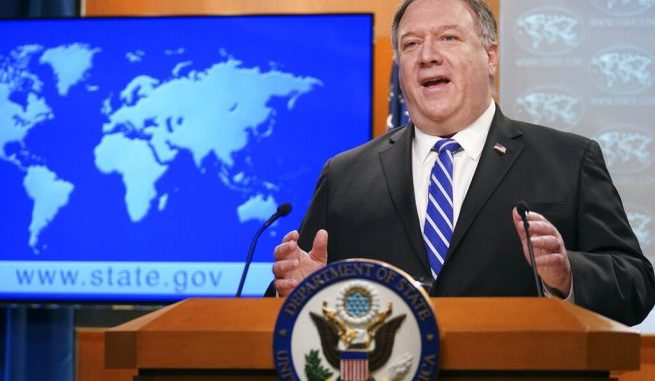 OAN Newsroom
UPDATED 12:20 PM PT — Wednesday, May 6, 2020
According to Secretary of State Mike Pompeo, China could have prevented the deaths of hundreds of thousands of people worldwide if it had been more transparent about the spread of COVID-19. On Wednesday, he said the country covered up the initial outbreak in Wuhan, ordered virus samples destroyed back in January and used propaganda to tamp down criticism.
The secretary added only the Chinese Communist Party knows who patient zero is and where the virus exactly began.
He emphasized Americans are at risk because of China's lack of transparency.
"The American people remain at risk because we do not know…whether it began in the lab or whether it began someplace else. There's an easy way to find out the answer to that: transparency, openness. The kinds of things that nations do when they really want to be part of solving a global pandemic, when they really want to participate in the things that keep human beings safe and get economies going back again."
– Mike Pompeo, Secretary of State
.@SecPompeo discusses China, #COVID19, Sudan, Hong Kong, Iran, and humanitarian assistance to Yemen. pic.twitter.com/lMsAa68R3A

— Department of State (@StateDept) May 6, 2020
He noted the United States' expectation of openness and reliability echoes its demands for every other nation.
RELATED: Secy. Pompeo: China Failed To Disclose COVID-19 On Time