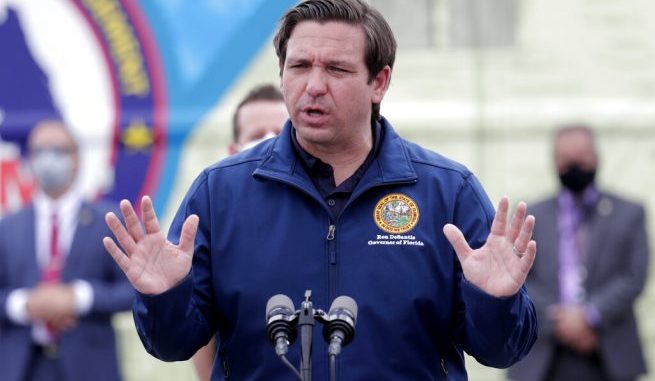 OAN Newsroom
UPDATED 1:00 PM PT — Wednesday, May 6, 2020
Florida is ramping up antibody testing to see if residents had the coronavirus and recovered from it without even knowing it.
"Antibody testing is finally here," stated Governor Ron DeSantis. "We're going to get many more."
Recent studies revealed people can be infected without showing symptoms. The antibody tests have been discussed as an important tool in fighting the spread of the virus.
"We have already received 200,000 antibody tests. We've done a survey of all the hospitals that may need some, so we're going to send them to any hospital that wants it. Clearly, it's important for the doctors and nurses, so we're going to do that. Then we're going to have lanes dedicated to antibody testing at our drive thru sites." – Ron DeSantis, Governor of Florida
Pleased to announce the launch of Florida's new mobile testing lab, which will allow us to exponentially increase our proactive testing efforts at long-term care facilities. pic.twitter.com/mLlhuEsExi

— Ron DeSantis (@GovRonDeSantis) May 6, 2020
He announced the move Tuesday as part of his pledge to increase statewide testing, which is a key goal of his reopening plan.
"Florida has met all the gating criteria to be in phase one," explained the governor. "Obviously, we're doing it very judiciously, putting the Southeast Florida counties on a little bit different timetable."
DeSantis lifted stay-at-home orders earlier this week, which allowed some businesses to reopen across the state as long as they upheld social distancing rules.
Harder hit areas in the Sunshine State will begin reopening when it's safer to do so. The governor has warned residents to go about this in a safe way that does not put the state at risk of another outbreak.
RELATED: Gov. Cuomo: N.Y. To Launch Aggressive Antibody Testing