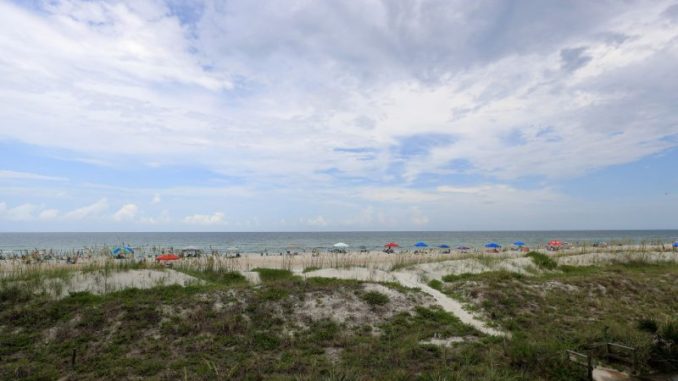 OAN Geraldyn Berry
UPDATED 12:49 PM PT – Wednesday, January 25, 2023
An arrest has been made in the case of the murder of Microsoft executive Jared Bridegan, by the Jacksonville Beach Police Department.
Officials held a press conference on Wednesday discussing certain details about the arrest.
"We know that Henry Tenon did not act alone," State Attorney Melissa Nelson said.
61-year-old Henry Tenon was charged with conspiracy to commit murder, second degree murder with a weapon, and accessory after the fact to a capital felony and child abuse.
Tenon has been incarcerated at James I. Montgomery Correctional Center after being arrested on August 18, 2022 on unrelated charges of weapon possession by a convicted felon, driving with a suspended license, and speeding. While there, he was served an arrest warrant for the 33-year-old's murder.
Although investigators have not revealed the evidence that allegedly links the shooter and the victim. Reports say that at the time of the murder, Tenon had been renting a home directly from Mario Fernandez who is Bridegan's ex-wife, Shanna Gardner-Fernandez's second husband.
On Feb. 16, 2022, Bridegan was gunned down in front of his two-year-old daughter after stepping out of his vehicle to remove a tire that was in the middle of the road at Jacksonville Beach. He had been dropping off his twins at Gardner-Fernandez's home. Bridegan and Gardner-Fernandez had divorced in 2016, but had been in a continual dispute over money and custody of the twins.
Officials say that the tire had been planted on the road "because the tire being in the road forc[es] someone to stop."
"He was gunned down in cold blood," Jacksonville Beach Police Chief Gene Paul Smith said. "This was a planned and targeted ambush and murder. The ruthless homicide has pained our community."
Less than a year after the murder, Gardner-Fernandez and her children had relocated from Florida to southeast Washington where her parents used an LLC to purchase a home for her there. Fernandez, however, did not move across the country but has moved out of the home he and his wife shared.
They remain as suspects in the case.
Tenon's first court appearance is scheduled for Thursday morning. There, prosecutors will, "present his case to the grand jury in order to seek an indictment for first-degree murder."