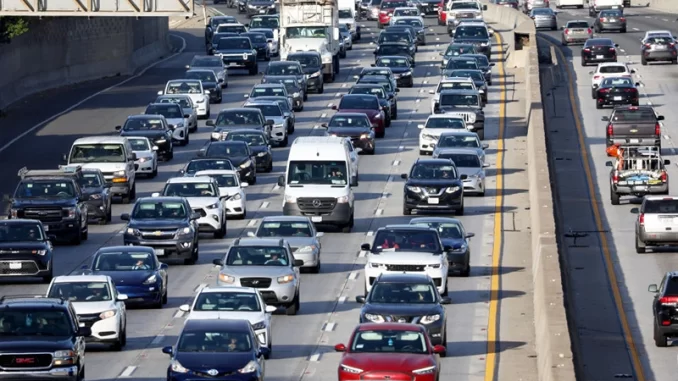 OAN Geraldyn Berry
UPDATED 1:58 PM PT – Wednesday, January 25, 2023
San Diego County's Regional Transportation Agency's (SANDAG) is proposing new plans to force people to use public transportation.
In order to finance its $165 billion public transit plan, SANDAG's plan called for three further half-cent sales tax increases, the conversion of roughly 800 miles of San Diego County freeway lanes into toll lanes, and a mileage fee for each mile travelled, six cents per mile or an additional $900 per year. This is in addition to the current gas tax and registration fees.
"Charging fees for the transportation infrastructure that people use—for example, charging users for each mile they drive on the highway—can change travel behavior," the SANDAG's finance plan said.
Low-income earners will be the most affected if the plan does go into action.
The state-wide opposition movement to thwart the initiative is being led by California Reform. The two strategies being used in the battle to stop these mandates are by blocking the first county pilot of the Mileage Tax slated for 2023 and passing the California Taxpayer Protection ballot initiative in 2024 to require a public vote on any statewide mileage tax.