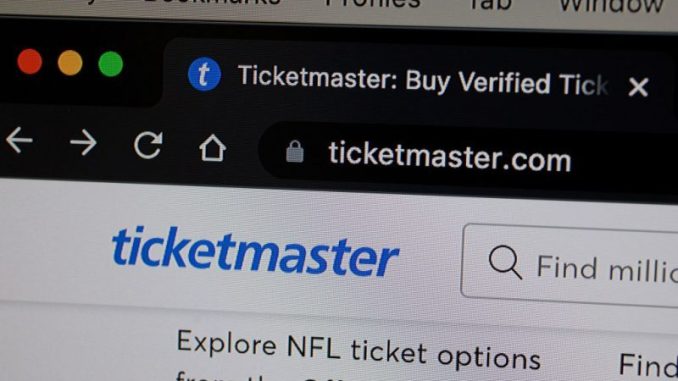 OAN Geraldyn Berry
UPDATED 3:46 PM PT – Wednesday, January 25, 2023
The Senate trial over Live Nation Entertainment's inability to process orders for popstar Taylor Swift's upcoming tour last year, took place on Tuesday.
In the case, Live Nation Entertainment is named as Ticketmaster's parent company.
Senators pressed Live Nation President and CFO Joe Berchtold along with other witnesses during the three-hour-long hearing over Ticketmaster's control of the ticketing market.
"I want to congratulate and thank you for an absolutely stunning achievement," Sen. Richard Blumenthal said to Berthtold. "You have brought together Republicans and Democrats in an absolutely unified cause."
Berchtold blamed bots as the site had been "hit with three times the amount of bot traffic than ever experienced" during the time of the sales. This had caused them to have to "slow down and even pause sales." Nonetheless, the CFP expressed his regret for the "terrible consumer experience."
"In hindsight, there are several things we could have done better," Berchtold said. "And let me be clear, Ticketmaster accepts its responsibility as being the first line in defense against bots in our industry."
He underlined those venues, not Ticketmaster, typically establish service and ticketing fees and that Ticketmaster does not decide ticket prices or the number of tickets offered for sale.
The largest live event organization in the nation was created when Live Nation and Ticketmaster were merged. In order to avoid the conglomerate from turning into a monopoly, the government and the parties agreed to a set of restrictions and conditions regarding how the companies will operate.
Back in November of 2022, Swift had opened the sales to her five-month Eras Tour. Due to such a high demand for the tickets, the site crashed. As a response, Ticketmaster canceled all of the ticket sales to the general public. The action resulted in major delays and errors in queues to purchase tickets. 
Swift had not been at the hearing.
During the time of the cancellation, the singer released a statement.
"I'm not going to make excuses for anyone because we asked them, multiple times if they could handle this kind of demand and we were assured they could," Swift said. "It's truly amazing that 2.4 million people got tickets, but it really pisses me off that a lot of them feel like they went through several bear attacks to get them."