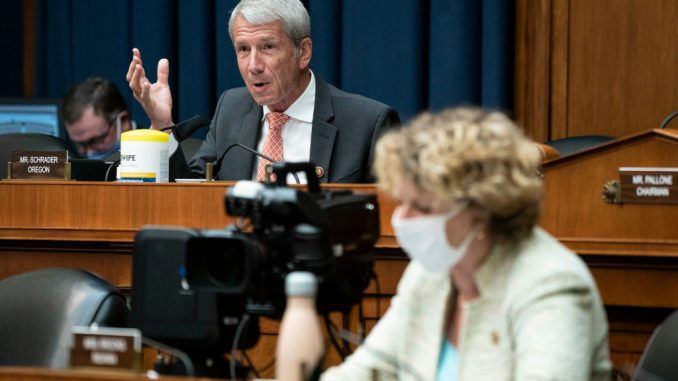 OAN Newsroom
UPDATED 8:15 AM PT – Sunday, August 29, 2021
Democrat Rep. Kurt Schrader (Ore.) said many of our Afghan allies would probably not be able to get out of the country before the U.S. withdrawal.
Schrader made the comment during an interview on Saturday, but claimed every American who wants to leave will get the chance to do. He also called the Afghan government's rapid collapse and subsequent Taliban takeover a debacle and asserted Congress needed to look into the matter.
"I do feel, given the rate of evacuation that's currently underway by the Department of Defense and listening to the general's report, that, by the deadline, every American that wants to leave will have that opportunity," said Schrader. "The problem is, of course, there will be many of our Afghan allies that will probably not be able to get out in time."
As we continue to hear the extent of the casualties, we need to support the evacuation of Americans and our allies out of Afghanistan and ensure the safety of the Americans working on the ground. https://t.co/2yQ0BUFESx

— Rep. Kurt Schrader (@RepSchrader) August 26, 2021
In the interview, Schrader did commend the Defense Department for their duties, as well as some commercial airline partners who have aided in bringing Americans and Afghan allies back to the U.S. However, Schrader stressed the U.S. needs to evaluate how it trains foreign armies and how it has to do more than just supplying them with weapons.