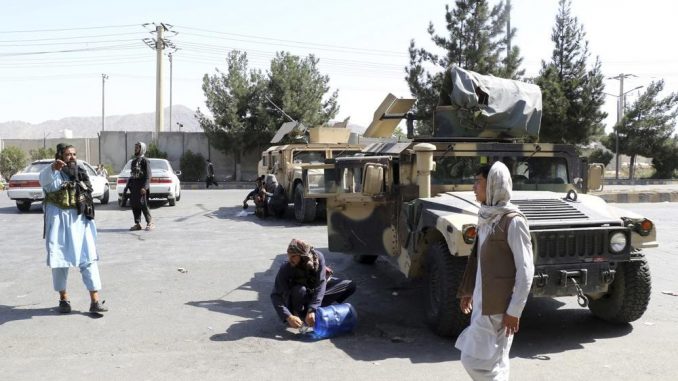 OAN Newsroom
UPDATED 9:30 AM PT – Sunday, August 29, 2021
A U.S. drone strike in Afghanistan targeted a potential suicide attack on Sunday. Reports citing U.S. officials said the strike in the city of Kabul hit a car packed with explosives in a residential area of the city. The car was allegedly carrying multiple suicide bombers on their way to the Kabul airport.
Officials said they succeeded in eliminating the intended target. "We are confident we successfully hit the target," said U.S. Navy Capt. Bill Urban. "Significant secondary explosions from the vehicle indicated the presence of a substantial amount of explosive material."
This potentially marks the second drone strike against suspected terrorists in the recent days, after the Biden administration said it killed two ISIS-K terrorists in a strike in Eastern Afghanistan. ISIS-K was founded in 2015 and is said to be a smaller, newer, and more violent terrorist group than the Taliban.
U.S. Central Command released a statement following the strike stating, "we remain vigilant for potential future threats." Meanwhile, the U.S. has continued to warn of a specific credible threat near the airport as the evacuation efforts continue.
U.S. Central Command statement on defensive strike in Kabulhttps://t.co/fHscnX41ge

— U.S. Central Command (@CENTCOM) August 29, 2021