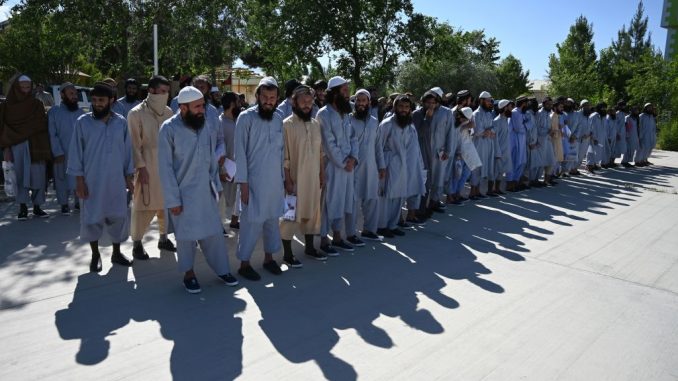 OAN Newsroom
UPDATED 7:32 AM PT – Sunday, August 29, 2021
The Pentagon admitted the Taliban released thousands of ISIS-K militants from former U.S.-controlled prisons. On Friday, Pentagon Press Secretary John Kirby acknowledged the prisoners release after being questioned on why they weren't removed before the U.S. troop pullout earlier this month.
Kirby said he couldn't account for an exact number, but that it was "clearly in the thousands." He added, "as for emptying out, remember we were turning things over to Afghan national security forces, that was part of the retrograde process, was to turn over these responsibilities. And so they did have responsibility for those prisons and the bases at which those prisons were located."
"And of course as the Taliban advanced, we didn't see the level of resistance by the Afghans to hold some territory, some bases, and unfortunately those were the bases the Afghans didn't hold," Kirby responded, redirecting the blame.
Pentagon Press Sec. John Kirby says "thousands" of ISIS-K prisoners were released from the Bagram Airfield prison by the Taliban. The Biden administration decided to abandon Bagram Airfield in the dead of night last month. https://t.co/UujfCrd88N pic.twitter.com/Q2HZlQtMyW

— America Rising (@AmericaRising) August 27, 2021
The ISIS-K prisoner release came just days prior to the attack on U.S. soldiers and Afghan citizens by an ISIS-K suicide bomber on Thursday, which took the lives of around 170 people. "I think one of the things we'll need to look at is the extent to which escaped ISIS prisoners had a role in planning and carrying out this attack," said former ambassador-at-large for counterterrorism, Nathan Sales.
Kirby's release of this information came as the Biden administration has continued to receive scrutiny for the disaster in Afghanistan.