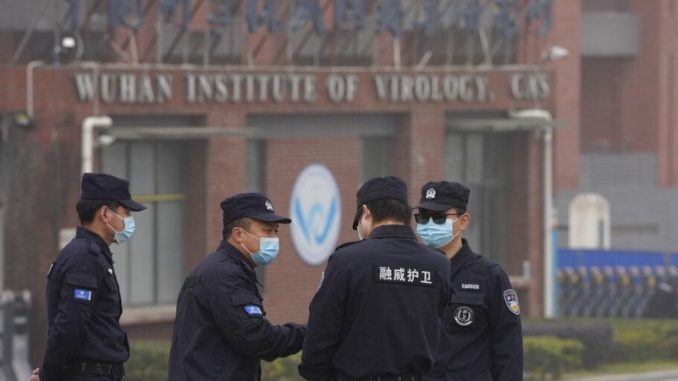 OAN Newsroom
UPDATED 7:08 AM PT – Thursday, May 27, 2021
Joe Biden asked U.S. Intelligence agencies to intensify their investigation into the origins of COVID-19. In a statement Wednesday, he noted researchers are still considering two key theories regarding the initial outbreak of the virus.
The theories include whether the virus came from human contact with an infected animal or it leaked from a lab in Wuhan, China. The Biden administration admitted China has not been transparent with international probes into the matter.
"You know, China wasn't transparent enough," Biden stated. "We have been saying that for a very long time, that China needed to provide more access to the lab, cooperate more fully with the scientific investigators, and we don't think that they have met that standard."
Too little, too late.https://t.co/Lm9KPXmvKn

— Tom Cotton (@SenTomCotton) May 26, 2021
This flip-flop came after Biden quietly shut down a State Department effort to investigate the Wuhan lab leak theory, allegedly questioning the legitimacy of their findings. However, insiders said the State Department's investigation was an honest effort to look into whether China's biological weapons program played a role in the virus' initial outbreak.
As to whether the Biden administration thinks China should be condemned and held responsible for its handling of the virus, there are still no definitive answers. The White House said it will be working alongside the World Health Organization (WHO) to come to a conclusion on the matter.
Last year, the WHO conducted an investigation into the Wuhan laboratory near where the virus was first detected. They determined it was "extremely unlikely" the virus leaked from a lab. That probe was widely condemned by U.S. lawmakers for being overly shallow and too conciliatory to the Chinese Communist Party.
Meanwhile, many scientists have argued that knowing where the coronavirus came from is essential to preparing the world for another potential pandemic in the future.