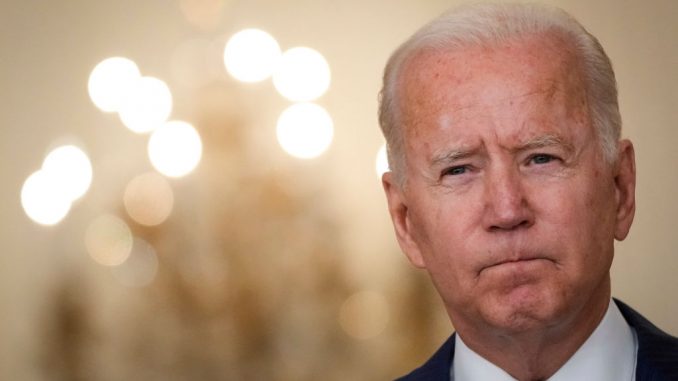 OAN Newsroom
UPDATED 2:46 PM PT – Friday, August 27, 2021
New reports have sparked serious concern about the safety of Americans stranded in Afghanistan. A Thursday Politico exclusive alleged the Biden administration gave the Taliban a list of Americans and allies who need to enter the Kabul airport.
This prompted Republicans, like Congressman Dan Bishop (N.C.), to say handing this information to a terrorist group, who is dead set on killing Americans, is insane. During his press conference on Thursday, Joe Biden did not deny allegations from the report.
And now we learn that the Biden Admin gave a terrorist organization a list of U.S. citizens remaining in country.

Let that sink in for a minute. Insane. https://t.co/SZjWsBVUSp

— Rep. Dan Bishop (@RepDanBishop) August 26, 2021
"I can't tell you with any certitude that there's actually been a list of names. I don't, there may have been, but I know of no circumstance. Doesn't mean it didn't exist," said Biden.
He did say there have been "occasions when our military has contacted counterparts in the Taliban and said this, for example, this bus is coming through with X number of people on it, made up of the following group of people. We want you to let that bus or that group through."
Colorado Rep. Ken Buck also weighed in, calling on Congress to immediately investigate this safety risk to hundreds of Americans still in Afghanistan.