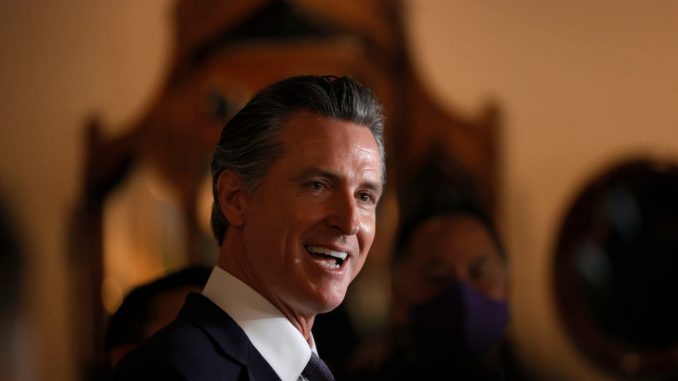 OAN Newsroom
UPDATED 7:14 AM PT – Saturday, August 28, 2021
In an apparent response to Larry Elder's rise in the recall polls, California Gov. Gavin Newsom (D) has seemed to be changing his tune on the key issue of homelessness. Newsom appeared to be ramping up his effort to garner as much positive press as his recall seems more and more possible.
On Friday, the embattled Democrat traveled to San Francisco for a photo opportunity with some of the city's homeless population. Meanwhile, conservative thought leader Larry Elder has made addressing homelessness a pinnacle of his campaign.
In an interview, Elder said one of the first things he would do if elected governor would be to tackle homelessness. "Well one of the things I'm going to do is declare a statewide emergency on homelessness. One of the reasons we have the homelessness problem is because of the price of housing," said Elder.
Voting has begun. If you've received your ballot in the mail, vote YES on Question 1 to #RecallGavinNewsom

Vote for me, Larry Elder, on Question 2, because #WeveGotAStateToSave!

Get info on voting: https://t.co/VRmCllMSHy pic.twitter.com/qRdFFz9v1O

— Larry Elder (@larryelder) August 24, 2021
Elder said unlike Newsom, who has a security detail, normal California residents suffer from the state's rampant homelessness crisis. In addition, the gubernatorial candidate said if elected, he would address the causes of homelessness and not just the effects.