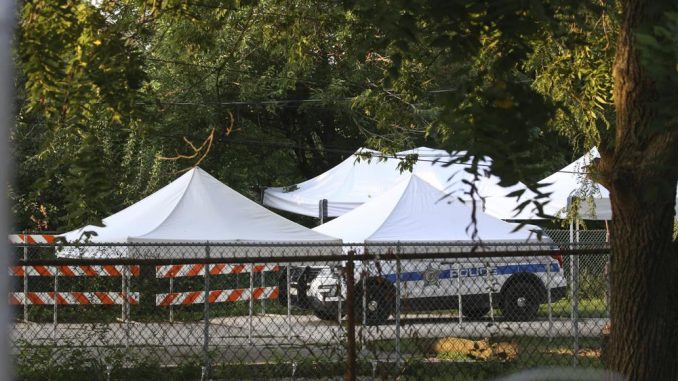 OAN Newsroom
UPDATED 8:38 AM PT – Saturday, August 28, 2021
Investigators are preparing to dig into a backyard in Lyons, Illinois after two brothers claimed to have buried their mother and sister there. Lyons Police said digging is set to begin on Saturday after a water company reported little use at the home on Thursday. Officers arrived to the home in foul condition with multiple liters of urine, no running toilets and every room barricaded with debris and boxes.
One of the brothers told police their mother died in 2015 after being pushed down the stairs by their sister. Their mother was said to be in her 70s at the time of the incident. He said their sister then died after contracting an illness in 2019 and neither were reported missing. Officials said she was 42.
"All the evidence is leading towards the potential of the bodies being there. We have no evidence that says mom is out living in Connecticut somewhere or the sister is moved in with other family members. We don't have any of that," said Lyons Police Chief Thomas Herion.
In the meantime, officers said the situation is currently being investigated as a homicide. However, the brothers were taken for a physical and mental evaluation at a hospital and have not been placed under arrest. Police said at least one of the brothers suffers from mental illness.