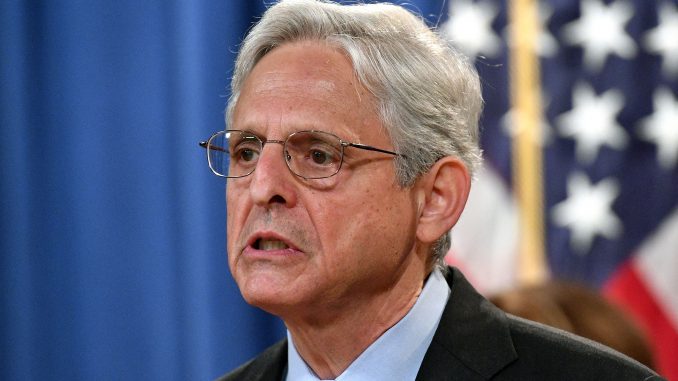 OAN Newsroom
UPDATED 6:12 PM PT – Tuesday, September 14, 2021
The U.S. Department of Justice has made changes to how local police departments operate and handle engaging with criminals. On Tuesday, U.S. Attorney General Merrick Garland announced a new federal program aiming to limit the use of chokeholds and no-knock warrants.
Under the new program, officers could use chokeholds and other "carotid restraints" only if they were faced with a threat of deadly force. In addition, officers would have to generally knock and announce themselves when serving a search warrants unless they could reasonably argue this would put their lives in immediate danger.
"As members of federal law enforcement, we have a shared obligation to lead by example in a way that engenders the trust and confidence of the communities we serve," said Deputy Attorney General Lisa Monaco in a released statement. "…This new policy does just that and limits the circumstances in which these techniques can be used."
Department of Justice Announces Department-Wide Policy on Chokeholds and 'No-Knock' Entries: New Policy Limits Circumstances in Which Federal Law Enforcement Can Use Chokeholds and "No-Knock" Entrieshttps://t.co/OHv9rRkk0k pic.twitter.com/CaBTP73CJl

— Justice Department (@TheJusticeDept) September 14, 2021
Garland touts the new federal program as a way to improve "efficiency" among law enforcement.