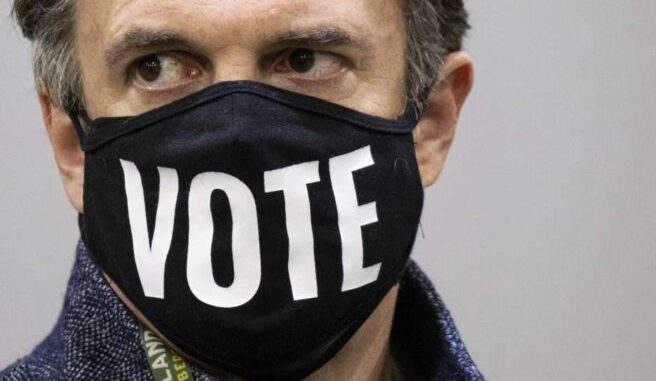 OAN Newsroom
UPDATED 1:40 PM PT – Tuesday, February 16, 2021
On Tuesday, the Fulton County Board of Registration and Elections voted 3-2 to to oust elections director Richard Barron for his handling of the 2020 elections.
BREAKING: Fulton County Elections Director Richard Barron has just been fired.

Fulton County Elections Board cites Richard Barron's handling of the 2020 election along with the firing of a whistleblower.@OANN

— Chanel Rion OAN (@ChanelRion) February 16, 2021
The county experienced a slew of issues during last year's election cycle, including long lines, problems with voting equipment and absentee ballot delays. Barron faced criticism from Georgia Secretary of State Brad Raffensperger over delays caused by technical problems and staffing issues.
"These errors and inefficiencies waste taxpayer dollars," Dr. Kathleen Ruth of the Fulton County Board of Directors said. "The department needs new leadership to take Fulton to the next level.
Fulton County came under fire in November when President Trump's legal team accused the county of ballot dumping. This came after surveillance footage at the State Farm Arena caught election officials pulling four plastic bins from underneath desks.
"Officials egregiously violated state laws in order to solicit, facilitate, and promote cheating and theft on a scale never seen before," President Trump stated. "These crooked and incompetent officials suspended signature verification."
Questions remain on whether the election board has the authority to remove Barron. The county's legal counsel is set to review the case.