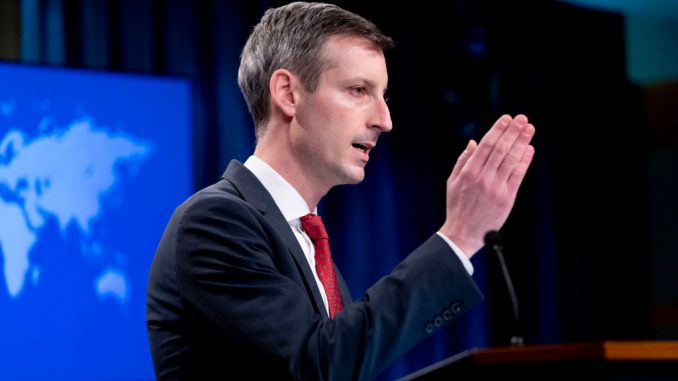 OAN Newsroom
UPDATED 6:50 PM PT – Wednesday, August 18, 2021
The State Department has released a joint statement with a group of 20 additional countries, calling to protect the rights of women in Afghanistan. In the statement on Wednesday, U.S. diplomats said the Taliban must not violate the human rights of women and young girls after its takeover of Afghanistan.
The Department added the Taliban must also respect women's rights to education, work and freedom of movement. The statement is cosigned by top diplomats from the U.K., Australia and the EU among others.
This comes amid reports that claimed the Taliban has committed atrocities and sex crimes against women over the course of the past few days.
NEW:
The State Department releases a joint statement on the situation of women and girls in Afghanistan pic.twitter.com/z3TZLwftbQ

— Stephanie Myers (@_StephanieMyers) August 18, 2021
Reports said Taliban fighters have killed several women for not wearing an Islamic veil. In addition, it's pulled multiple women from their jobs, stating only their male relatives could work.
Meanwhile, the State Department said it would provide humanitarian aid and support in order to help Afghan women.