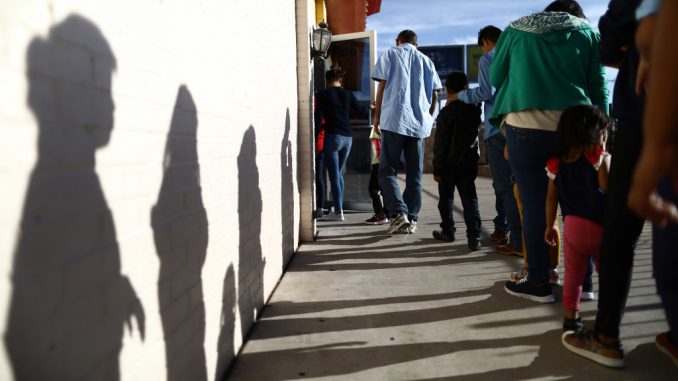 OAN Newsroom
UPDATED 7:32 PM PT – Wednesday, August 18, 2021
The Biden administration released its plans to speed up the asylum process for migrants wishing to enter the U.S. legally. In a system overhaul on Wednesday, the administration said asylum officials would now have the authority to grant asylum requests, bypassing the months-long backlog of immigration court cases.
Under the new regulations, asylum-seekers who said they could no longer safely return to their native countries, now have the opportunity to interview with an asylum officer. The asylum officer is also granted the authority to decide whether those people are eligible for asylum.
"If we can determine who is a legitimate asylum-seeker and who is not earlier in the process, I think that drives down some of the incentives for irregular migration," said DHS Secretary Alejandro Mayorkas.
Individuals who are eligible will receive relief more swiftly, while those who are not eligible will be expeditiously removed. We are building an immigration system that is designed to ensure due process, respect human dignity, and promote equity. https://t.co/AqrTVUJ4II

— Secretary Alejandro Mayorkas (@SecMayorkas) August 18, 2021
The proposed legislation comes amid record migrant surges at the southern border, with more than 212,000 migrants encountered in July alone.