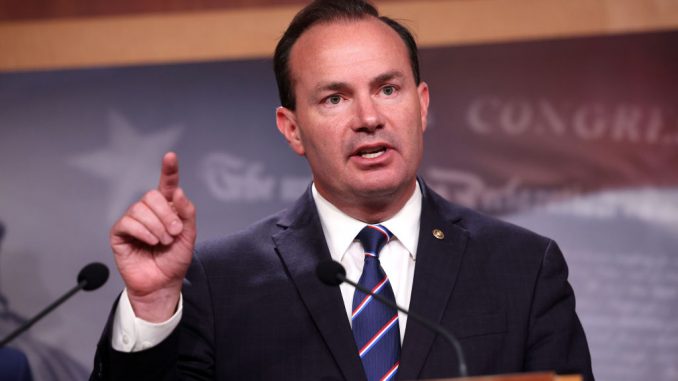 OAN Newsroom
UPDATED 6:23 PM PT – Wednesday, August 18, 2021
Reports have showed Utah Sen. Mike Lee (R) is on the path to winning reelection. A Utah Public Opinion Pulse survey released on Wednesday, showed 45 percent of likely voters support Lee.
The incumbent senator is well ahead of his Republican primary challengers including former state Rep. Becky Edwards and Brendan Wright who both received only 3 percent support. GOP challenger Ally Isom notched only two percent.
The GOP primary is a good indicator of who will win Utah's Senate seat since the state hasn't elected a Democrat to the Senate since 1970.
The poll shows Lee's support is mainly observed by males and self-proclaimed conservative Republicans. All contenders must now fight over the female, younger and more moderate wing demographics.
"Though not yet over 50% support, Mike Lee is well ahead of his opponents. Lee's challengers may have more of a hike up King's Peak than a walk in Zion Park in 2022's GOP primary." – Chuck Warren, September Group

Full Release: https://t.co/Y427FLlrau

— OHPI (@OHPredictive) August 17, 2021