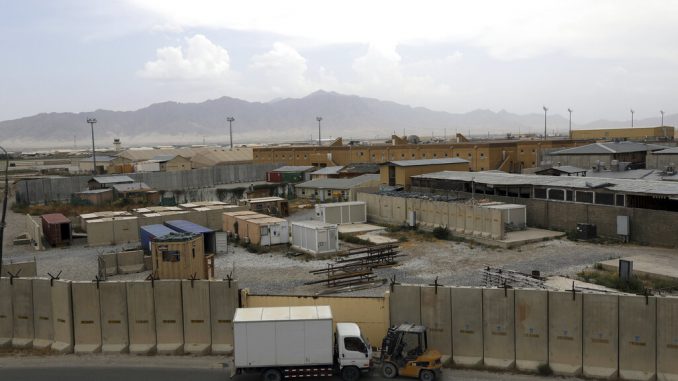 OAN Newsroom
UPDATED 8:46 AM PT – Tuesday, July 6, 2021
American troops reportedly left an airfield in Afghanistan without notifying the new leadership. After nearly 20 years at Bagram Airfield, U.S. troops reportedly shut off the electricity and didn't alert the Afghan military of their final plans to leave.
Afghan military officials said in the time between the withdrawal and them finding out, a small army of looters reportedly ransacked the barracks and rummaged through the storage tents. The general left in charge of the airfield, Mir Asadullah Kohistani, said the U.S. troops slipped away while leaving behind over 3 million items.
"After we received some rumors that the Americans left the Bagram with increasing our intelligence report and finally by seven o'clock in the morning, we understood that it was confirmed that they had already left Bagram," stated Gen. Mir Asadullah Kohistani.
"Ghost Base"
Images from Bagram Airfield, in Afghanistan evacuated by US forces on Friday. pic.twitter.com/kwpne7ymU4

— Harry Boone (@towersight) July 5, 2021
This comes amid a tumultuous exit from the Middle Eastern country as critics say the Biden administration is leaving the nation worse than when the U.S. entered it nearly two decades ago.