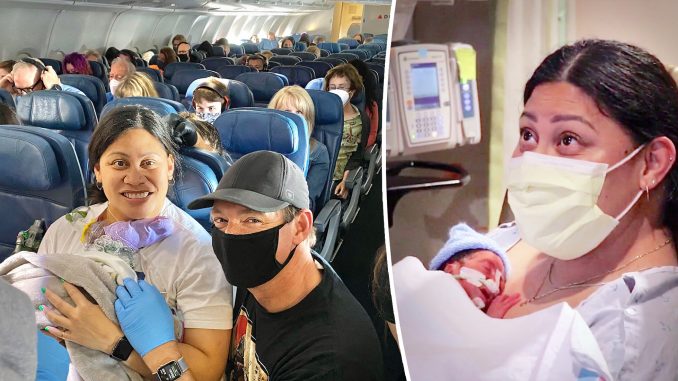 An airplane passenger got the surprise of her life when she gave birth to a baby boy on a Delta Airlines flight from Salt Lake City to Honolulu. The woman, reportedly, didn't even know she was pregnant at the time.
The plane was in the air on April 28 when Lavinia "Lavi" Mounga went into labor at just 29 weeks. She gave birth in the restroom of the plane and her baby, named Raymond, received immediate care; thanks to a crack team of NICU nurses, a family physician, and a physician's assistant who just happened to be aboard.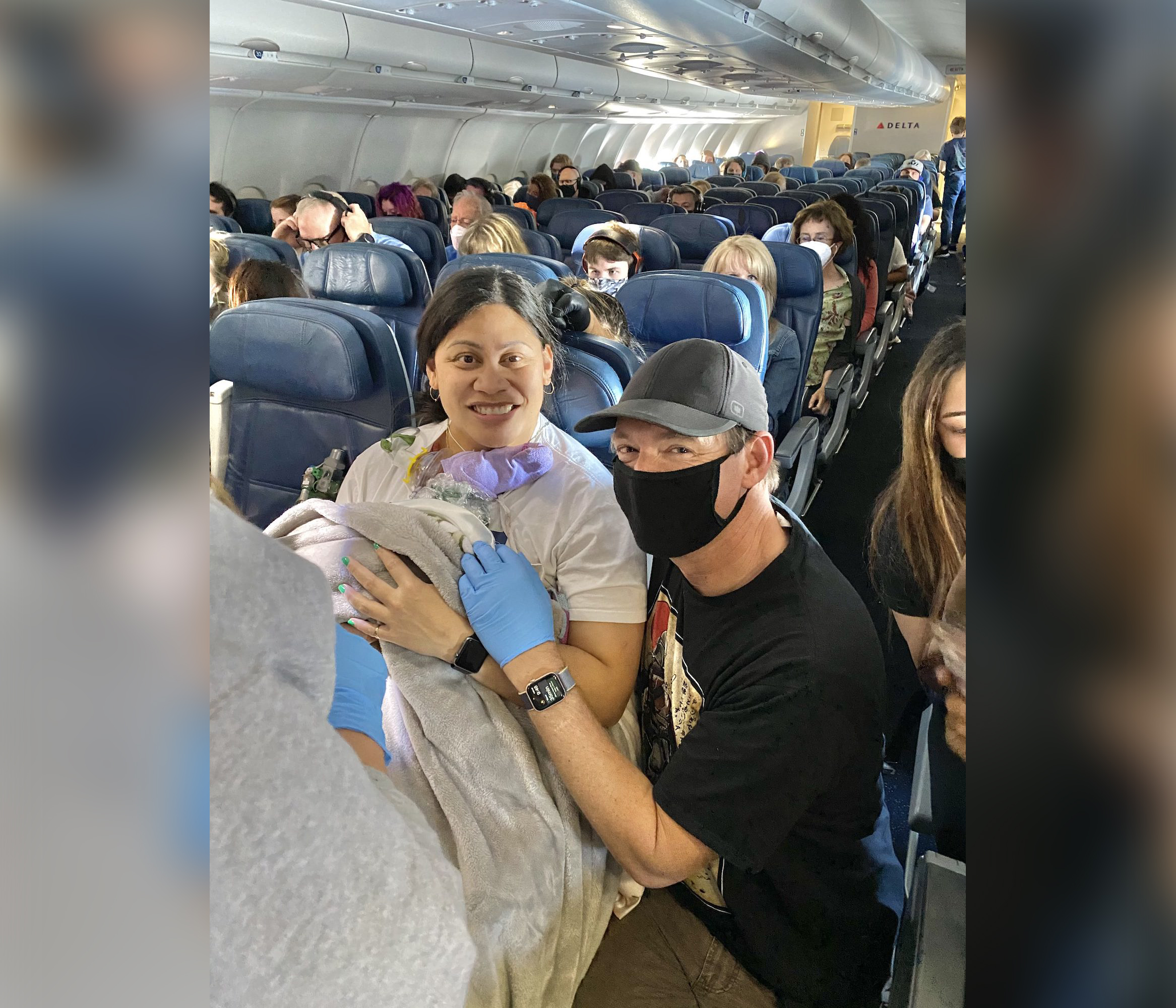 Lavi had been unable to sleep on the plane but passed out from shock in the restroom. When she came to, her baby had been born.
Hearing a "fairly urgent" call over the loudspeaker, physician's assistant Lindsay Maughan and Dr. Dale Glenn, of Hawai'i Pacific Health, joined nurses Lani Bamfield, Amanda Beeding, and Mimi Ho, of North Kansas City Hospital NICU, to attend to Lavi's emergency.
"We were about halfway through the flight," Bamfield recalled in a Hawai'i Pacific Health news release. "I went to see what was going on and see [Lavi] there holding a baby in her hands, and it's little."
At birth, baby Raymond weighed less than 3 pounds (1.36 kg) and had trouble breathing, initially.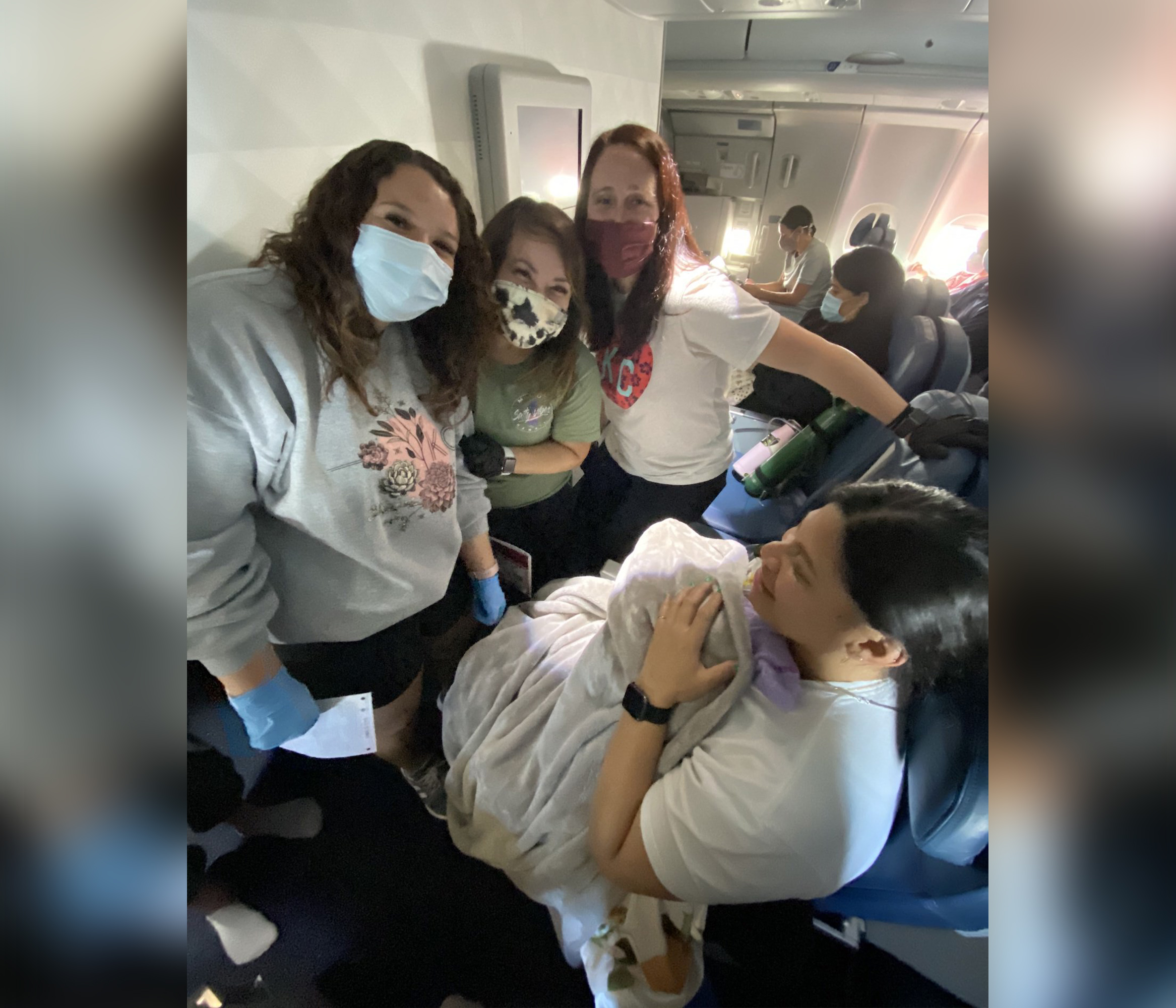 Without hospital supplies, Glenn drew upon wilderness medical training—employing shoelaces to tie the baby's umbilical cord, making warmers out of microwaved bottles, and measuring the baby's heart rate with his Apple watch.
Passengers also lent support by donating blankets and diapers from their own supplies.
The team kept Lavi—destined for Hawaii, on vacation away from her home in Orem, Utah—and baby Raymond stable for three hours until the plane landed. The baby's father, Ethan, was not onboard.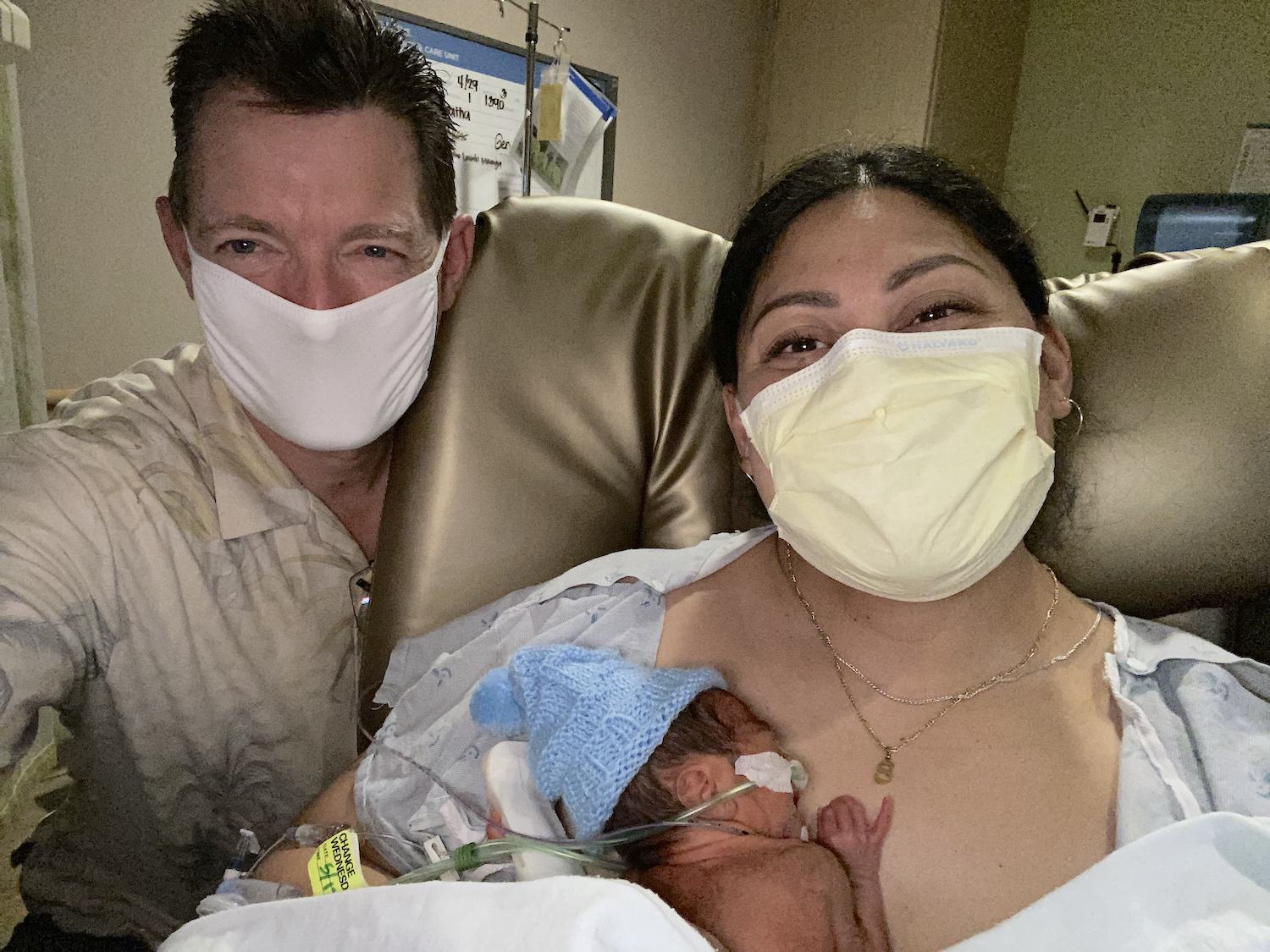 Cell phone footage, captured by another passenger Julia Hansen—who later shared it on TikTok—shows Lavi, baby in arms, traversing the aisle in a wheelchair helped by staff toward the plane's exit, while thrilled passengers applaud.
The clip has since been viewed over 13.4 million times.
"I don't know how a patient gets so lucky as to have three neonatal intensive care nurses onboard the same flight when she is in emergency labor," Glenn said, crediting teamwork for the tiny passenger's smooth arrival.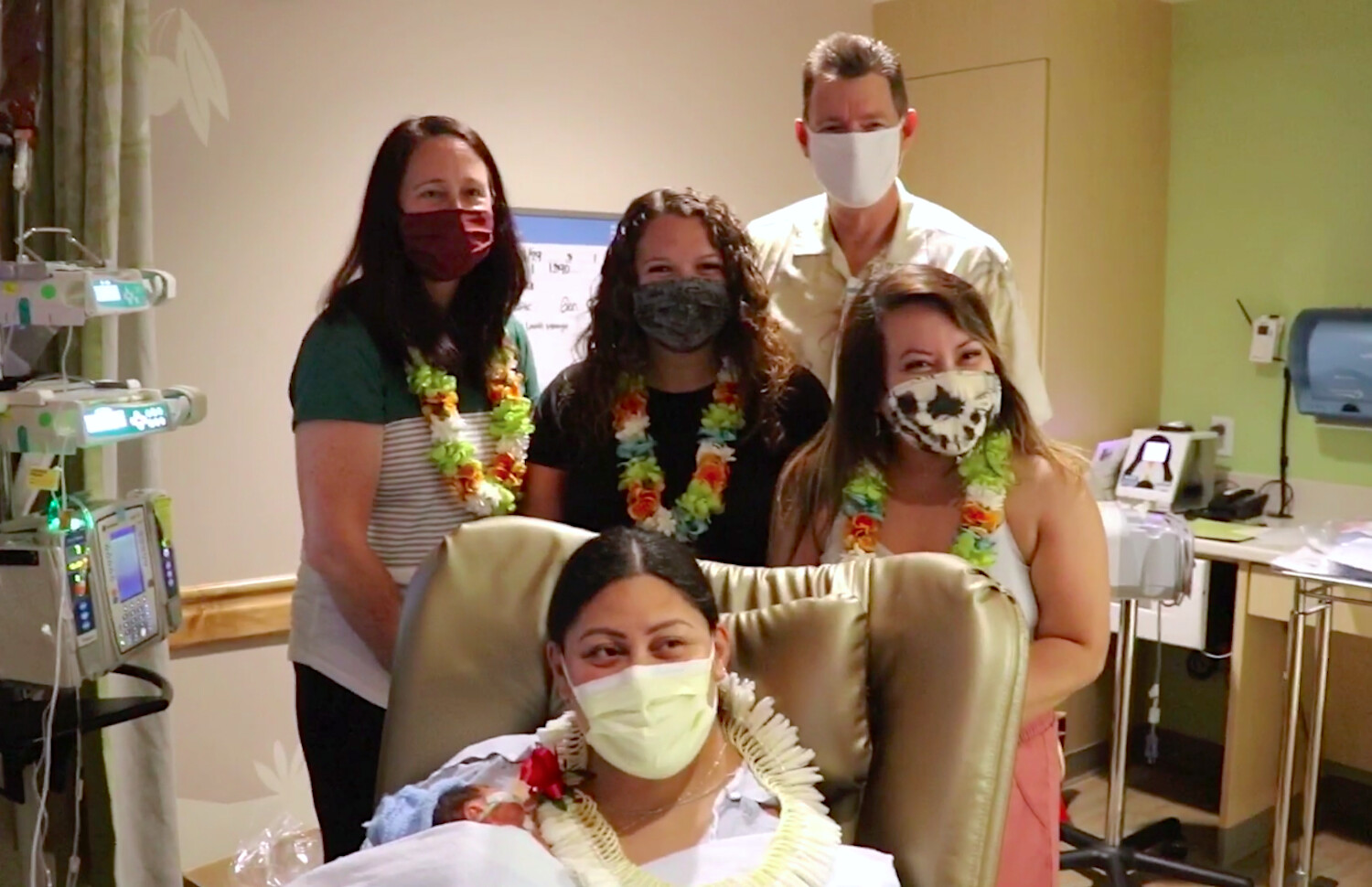 Upon landing, Glenn accompanied the mom and baby to Kapi'olani Medical Center for Women and Children, baby Raymond's officially registered place of birth. Overwhelmed, Lavi said she felt "so lucky" to have received such care, both in-flight and on the ground.
"Everybody's so nice, and the aloha spirit you feel here is very different from the mainland," she said.
Lavi received a special visit two days later when her in-flight care team checked in on the mom and her new arrival. Lavi said the nurses were all "aunties" to her son.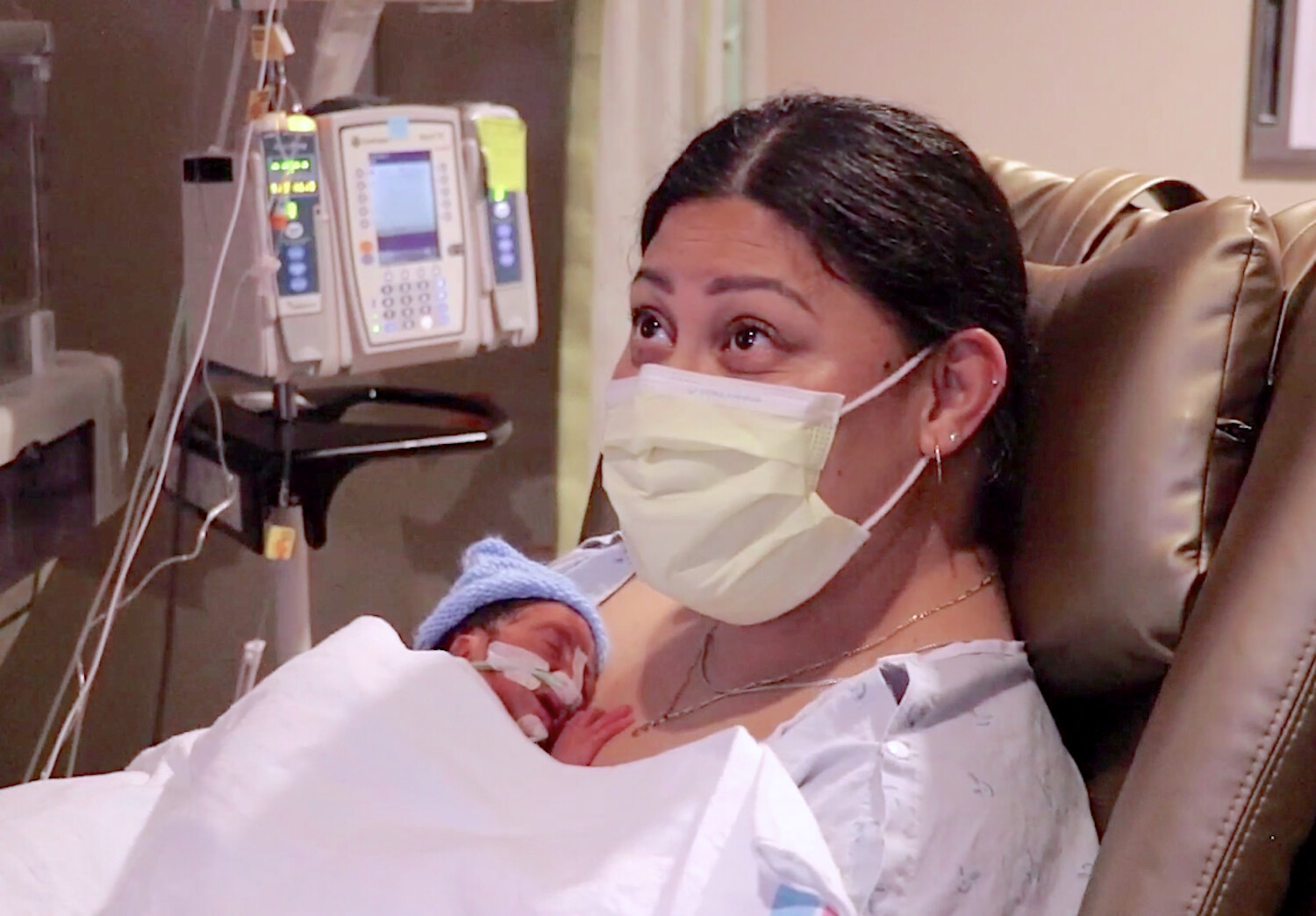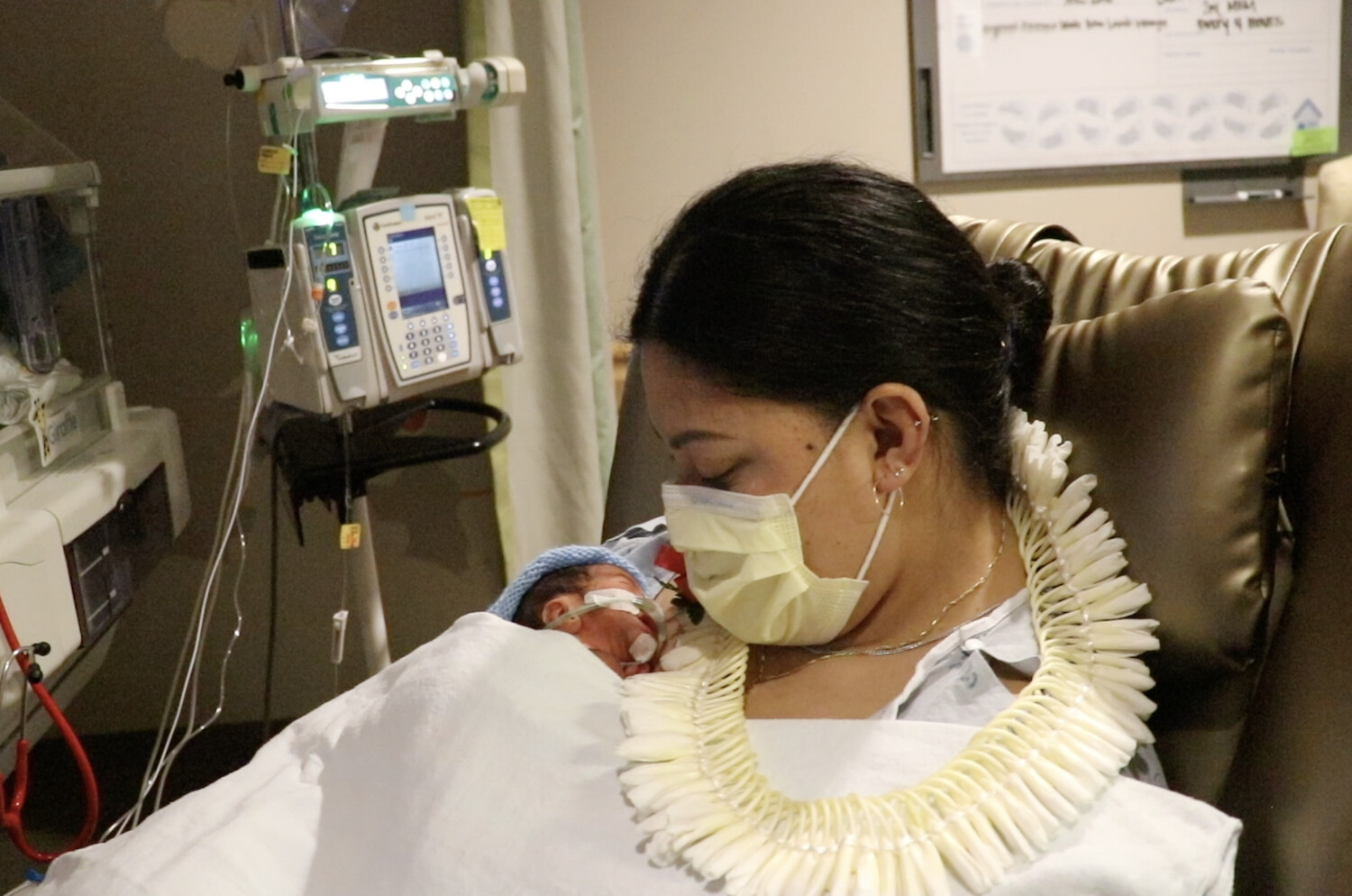 Reflecting on Raymond's incredible arrival into the world, his father penned a Facebook post from 3,000 miles away in Utah, reflecting on that "crazy thing" called life.
"If you don't have the opportunity to know Lavi, it is nothing short of a blessing," he wrote. "The fact that our son is here is a miracle and nothing short of it … I want to be the best dad and want nothing but the best for him."
By early May, the father made the trip himself to be by the mother and baby's side.
Share your stories with us at emg.inspired@epochtimes.com, and continue to get your daily dose of inspiration by signing up for the Epoch Inspired Newsletter at TheEpochTimes.com/newsletter