Thirty-five Republicans joined with Democrats on May 19 to vote for a commission to investigate the Jan. 6 U.S. Capitol breach. See the full list below.
GOP members who voted for the commission largely said they did so because they wanted to make sure another riot like the one that took place did not happen again.
"Like many Americans, I was appalled by what took place on January 6th when a mob broke down windows and doors, assaulted police officers, and threatened our very democracy," Rep. David Valadao (R-Calif.) said in a statement. "An independent commission, similar to the 9/11-style review, is needed to remove politicization and shed light on what led to the attack and how members of Congress, intelligence agencies, and law enforcement officials can ensure this never happens again."
No Republicans spoke in favor of the bill on the House floor on Wednesday save for Rep. John Katko (R-N.Y.), who was its co-sponsor along with Rep. Bennie Thompson (D-Miss.), and Rep. Fred Upton (R-Mich.).
Upton said members still lack answers to basic questions about the attack on the Capitol and believes the bipartisan commission will find answers.
Katko told members the commission "is about finding the truth and addressing the vulnerabilities of our security apparatus so that we can emerge stronger and better prepared."
"The Jan. 6 attack was a completely preventable failure of intelligence, information sharing, decision making, and preparedness. The Capitol Police and D.C. Police suffered greatly and continue to suffer as a result. The institutions of our democracy are and will continue to be a target for extremists set on using violence to further their ideology. And we in Congress owe it to this nation, to our constituents, and to the dedicated men and women who risk their lives every single day to protect those institutions, and I honor them, to see that we learn from those attacks, that we get answers to the hard questions, and that we do not repeat the mistakes of the past," he added.
Katko praised Capitol Police officers Brian Sicknick and Howard Liebengood, and Washington officer Justin Smith, who died after the attack by natural causes or suicide.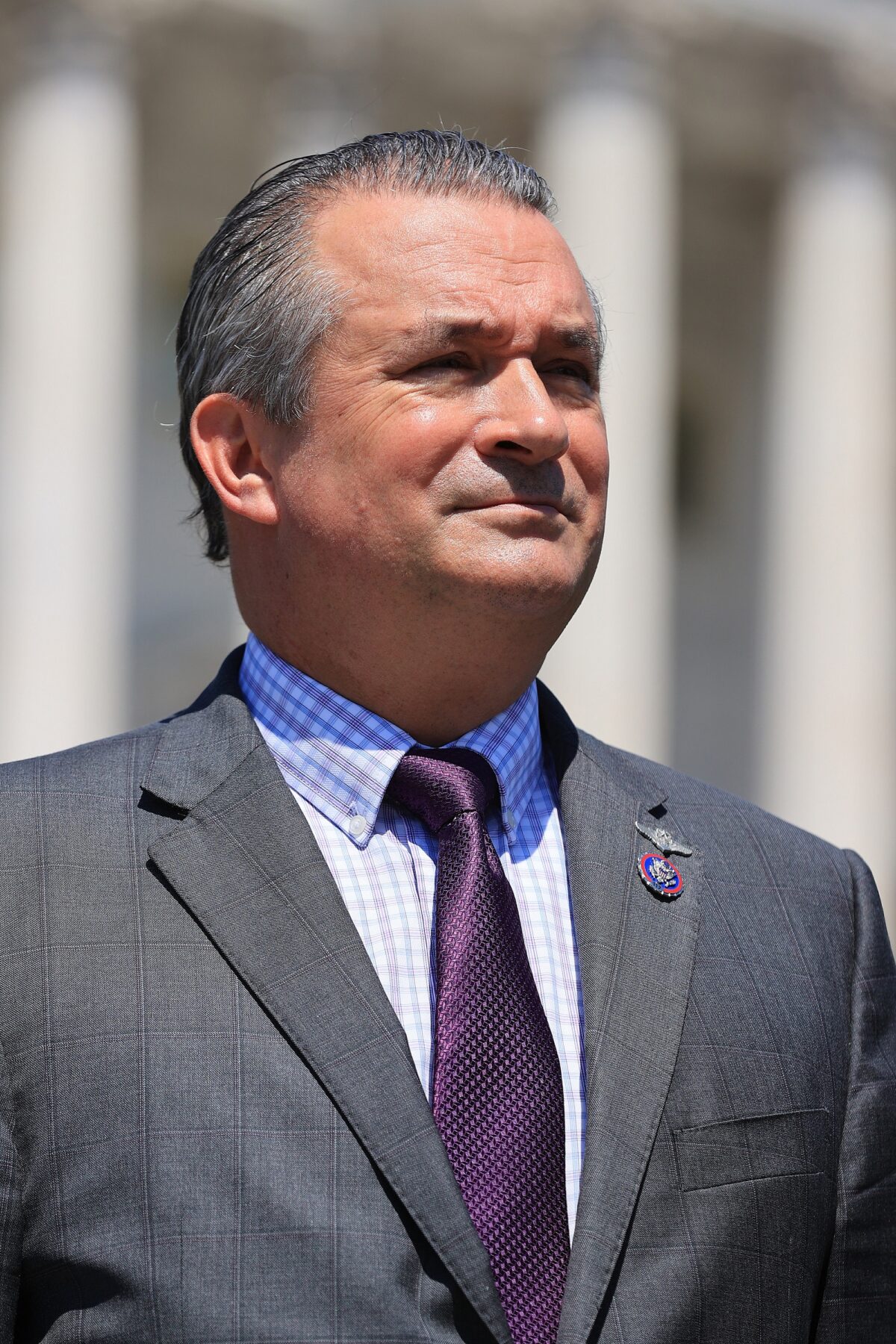 Rep. Don Bacon (R-Neb.) said after the vote that the commission should work to figure out "why leadership utterly failed to be prepared" on Jan. 6.
"What happened that day must never happen again. I urge the Senate to pass the bipartisan 1/6 commission bill. Some things must be above politics," added Rep. Liz Cheney (R-Wyo.), who was recently ousted from the House Republican leadership team.
Rep. French Hill (R-Ark.) said he supported the commission to get answers from congressional leaders, including House Speaker Nancy Pelosi (D-Calif.)
"I want answers from Speaker Pelosi on the lack of adequate security in the U.S. Capitol during that day. More importantly, understanding the events of January 6th is critical so that the instances of heroism can be recognized, and the errors made will never be repeated," Hill said in a statement.
The 10 House Republicans who voted to impeach former President Donald Trump for the second time in January all voted for the commission.
Republicans who voted for the commission bill:
Rep. Don Bacon (R-Neb.)
Rep. Cliff Bentz (R-Ore.)
Rep. Stephanie Bice (R-Okla.)
Rep. Liz Cheney (R-Wyo.)
Rep. John Curtis (R-Utah)
Rep. Rodney Davis (R-Ill.)
Rep. Brian Fitzpatrick (R-Pa.)
Rep. Jeff Fortenberry (R-Neb.)
Rep. Andrew Garbarino (R-N.Y.)
Rep. Carlos Giminez (R-Fla.)
Rep. Anthony Gonzalez (R-Ohio)
Rep. Tony Gonzalez (R-Texas)
Rep. Michael Guest (R-Miss.)
Rep. Jamie Herrera Beutler (R-Wash.)
Rep. French Hill (R-Ark.)
Rep. Trey Hollingsworth (R-Ind)
Rep. Chris Jacobs (R-N.Y.)
Rep. Dusty Johnson (R-S.D.)
Rep. David Joyce (R-Ohio)
Rep. John Katko (R-N.Y.)
Rep. Adam Kinzinger (R-Ill.)
Rep. David McKinley (R-W.Va.)
Rep. Peter Meijer (R-Mich.)
Rep. Mariannette Miller-Meeks (R-Iowa)
Rep. Blake Moore (R-Utah)
Rep. Dan Newhouse (R-Wash.)
Rep. Tom Reed (R-N.Y.)
Rep. Tom Rice (R-S.C.)
Rep. Maria Elvira Salazar (R-Fla.)
Rep. Mike Simpson (R-Idaho)
Rep. Chris Smith (R-N.J.)
Rep. Van Taylor (R-Texas)
Rep. Fred Upton (R-Mich.)
Rep. David Valadao (R-Calif.)
Rep. Steve Womack (R-Ark.)