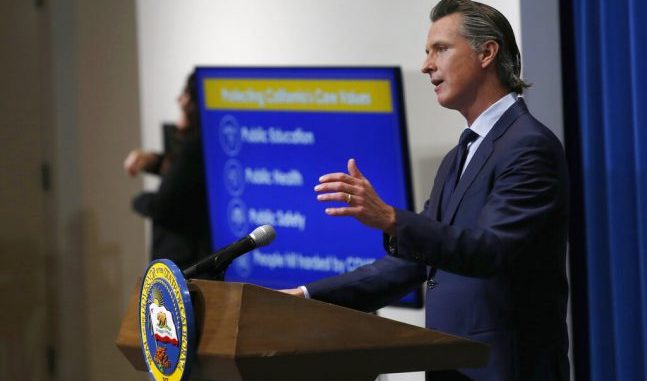 OAN Newsroom
UPDATED 8:50 AM PT — Tuesday, July 7, 2020
Hospitalizations due to the coronavirus have increased about 50 percent over the last two weeks in the state California.
On Monday, Gov. Gavin Newsom (D) announced there is close to 6,000 people hospitalized in the state. Los Angeles County has among the top hospitalization rates in the state with 25 percent of patients ranging from age 18 to 40-years-old.
State health officials have contacted almost 450,000 businesses between July 2 and July 5 in an effort to enforce more social distancing.
"We can safely reopen, but we have to change, we have to modify and we have to adapt different set of expectations and behaviors," stated Gov. Newsom. "And if we can't socially enforce them through encouragement and education, we'll have to lean in a little bit more to further the cause of mitigating the spread."
NEW: #COVID19 CA case update. pic.twitter.com/wr4x8XVEkI

— Gavin Newsom (@GavinNewsom) July 6, 2020
Newsom said that state alcohol regulators visited nearly 6,000 bars and restaurants to enforce safety precautions as many California residents celebrated Independence Day.